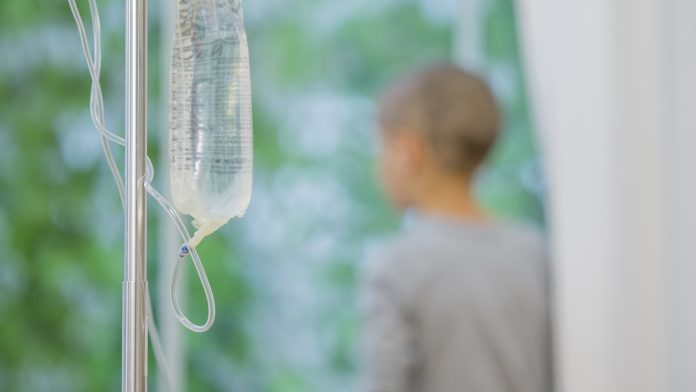 New research has discovered a new method that potentially paves the way for safer treatments for childhood leukaemia.
Leukaemia is the most common cancer in children under 15, with over 650 children and young adults in the UK diagnosed yearly. Childhood leukaemia is almost always acute, meaning it develops quickly, and symptoms include anaemia, bruising easily or bleeding easily, and getting severe, long infections.
Research has advanced over recent decades and as a result, has improved survival rates, which are now over 80%. Despite significant advances, treatment resistance and toxicity remain clinically challenging and need urgent resolution to reduce lives lost from leukaemia and prevent life-altering side effects of cancer treatments.
In a new study by Newcastle University, Northumbria University, the Princess Máxima Center for Paediatric Oncology and the University of Glasgow, research has revealed an innovative way of overcoming the challenges of treating childhood leukaemia. Currently, the treatment is in its early stages however, it could lead to anti-cancer treatments with reduced side effects.
Low toxicity drugs for childhood leukaemia
Using a low toxicity drug, which had previously not been utilised to treat childhood leukaemia and combining it with dexamethasone, created a treatment more effective in killing leukaemia cells, and the combination did not cause any added toxicity.
To test this discovery, the team, led by Dr Deepali Pal, who started the study at Newcastle University and is now at Northumbria University, developed an artificial bone marrow using human stem cells. The aim was to test how the bone marrow would interact with leukaemia cells in its surrounding, known as the 'cancer niche'. This approach is also helping to replace the use of animals in childhood leukaemia and other cancer research.
What did the researchers find?
The findings from the study, funded by the National Centre for the Replacement Refinement and Reduction of Animals in Research (NC3Rs), the Children's Cancer and Leukaemia Group (CCLG) and Cancer Research UK, were published in Cell Reports Medicine.
Dr Deepali Pal, previously an NC3Rs Fellow at Newcastle University and now Assistant Professor in the Department of Applied Sciences at Northumbria University said: "We developed a New Approach Methodology (NAM) or non-animal approach to replace and reduce the use of animals in cancer research. We show that this NAM made of synthetic human bone marrow cells enables us to study patient-derived leukaemia cells in a clinically relevant manner.
"We have also studied how the leukaemia cells interact with its surrounding bone marrow cells and consequently detect a potential new low toxicity treatment for leukaemia. Our aim is to continue developing such human relevant sustainable techniques that limit the use of animals in medical research to find safer and kinder anti-cancer treatments."
Recommended Related Articles