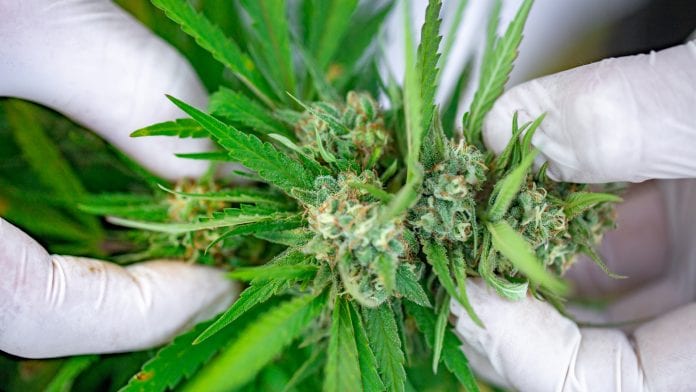 A free medical cannabis education platform has been launched by Sapphire Medical Clinics in response to a recommendation by The National Institute for Health and Care Excellence (NICE).
This week Sapphire Medical Clinics has launched 'The Sapphire Institute for Medical Cannabis Education' with the aim of educating healthcare professionals and patients on medical cannabis. This groundbreaking initiative provides the first free comprehensive platform for medical cannabis education in the UK and was established in response to the NICE evidence review committee recommendation highlighting the need for specific training of healthcare professionals in cannabis-based medicines.
A comprehensive cannabis education platform
The Sapphire Institute for Medical Cannabis Education is a comprehensive educational platform with activities ranging from CPD-accredited didactic teaching to interactive web-based learning and clinical networking opportunities, with additional specific content for patients.
Free membership of the Sapphire Institute for Medical Cannabis Education is offered to healthcare professionals and will grant access to a series of online webinars and e-learning modules. These cover the latest evidence for treatment with medical cannabis across a range of conditions, dosing and monitoring, modes of administration and key case study examples. The Institute has already held five successful online webinars, all of which will be freely available to members.
Topics include Medical Cannabis for Pain, Neurological and Psychiatric Disorders and its role in Palliative Care.
Partnerships to advance education
The Institute has formed partnerships with Cannabis Patient Advocacy & Support Services (CPASS), and PLEA: Patient Led Engagement for Access, to enable access to free education to a wider group of stakeholders.
Dr Mikael Sodergren, Managing Director and Academic Lead of Sapphire Medical Clinics said: "Our education programme provides healthcare professionals with essential knowledge and insight into medical cannabis and its potential uses. We know from a recent YouGov poll that 6.7 million adults in the UK would like to discuss cannabis-based treatment options with their healthcare teams. We want clinicians to feel confident about when and how to talk to their patients about medical cannabis."
Carl Holvey, Patient Lead and Chief Pharmacist at Sapphire Medical Clinics commented: "Patients already face barriers when they consider treatment with medical cannabis such as stigma and failed conventional therapy, we have to remove the lack of education amongst our medical profession as one of these barriers."
Find out more and register, please visit: sapphirecannabiseducation.co.uk/