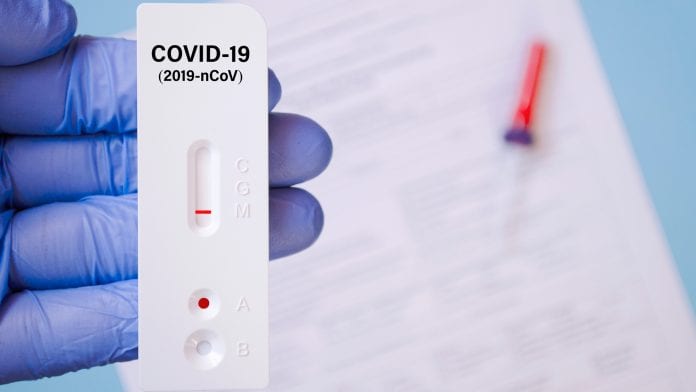 The Access to COVID-19 Tools (ACT) Accelerator has announced a set of agreements to make COVID-19 rapid antigen tests available to low- and middle-income countries.
The rapid antigen tests, developed by Abbott and SD Biosensor, are highly portable, reliable, and easy to administer, making testing possible in near-person, decentralised healthcare settings, and will help countries to increase the pace of testing, tracing, and treating people for COVID-19 in areas with under-resourced health systems.
Testing is critical for the global COVID-19 response and rapid tests to detect the presence of the virus at the point of care, which are also cheaper, are vital in containing COVID-19.
Organisations involved in the agreement include the Africa Centres for Disease Control and Prevention (Africa CDC), the Bill & Melinda Gates Foundation, the Clinton Health Access Initiative (CHAI), the Foundation for Innovative New Diagnostics (FIND), the Global Fund, Unitaid, and the World Health Organization (WHO).
COVID-19 tests
The Bill & Melinda Gates Foundation has also executed a separate volume of guarantee agreements with Abbott and SD Biosensor.
These two arrangements will make 120 million antigen rapid diagnostic tests available to disadvantaged countries over a period of six months. These tests provide results in 15 to 30 minutes and will enable expansion of testing, particularly in countries that do not have extensive laboratory facilities or trained health workers to implement molecular tests.
Dr Tedros Adhanom Ghebreyesus, Director General of WHO, said: "High-quality rapid tests show us where the virus is hiding, which is key to quickly tracing and isolating contacts and breaking the chains of transmission. The tests are a critical tool for governments as they look to reopen economies and ultimately save both lives and livelihoods."
To scale up the antigen rapid diagnostic tests, the Global Fund has announced that it has made available an initial $50m from its COVID-19 Response Mechanism to enable countries to purchase at least 10 million of the new rapid tests.
Mark Suzman, Chief Executive Officer of the Gates Foundation, said: "Testing is an essential tool in the fight against COVID-19. We are delighted to join a partnership that will help ensure that the latest, high-quality diagnostics do not just go to the highest bidder but will be available at an affordable price to the world's lower-income countries. In addition, all of the actions announced today point to the growing success of the ACT-Accelerator in catalysing global cooperation for a fair and effective response to this global crisis."