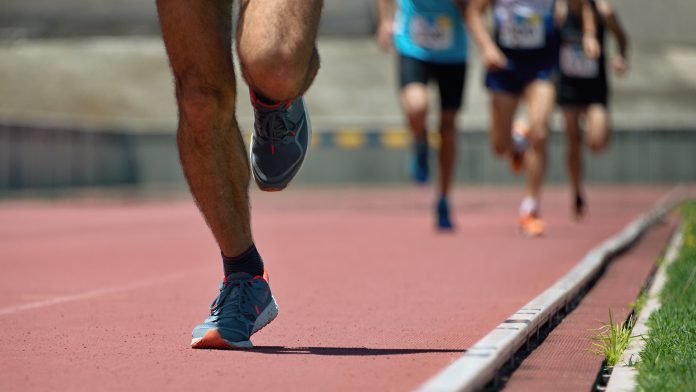 Sports injuries in young athletes were significantly reduced when coaches and parents could access digital information on adolescent growth, according to a new study.
Sports injuries, caused by the overuse of muscles needed for intense activities such as jumping, throwing and running, frequently damage the careers of promising young athletes. Intense exercise can lead to injuries, such as groin pain and sore shoulders, but it can also cause sudden and more serious injuries like ankle sprains and hamstring tears. 
Sports injuries usually occur when the impact on the body is greater than it can withstand. This can lead to chronic injuries when these actions are repeated frequently. Overusing certain muscles can degrade tissues and joints and create a risk for long-term acute injuries. 
Jenny Jacobsson, a physiotherapist and researcher at the Athletics Research Centre at Linköping University, investigated the impact of sports injuries on young athletes. Jacobsson was a medical coordinator for the Swedish national athletics team for many years and has seen the effects of these injuries first-hand. 
The study, titled 'Universal prevention through a digital health platform reduces injury incidence in youth athletics (track and field): a cluster randomised controlled trial,' has been published in the British Journal of Sports Medicine. 
Sports injuries in young athletes can have long-term effects
"Before the 2008 Beijing Olympics, we saw many injuries in our national team and tried to figure out why. At the time, no survey had been done on injury incidence in athletics athletes. But we wanted to find out what was happening among our elite athletes from age 16 and up, including adult elite athletes," said Jacobsson. 
According to the survey, one of the most common causes of injury was the prior effects of injuries. This finding suggests that the earlier in an athlete's career they are injured, the more likely they are to be frequently injured later in their career. 
Sports injuries in young people can be complex and have been associated with a range of variables, such as training load, equipment and even sleep quality. Jacobsson worked with her colleagues at the Athletics Research Centre to develop and digital health platform containing information for the coaches and parents of young athletes. The platform provided advice on how adolescent growth can be affected by training. 
The researchers carried out a trial of their digital platform across 21 athletic clubs, monitoring sports injuries in participants aged 12 to 15. Participants were randomly assigned into two groups: an intervention group and a control group. 
The importance of managing training loads in young athletes
Four months before the early sports season, the intervention group's parents and coaches were granted access to the digital information platform. They were encouraged to regularly explore the content.
The researchers found that athletes at the clubs that could access the digital platform exhibited significantly lower numbers of sports injuries during the trial. It also took twice as long for the first injury to occur in this group. The researchers also observed that the positive effects of the platform were greater in larger athletics clubs. 
"We haven't investigated the mechanism leading to change, but we can see that digital information works when it comes to injury prevention. If coaches and parents learn to recognise the problems, it's possible to reduce the training load in time. Medically we know what is happening in growing bodies, but getting the information out to those who can benefit from it has been a challenge. This platform may bridge that gap," concluded Jacobsson.
Recommended Related Articles