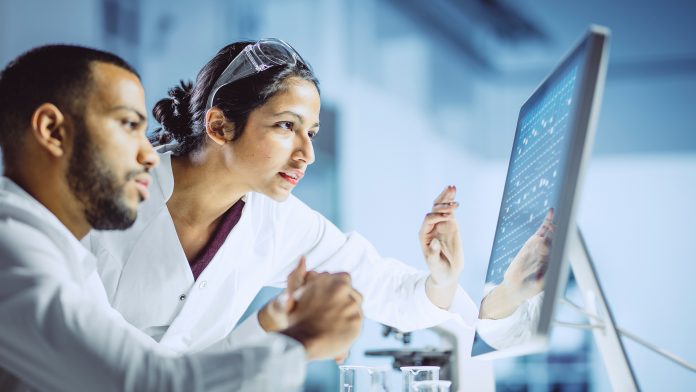 Researchers in Sweden are investigating the role of Artificial Intelligence (AI) in diagnosing prostate cancer for real-world clinical applications.
Diagnosing prostate cancer can be problematic; there is no single definitive test that aids in the discovery process. General Practitioners will often offer a urine sample test for infections, a PSA test which checks the level of prostate-specific antigen and an examination of the prostate. Risk factors are also accounted for when diagnosing prostate cancer, which can require a biopsy.
Researchers from Karolinska Institutet collated over 95,000 images from prostate cancer biopsies to ensure AI can diagnose prostate cancer effectively. They presented their conclusions at the European Association of Urology annual congress (EAU22) about AI in large-scale clinical trials and how it can help save lives.
A worldwide AI software competition
Globally, there is a shortage of pathologists, which opens the opportunity for new diagnostic technologies. AI illustrated its ability to help diagnose prostate cancer early; however, differentiation in sample preparation, scan images and diverse patient populations mean algorithms are not universal.
The Karolinska Institutet researchers worked with colleagues from Radboud University Medical Center in the Netherlands, the University of Turku in Finland and Google Health in the US to run an AI competition for software developers. The developers created algorithms that graded prostate cancer tumours and trained them using 10,000 international biopsy images. The team found that the top-performing AI algorithms outperformed generalist pathologists and matched the average performance of specialist uropathologists.
Dr Kimmo Kartasalo, who will present the results of the competition at EAU22, said: "Grading prostate cancer is a key step in deciding on appropriate treatment, but it's a fairly subjective process and differences between pathologists' assessments can sometimes be large. AI can provide an additional expert opinion, helping to offset the shortage of pathologists and standardise grading. While many algorithms are not widely applicable, those developed in our competition did retain their performance across different patient cohorts."
Diagnosing prostate cancer with new technology
A PhD Student Nita Mulliqi worked with colleagues at the Karolinska Institutet to prepare 95,000 prostate cancer biopsies from a clinical trial in Stockholm, nine European laboratories and many rare disease subtypes from colleagues in Australia.
The dataset will train and test a clinically applicable AI; designed with the high-performing competition entries to create a single, improved algorithm for diagnosing prostate cancer. The team will test the algorithm's ability to handle complex cases, such as rare cancer types.
Mulliqi identified four key areas requiring consideration to guarantee an improved process for grading and diagnosing prostate cancer when using AI, including:
Scanner calibration: ensuring the set-up is consistent across all healthcare practises.
Improved algorithms: AI methodology that can be applied widely.
Dataset upscaling: adding larger international datasets to widen the knowledge of the AI.
Modelling morphological heterogeneity: looking at different subtypes of the same disease.
Mulliqi said: "AI holds great promise and can benefit patients everywhere but to achieve this promise, we need an international effort to collect datasets that are representative of the variation in technical approaches and between patients. The combination of our vast database and our colleagues' algorithms is beginning to show how we can really work together to make a big difference for clinicians and patients."
Recommended Related Articles