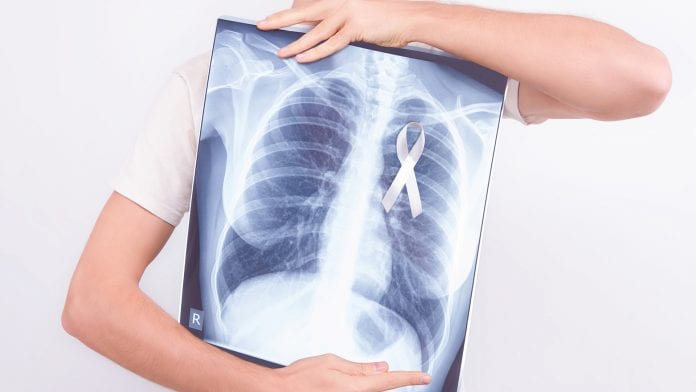 November is Lung Cancer Awareness month and EU bodies are joining forces to help beat the disease – encouraging the adoption of a parliamentary resolution for early detection of lung cancer.
Member of the European Parliament, MEP Claudia Gamon, the European Society of Radiology (ESR), the European Respiratory Society (ERS) and Lung Cancer Europe (LuCE) are joining together to organise an event at the European Parliament.
They will also be publishing a factsheet that aims to raise awareness of lung cancer and the need for increased visibility of the disease in European Union policies.
With the soon-to-be Commissioner for Health bearing the responsibility for a Europe's Beating Cancer Plan, the three organisations are taking this opportunity to bring attention to one of the deadliest cancers in Europe.
Beating lung cancer in Europe
The ESR and ERS believe that the European Commission's upcoming cancer plan should propose actions to strengthen the approach at every key stage of the disease – including prevention, early detection, rapid diagnosis, treatment, life as a cancer survivor or palliative care.
For productive discussions centred on how to tackle the burden of lung cancer in Europe and to raise awareness of this public health issue, the ESR, ERS and LuCE brought together a variety of stakeholders including academics, politicians and policymakers, as well as representatives of industry and pharmaceutical organisations.
The joining bodies are calling on the European Parliament to adopt a parliamentary resolution for early detection of lung cancer, to emphasise the need for action across Member States in the interest of public health, and for the European Commission to include lung cancer in the scope of the EU Cancer Mission and the Europe's Beating Cancer Plan.
They recommend that the new scientific evidence calls for an update of the 2003 Council Recommendation on cancer screening.
In addition, the bodies are calling for Member States to exchange best practices – gradually implementing lung cancer screening programmes, whilst upholding the highest standards of care and patient safety.
The organisations have also created a factsheet explaining how lung cancer is currently the biggest cancer killer in Europe, and the extent to which mortality can be reduced by implementing simple measures at European Union level.