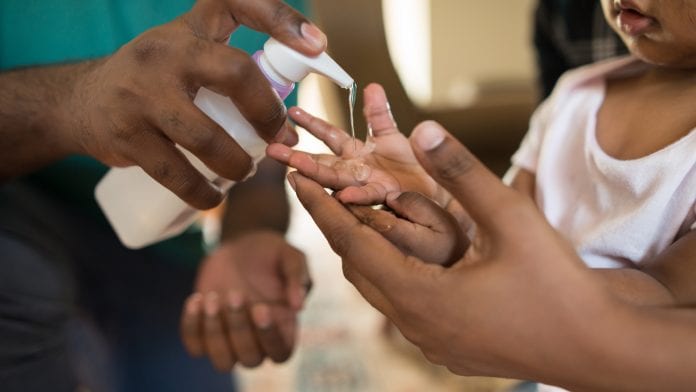 The hand sanitiser market is estimated to surpass €3.08bn ($3.6bn) by 2026 as cases of COVID-19 rise worldwide.
A new report by Global Market Insights, Inc., shows that the hand sanitiser market will grow at an exponential rate over the coming years as countries across the globe tackle the current public health emergency. The COVID-19 infection, being a respiratory disease, can transmit quickly from one person to another by contact with contaminated surfaces or a sick person in the surrounding environment, making hand sanitiser a vital tool in the fight against it.
Health organisations such as the World Health Organization (WHO) and the Center for Disease Control and Prevention (CDC) have emphasised the importance of using personal hygiene products, which has boosted the hand sanitiser industry growth. The demand for cost-effective hand sanitiser has also surged over the past couple of months, and local and global manufacturers are increasing their production capacity to meet this rising demand.
Rising demand for foam-based hand sanitiser
Based on type, the market for hand sanitiser is bifurcated into foam, liquid, gel, and others. Among these, the foam-based sanitiser segment is anticipated to witness lucrative growth. In 2019, the segment accounted for 16% of the market share.
This growth can be ascribed to the product's ability to easily stick to hands when applied and covers major portion of the area. Foam-based hand sanitisers also offer enhanced virus protection for a longer duration.
Growing demand for alcohol-based sanitiser
In terms of composition, the market is categorised into alcohol-free sanitiser and alcohol-based sanitiser. Among these, the alcohol-based sanitiser segment observed over 93% of the market share in 2019 and is anticipated to show appreciative growth over the forthcoming years. Alcohol-based sanitisers are one of the most effectual precaution items against viruses, fungi, and bacteria.
Advent of online distribution platforms
With respect to distribution channel, the market is classified into online platforms and retail. Changing buying habits of customers, along with the rise in the number of internet-based business will favour segment growth, however, the online platform segment is expected to witness a CAGR of over -1.5% over the projected time as demand will start to diminish post-COVID.
In addition, online platforms help familiarise purchasers with a wide scope of hygiene and personal care products that are mostly not available in retail stores, a key factor that will augment segment share.
Effects of COVID-19 in Asia-Pacific
The hand sanitiser market of Asia-Pacific is anticipated to witness a CAGR of over -2.5% over the projected timeframe. The coronavirus outbreak across intensely populated nations like China and India is severely impacting businesses across the region. Rising consumer spending on personal care products and mounting concerns over health and hygiene maintenance will encourage regional industry growth overtime.