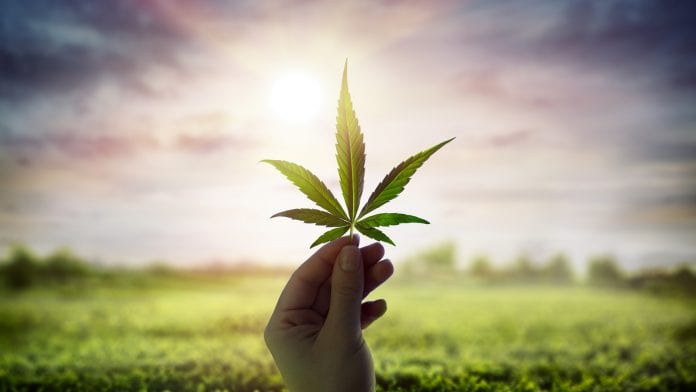 Medical cannabis campaigners visited Westminster as part of a walk from Belfast to London to raise funds for the UK's most vulnerable, chronically ill that need access to medical cannabis.
In 2018, Billy Caldwell who lives with epilepsy successfully campaigned to get medical cannabis legalised in the UK. However, there is still no ongoing, government-funded clinical research into the efficacy of medical cannabis. Medical cannabis campaigners Billy and Charlotte Caldwell arrived in Westminster on Monday, 14 June, to request a roundtable meeting with Matt Hancock and the National Institute for Health Research.
Billy and Charlotte proposed a specially designed study for medical cannabis and letters were hand delivered to the Department of Health and Social Care.
Access to cannabis in the UK
Following the 1000-mile walk from their home in Belfast, via the British Crown Dependency Islands, Billy and Charlotte were joined on College Green by constituents lobbying their representatives for greater patient access.
The I am Billy campaign, supported by leading cannabis companies Kanabo, LVL Health Clinics, Medisonal, Grow Biotech, and Northern Leaf, is calling for the UK's first specially designed study, to be paid for by the National Institute for Health Research, to see patients with medical conditions receive their medicine for free.
Currently, there is limited patient access to medical cannabis on the NHS due to the lack of certified UK-specific data to support its efficacy – with thousands of patients receiving their potentially life-saving cannabis medicines through private clinics.
Charlotte Caldwell, mother of Billy Caldwell, said: "Myself and Billy are overwhelmed with the fantastic support that we have received travelling across the country – we have met friends, supporters, and patients and will never forget any of you.
"We've arrived in Westminster today to meet MPs, hand deliver my response to the Prime Minister, and to once and for all unlock the tortuous deadlock for patients and our wonderful NHS doctors. We are politely calling on the Secretary of State for Health, Matt Hancock, to sit down today with us to discuss the next steps for allowing patients to access government-funded medical cannabis.
"We have the solution, the expertise, and the team are ready to go. Let's end the misery of cannabis patients by finally allowing them access to the medicine that works for them whilst gathering much needed data on efficacy and safety of cannabis medicine."
Heather Wheeler MP said: "I am pleased to give my support to the 'I am Billy' campaign. It is hugely important that we get this NHS study organised. The fact that Billy has now gone 12 months without a seizure is such an achievement that I want other sufferers to have the same opportunities as he has."