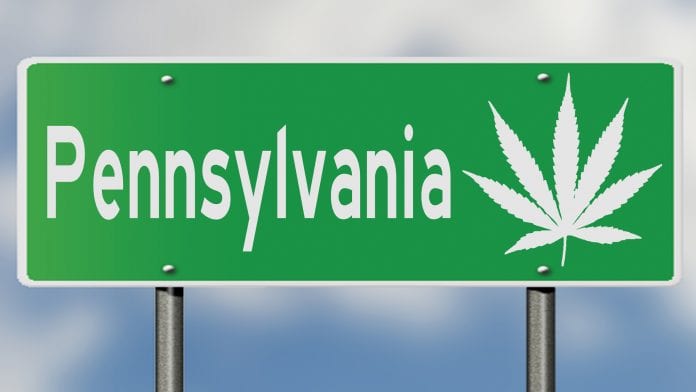 Thomas Perko of the Medical Cannabis Society shares his thoughts on the challenges facing both patients and companies regarding medical cannabis in Pennsylvania.
The medical cannabis industry in America is evolving at a rate of knots, and in some States this amounts to patients potentially losing out. High tax rates, banking issues for medical cannabis companies and the pressures of supply and demand are all challenges which must be overcome in the rapidly changing landscape. We spoke to Thomas Perko, Founder & President of the Medical Cannabis Society (Pennsylvania), who explains medical cannabis in Pennsylvania, the current challenges, his views on what needs to change, and how the Medical Cannabis Society is facilitating those changes.
What progress has been made since medical cannabis became available at dispensaries in 2018?
A Quinnipiac University poll in 2018 found that 93% of Americans want medical cannabis legal. These poll results mirror the steady decline in the perception of most Americans that cannabis is bad for society, and it is now considered something that is good for society.
This new positive viewpoint has allowed more states to legalise medical cannabis, more physicians to begin writing recommendations for medical cannabis, and more patients able to receive this medicine. Furthermore, more professionals from outside the cannabis space are now entering the cannabis profession in all aspects of the industry including legal, medical, accounting, private equity, and venture capital.
Relative to Pennsylvania's medical cannabis program, over 100,000 patients have received medical cannabis identification cards and Pennsylvania's licensed dispensaries have processed over 600,000 medical cannabis retail transactions. The list of qualifying conditions has expanded and the Advisory Board has recommended adding additional qualifying conditions. The high cost of medical cannabis products has proven prohibitive for some patients with limited means, but there is hope that once all licence holders are open and operational that the market will drive costs down.
How fit for purpose is the state medical cannabis program? How well does it ensure that cannabis is available to those patients who need it?
Since the US Federal Government still considers cannabis illegal, each state has created their own medical cannabis laws that in some cases are drastically different. Each state is like a different country when it comes to medical cannabis regulation and law. There is no consistency or balance to the law between states. It has become a patchwork of 'our state knows best' on how to implement and run medical cannabis dispensaries. For example, in Oregon and Washington State, there is no limit on the number of dispensaries allowed to open so hundreds of dispensaries are open and servicing patients. However, in New York State, there is a limit to only 40 dispensaries in the entire state, which has over 20 million people.
Since cannabis is illegal federally, there is no health insurance that will cover the cost of the medicine. This causes all patients to pay out of pocket for medical cannabis. With more access, prices are lower. In Oregon, an ounce of medical cannabis can be purchased for $50 or less, but in New York State (where flower is not legal), a vape pen with 1 gram of high THC oil can cost over $100.
Also, each state has different qualifying medical conditions. Some states like Pennsylvania have 21 qualifying conditions, and other states, like Texas, only have one qualifying condition (intractable paediatric epileptic seizures). So, if your qualifying condition is not on the approved list you are unable to receive medical cannabis. Currently in the United States, the most recommended diagnoses for medical cannabis are chronic pain and PTSD.
Pennsylvania is a large state, and retail dispensaries tend to be concentrated in urban areas such as Philadelphia and Pittsburgh. For some in more rural areas a patient could be confronted with a 2-hour drive to get to a dispensary. Our medical program remains a work in progress. A number of issues need to be addressed such as medical cannabis and DUI, law enforcement education, the role of the Advisory Board moving forward, whether patients serving probation for a criminal conviction may use medical cannabis, what constitutes legal 'paraphernalia' for the consumption of medical cannabis products and strengthening patient employment protections.
For some Pennsylvania patients the costs of medical cannabis products can be prohibitive. Since medical cannabis is not covered by medical insurance steps need to be taken to provide resources to patients of limited means. A patient should not be frozen out of the program merely because he or she is poor.
How would you describe the medical cannabis industry in the US at present?
The medical cannabis industry in the US is constant change. The industry changes every single day. Recently the state of Georgia legalised in state production and dispensaries becoming the 34th state to do so, Texas voted on moving forward multiple bills to expand medical cannabis access by increasing the qualifying conditions to ten instead of one, the Florida Governor signed off on awarding 8 licences to medical cannabis applicants from 2015 in order to increase patient access, and Acreage Holdings announced the sale of the company to Canopy Growth – the largest sale of a cannabis company in history. In order to follow the US Medical Cannabis Industry, you must track it daily in order to stay on top of the rapid and continuous change.
With federal legislation potentially legalising or at least descheduling cannabis, the effect will be felt state to state and across the nation. Federal descheduling and/or federal legalisation may allow for the interstate transport of medical cannabis products. In the short term, federal banking legislation and tax code reform is critically needed so that the medical cannabis industry can operate like any other business. Cannabis' Schedule classification has made banking very difficult, and the IRS will not recognise standard business deductions.
What measures would you like to see put in place to ensure the long-term sustainability of the industry?
The most important measures that must be put in place are changes to federal law in regards to allowing banking, decreasing the tax burden on cannabis companies, and legalising medical cannabis at the federal level. Currently, there are very few banks that will accept marijuana company deposits (approximately 400 across the US) and zero banks who will lend money to marijuana companies.
This is due to cannabis being illegal at the federal level and banks not wanting to risk charges of money laundering and losing their banking licence or worse, going to prison. The banks who do currently accept cannabis money are working off guidelines via a memo that the US FIN Cen (Financial Crimes and Enforcement Network) put out in 2014 detailing the process for financial institutions to handle cannabis money. Therefore, the banks currently taking cannabis company deposits are smaller banks, typically state banks and credit unions. This illegality has caused American cannabis companies to go public in Canada in order to raise money on the open markets to support their business growth.
The tax burden on cannabis companies is due to tax code called IRS code 280(e). This tax code was put into place in the 1980s to help combat large cocaine cartels. The code does not allow a tax deduction from the sale of an illegal item, but you are still allowed to deduct the cost of goods sold (COGS).
Therefore, if you own a cannabis dispensary in the United States, and you purchase cannabis from a wholesaler for $50 and sell that cannabis for $100, you must pay tax on the entire $100 amount. This causes cannabis dispensaries in some cases to pay over 70% tax, which dramatically limits the ability for dispensary only operations to stay in business long term. However, cannabis cultivators are actually producing the cannabis product and are allowed to deduct all business-related costs on their taxes, allowing their tax rate to be between 20%-30%.
By eliminating banking limitations and IRS code 280(e), the medical cannabis industry will explode in growth decreasing the cost of production, distribution, and dispensing of medical cannabis and cost to the patient.
In what way is MCS working to encourage the development of an exemplary medical cannabis industry in line with its vision?
Education – with medical cannabis being so new and ever changing, education is critical. MCS is providing education in many states through educational seminars for patients, potential providers, and the general public to continue to increase awareness of this new evolving industry.
Political Action – providing advocacy and resources to legislative officials to understand the complexity of medical cannabis law and the ability to foresee the positives and negatives of potential medical cannabis legislation on access and affordability for patients.
Curriculum Development – MCS is working with multiple colleges and universities to develop curriculum for students in multiple areas of study (medicine, pharmacy, pharmacy technician, laboratory technician, business, entrepreneurial studies) to propel medical cannabis into higher education and to open up employment opportunities for future generations.
Thomas Perko
Founder & President
Medical Cannabis Society (Pennsylvania)
+844 462 7674
https://medicalcannabissociety.org/
Please note, this article will appear in issue 10 of Health Europa Quarterly, which is available to read now.
Recommended Related Articles