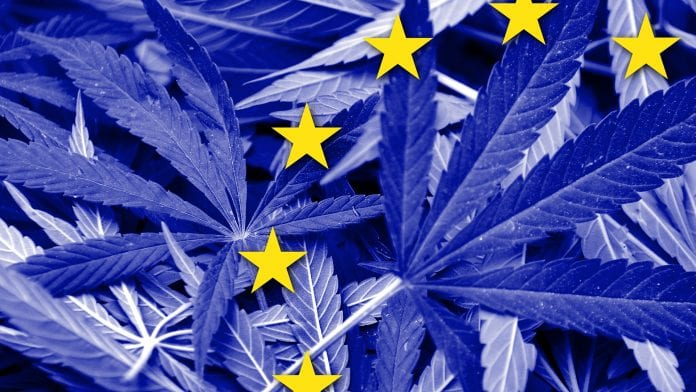 Medical cannabis in Europe is gaining traction, but regulation has a lot of catching up to do. Stephen Murphy of Prohibition Partners explores medical cannabis policy and knowledge sharing across the continent.
I don't think we need to reinvent the wheel when it comes to medical cannabis policy, but obviously there needs to be regional leadership when it comes to countries and regions working together to drive improved regulation and legislation.
Europe has 52 regulatory bodies which is understandably a lot to co-ordinate, however they all need to come together and take a lead the EU as a whole. Outside of the UK, the EU have a very strong central voice in terms of policy regulation and guidance for these regulatory bodies.
Forming EU regulation
The EU need to form a very strong body of regulators who are committed and dedicated to European legislation and guidelines around medical cannabis access.
This European body would in essence pick the best practice of European standards. This is because currently all of these different bodies are putting different practices in place. As a result, for any supplier wanting to move and provide products in various markets will have to navigate themselves around the very different regulations.
Medical cannabis products in Europe
In Europe we need a better directive around cannabis. We need a greater volume of certified products available to the European market. The European Alliance for Medicinal Cannabis (EAMC) are currently trying to create very strong Single Market policies in Europe.
For instance, we have a number of patients across Europe who are being objected to false advertising campaigns. This needs to stop and these policies by the EAMC will help us to fight against this.
Accessing medical cannabis
There are hundreds of thousands of people using medical cannabis across the world and we have significant evidence already in place that it justifies the implementation of legislation. I think we can put phases in place in terms of access levels to cannabis. The implication of medical cannabis' availability in Israel and Canada when there are patients in the UK desperately trying to get access and cannot because 'there is not enough data' is very skewed thinking.
One of our businesses is a cannabis company called Cannabis Europa. We are doing a conference in Madrid next month as a way of bringing debate and insights into the Spanish market that will help to drive forward progress and be a catalyst for change in that market.
We did the same in Paris last year so all year round we are trying to be that catalyst for change and understand how Europe can adopt the best practices from around the world and serve the needs of patients in the most efficient and effective way.
Stephen Murphy
Co-Founder
NOBL
Managing Director
Prohibition Partners
This article appeared in the first issue of Medical Cannabis Network which was out in January. Click here to subscribe.