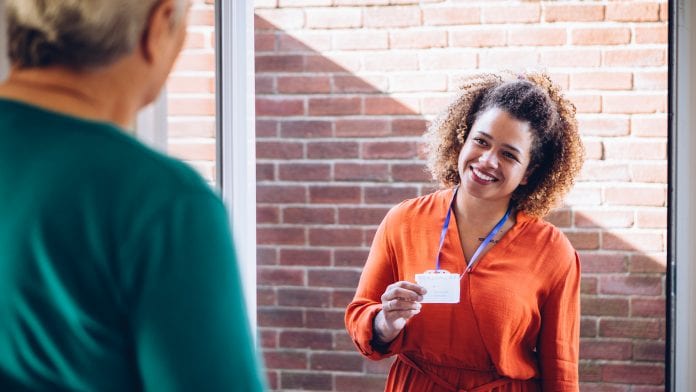 The Association of Directors of Adult Social Services (ADASS) has warned millions of people are at risk if adult social care is not prioritised after a new survey has revealed a sharp increase in requests for urgent help from social care services as people deal with the impacts of COVID-19.
The survey of more than 100 councils across England, carried out by ADASS, has revealed that tens of thousands of people are requesting help from people being discharged from hospital, fleeing from domestic abuse, or losing their regular support from unpaid carers who are themselves at breaking point.
The increase in demand is a result of the impact the COVID-19 crisis is having on families and individuals with support needs, who are unable to cope any further on their own, or whose usual arrangements have broken down.
The impact of COVID-19
The survey offers some of the first hard evidence of the effects of the COVID-19 pandemic on society, and many councils are reporting unprecedented demand for help.
James Bullion, ADASS President, said: "This report paints a stark picture of how the pandemic has affected millions of us who have care and support needs, or who care for a family member who does. For the first time, we have hard evidence of the scale and breadth of the impact of COVID-19 on those of us who are working-age disabled people, older people, family members, and carers."
ADASS is now warning that, unless adult social care is prioritised in the government spending review today, millions of people could be at risk of receiving no care or support as the crisis continues.
Some of the key highlights from the survey show that 82% of adult social services directors have reported rising demand for help from people being discharged from hospitals;  69% have reported an increase in cases of domestic abuse and safeguarding of vulnerable adults; and 63% have reported a growing number of people seeking help because of the breakdown of unpaid carer arrangements through sickness or unavailability.
Bullion added: "This should be a wake-up call for the government, and it must respond. The risk is that unless adult social care is prioritised in the Spending Review, the caring arrangements that millions of us rely upon will break down and the cost will be paid by society and the economy.
"This is an opportunity to send a clear signal that working-age disabled people, older people and carers are recognised, valued, and protected. Failure to invest now will also make the goal of long-term reform so much harder to achieve".
ADASS is seeking a package in the Spending Review that would stabilise the adult social care system next year, meet all COVID-19 costs and offer some certainty for the longer term including multi-year funding settlements.