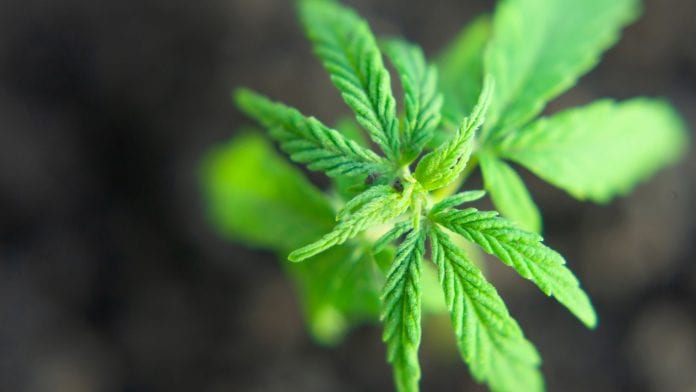 Newly-appointed members of the National Cannabis Industry Association and several incumbents will replace long-serving members for the 2020-2022 term.
The National Cannabis Industry Association (NCIA), America's largest cannabis trade association and industry advocacy organisation, will be seating its newly-appointed board of directors this month at the Northeast Cannabis Business Conference in Boston.
The organisation's Nominating Committee has brought on five new board members.
New board members
Narbe Alexandrian is the president and CEO of Canopy Rivers, a major investment and operating platform structured to pursue opportunities in the cannabis sector.
Omar Figueroa, principal of Law Offices of Omar Figueroa, Inc., is a long-time cannabis activist and attorney representing cannabis-related businesses throughout California.
Liz Geisleman is the vice president of Rocky Mountain Reagents, Inc., which has provided biological and chemical product solutions to a wide variety of industries for over 50 years.
Ryan Hurley is general counsel for Copperstate Farms, one of the largest licensed medical cannabis cultivators in the country.
Chris Jackson is the co-founder of Indica LLC and Sticky Ypsi, a cannabis provider based in Michigan.
Three incumbent board members were also re-elected for another term: Cody Bass, founder and executive director of Tahoe Wellness Center; Khurshid Khoja, current board vice-chair and principal of Greenbridge Corporate Counsel; and Manndie Tingler, co-founder and CRO of Khemia Manufacturing and business development officer for Natura.
Outgoing board members include current Board Chair A.C. Braddock, Jessica Billingsley, Alex Cooley, Steve DeAngelo, Sean McAllister, and Erich Pearson.
The NCIA
Members of the NCIA gave their thoughts on the developments with medical cannabis in America and on their experience as board members with the association.
Braddock, CEO of Eden Labs, said: "It has been a pleasure to lead NCIA's board at such a revolutionary time in the emerging cannabis industry.
"We have taken great strides in terms of acceptance and legitimacy in the last few years, and this momentum will only continue as we get closer to ending prohibition through education and political unity. I look forward to continuing my involvement with NCIA in other capacities to build an industry based on the science of this plant to promote health and wellness and to support mission driven business."
"I'm deeply grateful to the NCIA for electing me to the board since the founding of our organisation almost ten years ago, and am proud to have been a part of growing NCIA into the powerhouse it has become," said Steve DeAngelo, founder of Harborside, Inc. "Together we have alleviated untold suffering, saved countless lives, and changed the world. I can't wait to see what the next decade will bring."
"Being an NCIA board member has been one of the most enjoyable parts of my life and career," said Alex Cooley, co-founder of Solstice.
"I have deeply enjoyed working with the board and staff over the past several years to change the face of cannabis in the US and ultimately the world. This is by no means goodbye, as I look forward to continuing my participation with NCIA in the coming years and especially look forward to attending our 10th Annual Lobby Days in Washington, DC this May."
"Having a trade association with the knowledge, experience, and ability to represent cannabis businesses on the national stage is absolutely vital to the long-term success of this industry, and we are in good hands with NCIA," said Sean McAllister, co-founder of McAllister Garfield, PC.
"I'm happy to have been a part of this important work, and excited to see the progress we have made in recent years – and will make in the future – with this organisation looking out for the interests of its members and the cannabis industry as a whole."
Jessica Billingsley, CEO of Akerna, said: "It's been a pleasure to serve on NCIA's board for the past several years. I am proud of the work we've done to move cannabis policy forward around the country.
"I'm confident the organisation will continue to lead the cannabis industry in the right direction and help businesses of all kinds and sizes flourish as we enter a new era of growth and legitimacy."
Erich Pearson, CEO of SPARC, said: "NCIA is leading the way in providing advocacy and resources for the cannabis industry and protecting the interests of the businesses that are involved in it.
"I am glad to have been able to contribute to its efforts as a member of the board and will continue to support its work as we fight to end prohibition and make the cannabis industry an example for others to follow."