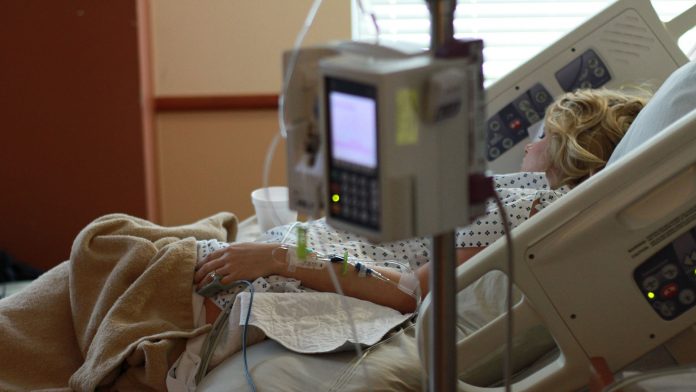 The European Organisation for the Research and Treatment of Cancer (EORTC) and the European Society for Radiotherapy and Oncology (ESTRO) are joining forces to launch a new initiative to ensure that radiation oncology is being fully utilised.
Radiation oncology treatment is, despite being very effective and widely used, still suffering from a lack of collective knowledge on how some treatments affect patients' functioning, symptoms, quality of life, and how to best optimise their effectiveness.
This information is available through clinical trial results, but formal data sharing is inconsistent, especially where new treatments are involved. With the introduction of personalised cancer medicine, this means patients may not always receive the most effective treatment in their case.
Creating a new initiative
To combat this issue, the EORTC and ESTRO have collaborated to launch a new initiative, the EORTC-ESTRO Radiation Infrastructure for Europe (E2-RADIatE), which will be presented for the first time at the ESTRO 37 conference starting today.
The aim of the initiative is to implement a pan-European infrastructure for a more efficient framework across the radiation oncology field by encouraging collaboration that will involve other oncology disciplines, to generate robust data on its role in cancer treatment and to further develop and integrate the discipline into therapeutic strategies.
EORTC president Professor Bertrand Tombal said: "We believe that, through E2-RADIatE, we will be able to improve the efficiency of research projects, both in their take-up and conduct, and offer effective pan-European models to research partners."
Commencing two innovative projects
E2-RADIatE will commence activity with two innovative projects.
OligoCare
This will collect evidence for best practice in the treatment of oligometastes, where the primary caner has metastasised to only a limited number of regions. Patients in this state have a good chance of survival if the metastases can be ablated. However, evidence is lacking on the best way to tackle this. Also, there is the problem of selecting which patient is most likely to benefit from which treatment.
ESTRO president Professor Yolande Lievens commented: "These questions are unlikely to be answered within the traditional framework of prospective randomised trials because the situation of oligometastasis is diverse on so many fronts."
Proton Therapy
This aims to provide an effective data-sharing platform for particle therapy treatments. This rapidly developing technology has potential in the treatment of cancer. The issue lies with national healthcare providers facing budget restrictions, resulting in health technology assessment authorities requiring more evidence of its effectiveness.
E2-RADIatE aims to recruit all patients treated in proton therapy centres throughout Europe to provide this through, for example, a Europe-wide assessment of whether proton therapy leads to clinical toxicity in treated patients. This is expected to be running in one year.
Dr Denis Lacombe, director general of EORTC, said: "They will create a significant critical mass that we believe will be influential at all levels of clinical research, regulation, and healthcare systems."