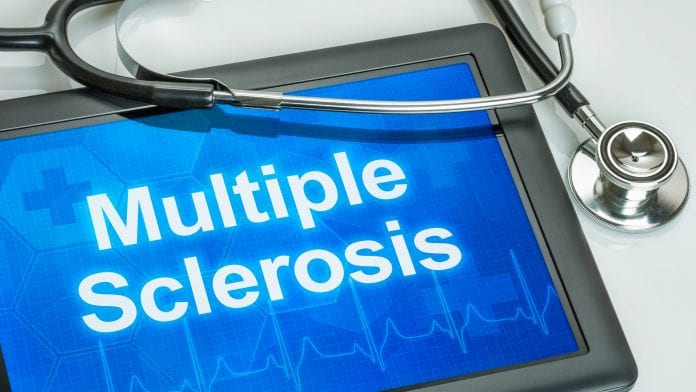 The MS Society has awarded a grant of £3.7m to two UK 'Centres of Excellence' as part of its fight to stop multiple sclerosis (MS).
The MS Society says the major grant will allow scientists to find new treatments, faster, for tens of thousands of people living with progressive forms of MS in the UK, who currently have nothing to stop disability progression.
£1.85m each will go to researchers at the Universities of Cambridge and Edinburgh over the five years, allowing the centres to working closely together while training the next generation of research scientists.
Drug testing
The funding is facilitating a new drug testing platform being developed by researchers in Edinburgh that will help to identify potential new treatments. Using screening robots, the researchers will test thousands of molecules on zebrafish with an MS-like condition.
Potential drug targets developed from both centres will be tested on a novel human model of MS grown in a dish from human stem cells, and human brain tissue samples.
Assistant Director of Research at the MS Society, Dr Emma Gray, said: "More than 130,000 people live with MS in the UK and our research has been vital in finding treatments for some of them. Today, we can see a future where nobody needs to worry about their MS getting worse – and our top priority is finding treatments that slow or stop MS for everyone. But we need to work fast.
"In order to truly stop MS, we urgently need to find treatments that repair myelin – the protective layer that surrounds our nerves, which is damaged by the condition – and protect nerves from damage. The work happening in Cambridge and Edinburgh is inventive, innovative and incredibly exciting, and will be vital to help us reach our goal."
Myelin repair
The centres will also be developing new ways to test how effective neuroprotective and myelin repair drugs are in clinical trials including cutting edge brain imaging, vision tests, and physiological methods which could help answer long-standing questions about the role of nerve damage and 'remyelination' in MS. Cambridge's aim is to be the first MS centre in the world to routinely assess myelin in people with MS.
The Cambridge team will also build on their pioneering research on the impact of ageing on MS, putting in place a system to study remyelination in people with MS of all ages, including children. The team previously found a way to boost myelin repair in rats by returning myelin making cells to a more youthful state.
Dr Karadottir, who will co-lead the work with Professor Alasdair Coles at the MS Society Cambridge Centre for Myelin Repair, said: "Few neurological conditions have seen anything like the progress in treatments we've had in MS, and Cambridge researchers have made a huge contribution to that change. But there are still tens of thousands of people who don't have anything to help their condition, and that's why continued research like ours is so vital.
"We are excited to build on the Cambridge centre's strong foundations in developing new treatments for people with MS and bring in what we believe will be a new era for MS treatment. Thanks to this generous donation, we can make discoveries that will benefit people living with MS worldwide – including the myelin repair therapies that are still so desperately needed."