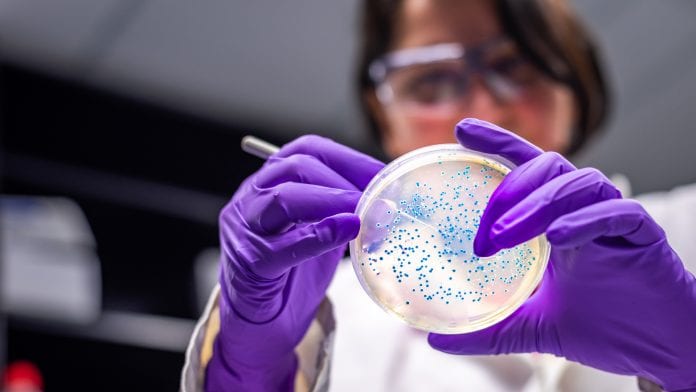 A £100m donation from Ineos will create a new state of the art institute for antimicrobial research.
The world leading Ineos Oxford Institute (IOI) will open at the University of Oxford to combat the growing global issue of antimicrobial resistance (AMR), which causes an estimated 1.5 million deaths each year and could cause over 10 million deaths per year by 2050.
The IOI will create collaborative and cross-disciplinary links across the sciences, and will be based between two sites in Oxford, linking the University's Department of Chemistry with the new Life & Mind Building, which is currently under construction.
The fight against AMR
AMR is set to be one of the biggest health threats facing the globe post-COVID-19, and its progression is being exacerbated by significant overuse and misuse of antibiotics not only in human populations but especially in agriculture. Currently, new drug discoveries to fight AMR have attracted insufficient scientific interest and funding in recent decades, meaning no new antibiotics have been successfully developed since the 1980s.
Professor Louise Richardson, Vice Chancellor of the University of Oxford, said: "This is a wonderfully generous gift for which we are very grateful. It is another example of a powerful partnership between public and private institutions to address global problems. Oxford played a crucial role in the early development of antibiotics, so it is only appropriate that we take the lead in developing a solution to antimicrobial resistance."
Alongside its drug discovery work, the institute will partner with other global leaders in the field of Antimicrobial Resistance (AMR) to raise awareness and promote responsible use of antimicrobial drugs.
Sir Jim Ratcliffe, Chairman of Ineos, said: "Innovative collaboration between industry, academia and government is now crucial to fight against AMR. Ineos in its 22 years has become the largest private company in the UK, delivering large-scale, ambitious technical projects with impactful results. We are excited to partner with one of the world's leading research universities to accelerate progress in tackling this urgent global challenge."