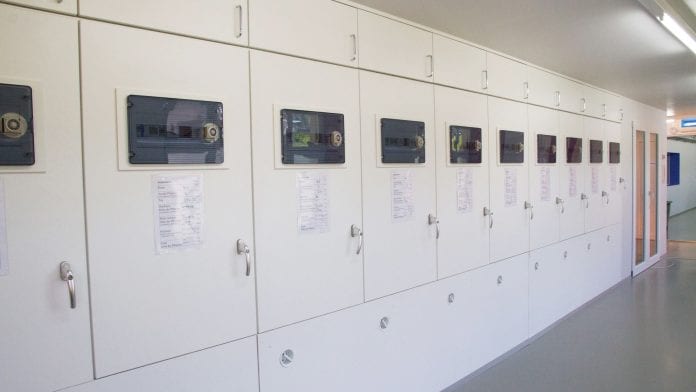 Being the first of its kind to bridge the gap and include intergenerational knowledge, long since hidden, NEWCANNA is unleashing the power of the cannabis plant in meaningful ways.
Global convergence is the state of play across the medical cannabis industry, with collaboration and inclusiveness being key factors to success in business. While there are many companies producing analyses to build out the medical cannabis landscape, very few companies are charging ahead with the proprietary research and applications that have the breadth and scope as NEWCANNA HUB.
NEWCANNA is a multidisciplinary cannabis platform – bridging the gap between ancient ancestral knowledge, innovative technologies, and leading research. The hub operates as a giant eco-system that breathes life into various areas of the medical cannabis industry and beyond.
The working core of NEWCANNA HUB, a collective of the very best companies in the cannabis space, presents a multitude of advantages and behaves in as bio-diverse manner as the eco-system fuelling the connections. Within their subsidiaries are a collaborative group of renowned and award winning multi-disciplinary industry professionals who exercise opportunities to leverage initiatives.
This vertical integration is leading the way in genetic advancements (stabilising, optimising and commercialising innovations), clinical trials (research, patents and DIN's), product development (formulations, delivery mechanisms), manufacturing (labelling, packaging) and with exports (logistics and supply chain). The gravity of the work and output from various arms of the hub have attracted top-tier experts, developers and professionals in the market; further propelling their business forward. What underpins every aspect is NEWCANNA's business methodology and mission: to innovate with deepened, relevant knowledge of cannabinoids – and to improve quality of life.
While many of the facets within the hub cater to the development of new technologies and scientific innovations, NEWCANNA HUB is the first of its kind to bridge the gap and include intergenerational knowledge, long since hidden. One that links ancient ancestral knowledge of cannabis – deeply rooted in intergenerational indigenous agricultural mastery and applied understanding that transcends the current findings within the confines of modern science. Therefore, providing a true 360-degree scope of applied knowledge as a market advantage.
The company operates with ethos of collaboration and knowledge at every turn under the authentic and credible leadership of Santiago Londono, CEO & Founder of NEWCANNA. A visionary; he enforces a strong message about leveraging the attributes of true expertise to unleashing the power of the cannabis plant in meaningful ways. His mandate to 'improve the quality of life' blooms into many iterations. From understanding the impact of cannabis as a global cure, to more granular and regional, community-based efforts. Londono's history of implementing real infrastructure in Colombia, from cultivation through to product development, has manifested the exponential success of impactful community development.
One of the unique assets of NEWCANNA's Colombian operations are 60 acres of premium land for organic cannabis cultivation located in an gro-industrial free trade zone. Onsite is a 32,000 square foot facility currently undergoing EU GMP certification as part of their long-term manufacturing contract signed with one of Canada's premier publicly traded cannabis licensed producer.
The project includes training and education, cannabis cultivation, testing and analytics, R&D laboratory, micro propagation centre, tissue culture, cloning, nursery, extraction laboratory, product manufacturing, packaging and labelling, shipping and transport.
This state of the art facility with 21st century technology is merged with ancient ancestral knowledge provided by 1600 micro-licensed cultivators part of a long-term partnership with CAUCANNABIS – the oldest most established co-op of indigenous cannabis growers in Colombia, seek to improve the quality of life for Colombian producers through education, research, and the recognition of a collective effort.
CAUCANNABIS further exemplifies NEWCANNA HUB's collective approach by leveraging the ancestral wisdom and knowledge of Colombia's indigenous communities. These indigenous people have many decades of experience cultivating ancient Colombian strains of cannabis for spiritual and medicinal use. Honouring these stewards of cannabis and helping them overcoming a history of challenges, not only preserves this ancestral knowledge base and work to date but, enables their rightful seat at the cannabis industry table. Across the board, this improves the scientific and genetic work in the NEWCANNA HUB network of research and development.
The industry integration of empowering these agricultural communities through education and opportunity ensures that best practices and regulatory standards are at play. Ultimately, we see this area of the hub creating successful outcomes for entire communities of people – improving their quality of life and securing the livelihoods of generations to come.
Another part of NEWCANNA HUB fosters the genetic and medical advancement of medicinal cannabis – gleaning insightful advancements surrounding the endocannabinoid system. This time in partnership with GH Medical, an initiative of the Strain Hunters Foundation and GHM Europe that provides thorough research of cannabinoids; their natural role in the human body and their potential to prevent and cure diseases. They provide forward scientific information about cannabinoids, their biochemical interactions in our bodies and how cannabinoids can be used to help combat disease.
The endocannabinoid system guards life's most critical functions
Dr Joost Heeroma, PhD Functional Genomics, MSc Neurobiology, MSc Medical Physiology, is the Director of Science (and biomedical research) at GH Medical. He is managing the GH Medical Chemical Analysis Facility, the Biomedical Research Laboratory and the Clinical Trials. Dr Heeroma's mission is to collect everything there is to know about cannabinoids; to explore their role in normal physiology and their prophylactic and therapeutic potential in disease treatment. As a general rule, life depends on a carefully maintained balance between order and chaos. The biological feedback mechanisms that maintain this 'homeostatic' balance form the central theme of his research. Now Dr Heeroma studies what is possibly the greatest group of feedback regulators of all: cannabinoids.
Cannabinoids take centre stage in some of the most critical cellular functions; the control of cell division, control of cellular energy supply, control of immunity and self-recognition, and control of neuronal network activity. As such, cannabinoids are perfect candidates to develop therapies for diseases such as cancer, Alzheimer's, epilepsy, depression, migraine, chronic pain, multiple sclerosis, arthritis, Crohn's disease, anorexia, obesity and many more; as noted in his 2016 GH Medical white paper titled, 'Therapeutic Cannabinoids.' It probably has not escaped anyone that cannabis is getting a lot of media attention lately. In the public eye, the image of cannabis is rapidly shifting from gateway drug to universal cure.
What people may have missed though, is why cannabis is suddenly receiving all this positive attention. The endocannabinoid system guards life's most critical functions. The reason for this (medical cannabis) revolution is a fairly recent discovery in biology: the endocannabinoid system. The endocannabinoid system is what separates us from amoebae.
The human body consists of hundreds of billions of cells. The fact that we are not just a big blob of cells, but precisely sculpted, functional human beings is due to the endocannabinoid system. This system governs life's most critical functions such as the control of cell division, metabolism, immune system and brain activity. Failure to control cell division may lead to cancer on the one hand and to degenerative diseases like Alzheimer's, Parkinson's or Huntington's on the other. Similarly, energy levels need to be tightly controlled. Failure to do so can lead to anorexia on the one hand and bulimia on the other. A strong connection between cannabis and feeding behaviour has always been suspected, but now science is uncovering the underlying mechanism. Being able to discriminate self from non-self is another crucial condition for life. Failure results in autoimmune disease like Crohn's (inflammatory bowel disease (IBD)), multiple sclerosis, psoriasis or debilitating inflammation.
Finally, intelligent life requires tight control of behaviour or brain activity. Failure to maintain this balance can manifest itself as epilepsy, autism, migraine, schizophrenia or depression. For this reason, cannabis use has often been associated with these diseases.
Only where cannabis was usually blamed for causing mental disorders, it is now increasingly recognised that many people are genetically predisposed to and might actually self-medicate to stave off these very disorders. Combined, a picture emerges where many seemingly distinct diseases share a common defect: a dysfunctional or overstressed endocannabinoid system. Since endocannabinoids are functionally very similar to plant cannabinoids, plant cannabinoids can be exploited to boost the endocannabinoid system and promote mental and physical balance. This is the key to the therapeutic potential of plant cannabinoids.
Dr Heeroma concludes that cannabinoids are revolutionary even from a biological perspective. The general evolutionary dogma in life is to be energy efficient, kill anything foreign to the body and maximise brain function and memory. Energy efficiency also causes genetic control over cell division to decline with age, causing cancer, Alzheimer's etc.
Their research shows that different cannabinoid receptors are differentially activated by different cannabinoids, at different levels. They also discovered that different receptors are relevant to different bodily functions. Thus, to combat cancer, an entirely different cocktail of cannabinoids would be required than (for instance) to treat epilepsy.
GH Medical has been granted access to Newcannas, world's largest, registered and licensed genetics portfolio of cannabis strains, including several unique landraces not previously described and potentially containing, yet undiscovered, cannabinoids. Joost aims to find these cannabinoids and test them, alone and in combination, for their physiological properties and to explore their full therapeutic potential.
Dr Heeroma is also in the board of directors of Cannabinoid Advice Netherlands, a society for the advancement of knowledge about the prophylactic and therapeutic use of cannabinoids. The Cannabinoid Advice Netherlands liaises with the Dutch government and commercial parties to promote responsible regulation of cannabinoid-based therapies.
Understanding the depth and scope of cannabinoid research up to this point, makes this next area of the NEWCANNA HUB think tank, incredibly relevant to the future of medical cannabis. Cannabics Pharmaceuticals is fostering next-level applications of cannabinoids into therapeutic cancer treatments through targeted, personalised methods. Their revolutionary work fuses technology and nature and moves beyond treatments that only alleviate symptoms – to actually killing cancer cells and fighting cancer itself. In an age of personalisation, the brilliant team at Cannabics Pharmaceuticals has effectively targeted cannabinoid-based therapeutic treatments for cancer and are working to scale out applications to market.
Addressing the market need for personalised, precise medicine and cannabinoid cased therapeutic cancer treatments
Cannabics Pharmaceuticals Inc. (CNBX) is a US public company that is developing a platform which leverages novel drug-screening tools and Artificial Intelligence to create predictive tools and cannabinoid-based therapies for cancer that are more precise to a patient's profile. By developing tools to assess effectiveness on a personalised basis, Cannabics is helping to move cannabinoids into the future of cancer therapy.
The company's R&D is based in Israel, where it is licensed by the Ministry of Health to conduct scientific and clinical research on cannabinoid formulations and Cancer. ThThe work of Co-Founder and CTO of Cannabics Pharmaceuticals Dr Eyal Ballan, Ph.D. in neurophysiology, brain waves and cortical connectivity in attention, combined with VP of R&D Dr Haleli Sharir, Ph.D.s in physiology and cell biology and their collaborating team of experts in Tel Aviv has resulted in groundbreaking research and findings detailed below:
Antitumour effect of cannabinoids;
The role of the endocannabinoid system;
Indications for medical cannabis;
Treatment regime; chemotherapy vs medical cannabis? and
Personalising cannabinoid treatment.
The use of medical cannabis is constantly increasing among cancer patients as part of their palliative care therapies. Cannabis is helpful in controlling the extreme nausea and vomiting often accompanying cancer chemotherapy. Medical cannabis is also helpful for cachexia and pain that is often associated with cancer. In fact, a clinical study which took place at the Rambam Medical Center in Haifa, Israel, and was completed in 2018, has shown that cannabis, delivered in the form of oil capsules, had a positive effect on inducing appetite, increasing weight and general quality of life (QoL) metrics.
More importantly, a growing body of evidence points to the antitumour effects of cannabinoids, the active ingredients in the plant cannabis. In fact, the first report depicting the antitumor effect of cannabis dates to the 1970s. Munson et al, have demonstrated that treatment with (delta 9)-THC attenuated tumour growth in lung adenocarcinoma both in vivo and in vitro. In recent years studies have also demonstrated the anti-tumour effect of whole plant extracts rather than synthetic cannabinoids. Cannabinoids have been reported to inhibit cancer via various mechanisms of action such as inhibition of cancer cell proliferation, invasion as well as induction of apoptosis. Nonetheless the potential use of cannabinoids for cancer therapy is controversially being discussed.
To add more density, the role of the endocannabinoid system, (ECS), should be considered. The endocannabinoid system represents a complex network of players, which includes cannabinoid receptors, endocannabinoid ligands as well as enzymatic machinery responsible for their biosynthesis and degradation. This network drives the endocannabinoid signalling pathway and is crucial for vital physiological and pathophysiological processes and therefore implicated in tumourigenesis. The components of the endocannabinoids system are known to induce antiproliferative, proapoptotic, antiangiogenic, anti-metastatic and anti-inflammatory effects depending on tumour type and specific setting. Accordingly, the use of endocannabinoids as anti-cancer therapeutics has been demonstrated, inhibiting tumour growth and progression and restoring homeostasis.
Although the clinical use of cannabinoids has been extensively documented in the palliative setting, clinical trials on their application as anti-cancer drugs are still ongoing.
Currently the traditional treatment, (i.e., chemotherapy and radiation), is the first line of defence. However, some patients choose to abandon this line of treatment, due to the side effects they are experiencing. It is reported that isolated compounds, which are then made or refined into synthetic drugs, are much more toxic than their plant sources. They produce effects of more rapid onset, greater intensity, and shorter duration. It is reported that they fail to reproduce the desirable effects of plants they come from. Chemotherapy is an example of the attempt to cure a disease by producing a condition in the body that does not allow the disease to live or thrive. Since cancer is a deadly disease people are willing to suffer from harsh side effects, however, there is no biological link between the potency of therapy and its toxicity.
However, chemotherapy is unnatural and highly poisonous, and therefore, harmful. Importantly, the interaction with standard chemotherapy and targeted therapies needs to be taken into account when exploring possible concurrent treatments, as they might interfere with the cytotoxic mechanisms in question.
Personalised medicine (PM) is a novel approach that proposes the customisation of therapy being tailored to the individual patient. There are over 200 different known cancers and the genetic divergence among humans makes it nearly impossible to find one remedy for a group of people. Personalised medicine means that 'one size fits all' is replaced with the 'right drug' for the right patient and at the right time.
Cannabics Pharmaceuticals was founded in 2014 with the intention of exploring the anti-tumour effects of the cannabis plant and the promise which it holds.
With a strong focus on delivering precise, accurate data, pertaining to patients' cannabinoid-based therapy regime, the accumulated data is designed to help physicians and patients make smarter, well-informed decisions regarding cannabinoid-based therapy.
Many physicians and patients today are facing a growing challenge, which is the lack of knowledge and clarity into the best way to tackle treatment regime decisions. Physicians and patients alike are often faced with a plethora of options and resort to trial and error techniques which take time and are not completely accurate.
Further, the company also looks at possibly combining chemotherapy alongside cannabinoid-based treatments in order to achieve the best possible therapy outcomes.
Newcanna futures
By providing solutions and support needed by their global partners, NEWCANNA HUB has become an integral resource for many best in class, complementary businesses globally. In a burgeoning industry, their focus remains fixed on NEWCANNA's commercial future with the ultimate goals being global expansion through collaboration, gaining market share and ensuring longevity.
NEWCANNA continues to be an industry asset as an inclusive, collaborative hub of leading cannabis companies with renowned professionals and unparalleled expertise. This collective hub remains active in the quest for innovative technologies, research and development, and ingestion and delivery methodologies – all driving meaningful results. NEWCANNA is the first of its kind; thrilled to provide this environment for all of its members and to improve quality of life overall.
Santiago Londono
Newcanna Hub
Info@Newcannahub.com
This article has also appeared in Health Europa Quarterly Issue 11, which is available to read now.