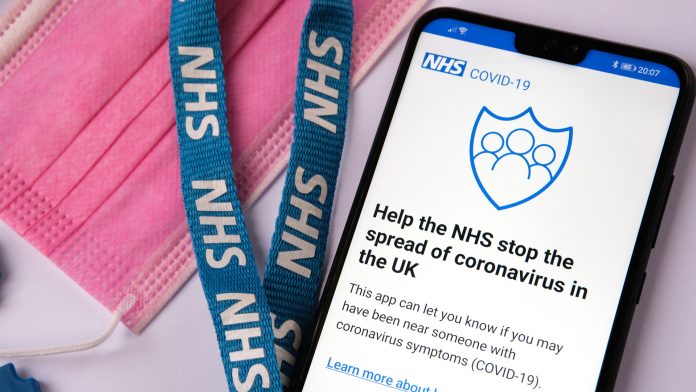 Since its inception in December 2018, it has been revealed that over 22 million people have used the revolutionary NHS App.
In its three-year existence, the NHS App, managed by NHS Digital, has become one of the most downloaded apps in the UK and the most downloaded free iPhone app this year. Currently, over 22 million people have signed up to the NHS App, with more than 18 million new registrations since the NHS COVID Pass was implemented on 17 May.
Impacts of NHS App
The NHS App enhances access to NHS services, enabling users to efficiently and securely utilise an array of digital health services, such as booking appointments, ordering repeat prescriptions, and accessing the NHS COVID Pass.
To date, a total of 10.4 million repeat prescriptions have been ordered, and 1.1 million GP appointments booked on the NHS App since its launch, saving considerable time for patients and clinicians. In the last six months alone, 641,000 GP appointments have been booked, and 6.2 million repeat prescriptions ordered.
Additionally, 316,000 people have utilised the NHS App to manage their organ donation decision, with over 170,000 registrations in the last six months. Registering a preference allows NHS specialist nurses to quickly determine what people want to happen with their organs and discuss their wishes with their families.
NHS COVID Pass
Since its implementation in May, over 140 million NHS COVID Passes have been generated through the NHS App and NHS website. The NHS COVID Pass is employed for sharing COVID-19 vaccination records and test results for travelling abroad or attending certain events and venues in the UK.
Since 15 December, to enter specific venues and events in England, people aged 18 and over are required to use their COVID Pass to display their vaccination status, results from a PCR or rapid lateral flow test within the last 48 hours, or exemption from vaccination.
Simon Bolton, Interim Chief Executive at NHS Digital, said: "The NHS App was one of the most downloaded apps this year, with more than 22 million people using it. The NHS App has played a central role in the fight against COVID-19, helping to enable international travel and access to major events. It has also changed the way millions of adults in England access healthcare services in the three years since its launch, with people using the NHS App to book GP appointments, order repeat prescriptions, access the NHS COVID Pass service and register organ donation decisions."
Minister for Innovation, Lord Kamall, said: "Technology has been a lifeline for so many during the pandemic and, crucially, it has helped us in our fight against COVID-19.
"Many of us are grateful for how communications technology allowed us to keep in touch with loved ones. In addition, better technology has also helped improve our system of healthcare by allowing clinicians to remotely monitor the health of patients, enabling people to order prescriptions online and to access their COVID-19 vaccine records, making events and travel safer.
"We are committed to continuing to build on the progress we've seen to transform the health and social care sector, and we must all continue to do our part to keep everyone safe – Get Boosted Now."
Matthew Gould, Chief Executive of NHSX, said: "We developed the NHS COVID Pass at extraordinary speed and have kept updating it to meet the changing needs of the country as we deal with the pandemic. It is now an important tool in keeping people safe in the face of the Omicron variant."
Recommended Related Articles