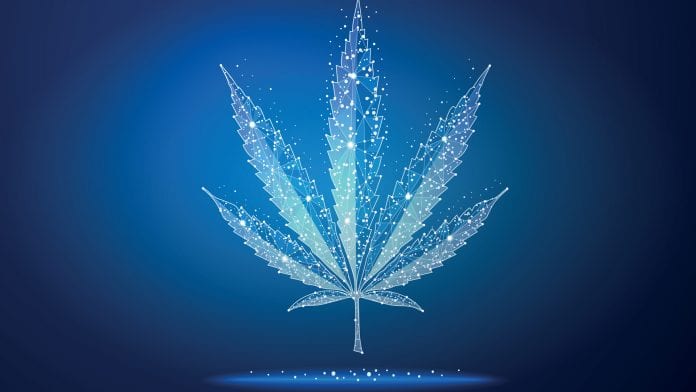 The newplatform, delivered by an NHS medtech solutions provider, aims to digitalise the cannabis industry to help ease patient access.
An NHS medical technology provider has teamed up with cannabis businesses to launch a medtech platform to help catalyse the digitalisation of the global medical cannabis industry and ease patient access to the medicine.
LYPHE Group, a European leader in medical cannabis solutions across distribution, clinics, dispensing and training, is entering into a joint venture with JAYEX Technology. JAYEX is a specialist in patient engagement software, supplying the UK NHS, Australian and New Zealand healthcare markets.
The new joint venture is deploying software solutions that will reduce patient friction found across the industry – including market leading applications for the optimal running of the industry in the UK and across multiple strategic territories around the world.
This is the first time an active NHS medical technology solution provider has teamed up with a medical cannabis business in order to deliver technology solutions that will fundamentally change the processes of medical cannabis fulfilment.
Easing patient access
LYPHE and JAYEX have established the joint venture after a lengthy period of patient and doctor research driven by a number of issues that have not yet been addressed following the rescheduling of cannabis in the UK in November 2018.
The processes for patients to be seen by a doctor and to obtain their medicine are antiquated and have been riddled with time delays and regulatory challenges since the rescheduling. The new company will quickly overcome these issues with new innovation based on tried and tested NHS protocols – effectively making sure that more patients can obtain their medical cannabis prescriptions with ease and without unnecessary challenges.
Dean Friday, CEO of LYPHE Group, said: "This is a huge milestone for our group and sets the bar for all cannabis technology providers globally. We have found in JAYEX a partner with the experience and rigour of producing medtech solutions for one of the world's most complicated health systems.
"Now we are working together to develop tools and applications that will transform the face of medical cannabis across private and public health markets. 2020 will go down as the year of medical cannabis innovation and we have a march on the global market."
Nick Fernando, CEO of JAYEX Healthcare Ltd, commented: "We have been monitoring the medical cannabis market for a while in both the UK and Australia in order to identify the best entry point into the market. Our ethos is always to command a market leading position and with LYPHE we have found the very best operators and experts in the space."
The new joint venture between LYPHE Group and JAYEX Technologies is based in the UK with outposts being established in other locations around the world.