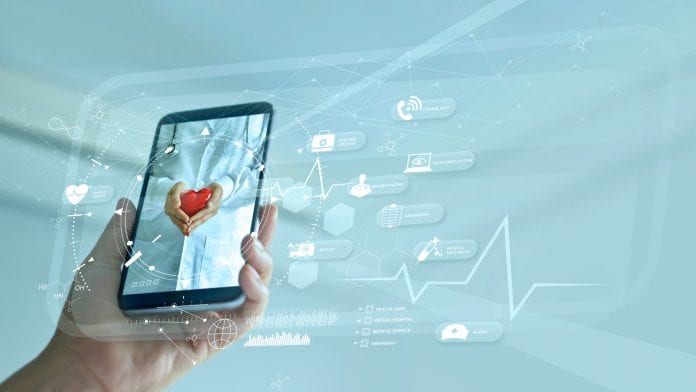 A new NHS partnership will see over 300,000 people receiving digital healthcare.
The partnership with Push Doctor, a leading digital healthcare company, will assist Hounslow GP Practices, supported by Hounslow and Richmond Community Healthcare (HRCH) NHS Trust, and will secure direct access to convenient digital NHS GP appointments for patients. It will also reduce workloads for GPs in 45 practices, allowing clinicians to better manage their time in the face of unprecedented demand.
The service will come as a benefit to the Hounslow area, which is forecast to be the second area to be hit by COVID-19 in London.
Access to healthcare
Up to 15% of adults have a life-limiting long-term illness in the area and faster access to healthcare will help patients with long-term health conditions to better manage their condition. Patients will be able to book remote appointments at any time of the day through their smartphone, helping to reduce the spread of COVID-19.
The service will also contribute to reducing disparities in healthcare by allowing patients access to clinicians in a number of different languages.
Wais Shaifta, Chief Executive, Push Doctor, said: "The breadth of this service will deliver a significant uplift in digital GP resource to over 300,000 patients across 45 practices in the Hounslow area. Not only does this mean better and more equal access to health support for those who need it, but it will remove non-essential footfall for GP practices, freeing up more time for GPs to see patients who really need face-to-face care.
"We're proud to have been chosen to be a true digital partner of Hounslow Practices and HRCH and are excited to supercharge what they've already been doing under the NHS banner. Beyond the use of video consultations during the pandemic, the benefits of digital are clear and must become a core part of the healthcare landscape in the future. We hope this is the start of a new delivery model that will set up a future digital NHS across the country."
Dr Akhil Mayor, PCN Deputy Clinical Director for Hounslow Health, said: "The impact of COVID-19 on our community has been heart-breaking. We are set for another tough year, but this patient-led service should give our community better, quicker access to GPs and other healthcare professionals. We hope this will be another step towards helping local people get the care they need.
"We've listened to our patients and they told us they would like us to use more technology to support them. Our decision to choose Push Doctor as our digital partner will allow us to rise to that challenge and make it easier to get the right care, in the right place, at the right time in Hounslow."
Push Doctor has also secured £13.7m through a Series C funding round to scale its digital services to support the NHS across the country.