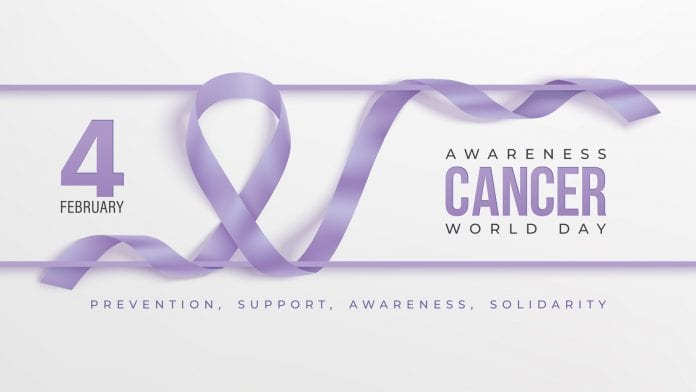 One week to go to World Cancer Day 2020, a global initiative to raise awareness and take action against cancer
The event, led by the Union for International Cancer Control (UICC), is a global initiative that aims to support the cancer community, to reduce the global cancer burden, to promote greater equity, and to ensure that cancer continues to be a priority in the world health and development agenda.
To mark the 20th anniversary of World Cancer Day, UICC will be releasing the results of an international public opinion survey on cancer. Conducted by Ipsos, the survey includes more than 15,000 participants across 20 countries in the first multi-country public survey on cancer perceptions in a decade.
The survey's results will form an up-to-date picture of the public's experiences, views, and behaviours around cancer and will highlight specific areas for action from individuals, governments and the wider healthcare community. The survey's results will be detailed in a report launched on World Cancer Day.
'I Am and I Will' is the theme ahead of World Cancer Day 2020, an empowering call for personal commitment to reduce the growing impact of cancer.
What to expect on World Cancer Day 2020?
Greater insight into global public perceptions of cancer, with expert analysis;
A call for renewed action to improve cancer awareness and practice cancer prevention aimed at individuals, governments and the wider global health community;
Opportunities for interviews with global cancer leaders from UICC as well as cancer organisations in the US, the UK, Australia, India, Kenya, Nigeria, Malaysia and South Africa;
Social media graphics and videos highlighting the survey findings;
Global landmarks including Niagara Falls, Geneva's Jet d'eau, Stockholm's Kaknäs TV Tower and Tokyo's Caretta Shiodome will be lit up with the orange and blue World Cancer Day colours.