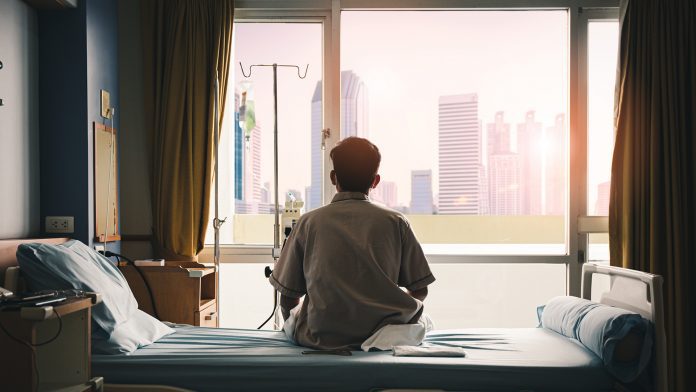 New research from the University of Birmingham has found that people with learning difficulties and/or autism face significant challenges upon leaving hospital care.
According to the new study, patients with learning difficulties and/or autism face several challenges when returning to their ordinary lives after long-term stays in hospital. Factors such as overly complicated treatment systems, lack of psychological support, and a culture of some patients being 'set up to fail' all contribute to challenges, say the researchers.
The researchers monitored 27 people with learning disabilities and/or autism living in 'long-stay' hospitals in England. They also examined the experiences of family members, hospital staff, commissioners, social workers, advocates, and social care providers.
The study, 'Why are we stuck in hospital?' Understanding delayed hospital discharges for people with learning disabilities and/or autistic people in long-stay hospitals in the UK' has been published in the journal Wiley. 
The team used observation, interviews and focus groups to identify the main issues experienced by patients who spent several years in long-stay hospitals. The study findings have been used to create new guidance and training resources for healthcare staff working in long-stay hospitals and in the community.
Thousands of people with learning difficulties are in long-term care
Currently, around 2000 people with learning disabilities and/or autistic people are living in long-term hospital care in the UK. Around 50% of these patients stay in care for over two years, and 250 patients have spent more than ten years in care.
"We've known about these issues for more than a decade, and yet progress has been painfully slow. One of the reasons for this is that we haven't done enough to listen to the experiences of people with learning difficulties and autistic people in hospitals, their families, and front-line staff. Without drawing on this lived experience and practice knowledge, we're unlikely to come up with solutions that actually work for people," said Jon Glasby, professor of Health and Social Care at the University of Birmingham.
What changes can be made?
The researchers have called for changes to the management and delivery of services specific to people with learning disabilities and improvements to the discharge processes. They also recommended increased coordination between social services and the NHS.
"Planning and advocating alongside people with learning difficulties and autistic people who find themselves in hospital, and working as part of a wider team to ensure these individuals move into their own homes, has given the team in Changing Our Lives a front-row seat in what we consider to be one of the biggest health and social care scandals of the two decades," said Jayne Leeson MBE, chief executive at Changing Our Lives commented:
"Most people want to come out of the hospital and to live an ordinary life – and this doesn't feel like much to ask. Although we look back with horror at the old asylums, future generations will look back at us and find the current situation barbaric. People's lives are on hold, and no one thinks this is good enough," concluded Professor Glasby.
Recommended Related Articles