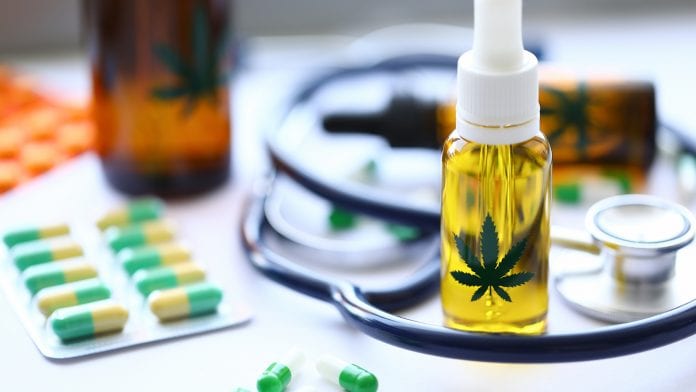 CBD is having prominent impact on global markets and regulation, as regulators move to use it as an alternative to traditionally prescribed medications.
Canada made headlines in 2018 after it became the second country in the world to completely legalise adult cannabis use. The country's Prime Minister Justin Trudeau was a strong advocate for legalisation and ultimately, the country decided to pass new legislation and initiate legal adult-use in late 2018. As more CBD clinical results come out, they are having an impact on regulation around cannabis.
However, despite Canada's legal market, the enormous US market continues to cast a cloud over its northern neighbour, even though the US has not yet moved to federally legalise cannabis. Instead, the US government has granted states the jurisdiction to legalise cannabis for either medical or recreational purposes.
CBD clinical results
As of June 2019, 33 states and the District of Columbia allowed the use of cannabis for medical applications. Moreover, 11 of those states, including the District of Columbia have legalised adult recreational use.
Overall, the US is the primary global market driver because of its early adoption, dating back to the late 1990s when states such as California, Oregon, Alaska, and Washington were the first to implement a medicinal cannabis programme.
However, the industry was completely reshaped when Colorado and Washington legalised recreational cannabis in 2014. However, despite Colorado and Washington's efforts, the topic of adult-use legalisation is still dubious among world political leaders. Nonetheless, a handful of countries have decided to legalise medical cannabis.
Specifically, most countries are using CBD-based products in their medical programmes. CBD or cannabidiol is a chemical compound found within the hemp plant, which falls under the cannabis family. Regulators are more inclined to approve CBD because it does not cause any dependency or stimulate psychotropic effects, unlike THC – more results from CBD studies are informing regulation in Canda.
The markets
As a result, CBD is having prominent impact on global markets – according to data compiled by MarketsandMarkets, the global cannabis market was valued at $10bn (~€8.95bn) in 2018. By 2023, the market is expected to reach $39.4bn while exhibiting a CAGR of 30.7% during the forecast period.
After the US passed the Farm Bill in 2018, hemp-derived CBD products became the craze among consumers. Promptly, many companies decided to launch hemp grow houses throughout the country. Notably, hemp can be used for multiple purposes, including industrial manufacturing applications.
However, hemp is primarily associated with CBD-based health and wellness products. Typically, the hemp plant contains less than 0.3% THC, which is not enough to cause psychoactive effects. On the other hand, THC-dominant strains can pack as much as 30% or higher THC levels.
According to Marijuana Break, in 2018, estimates indicated that the average THC levels in strains were approximately 15%. In comparison, one of the highest CBD plants is Cannatonic, a strain with up to 12% CBD. However, Marijuana Break noted that your chances of successfully growing a high-CBD plant from a Cannatonic seed are less than 75%.
Producing CBD
There is no way to produce more CBD content than the amount a plant genetically contains. Yet, cultivators can achieve high-CBD strains by selecting an ideal seed and treating it with optimal growing conditions.
Generally, factors such as warm soil temperature, warm air temperature, and lower levels of water can potentially allow plants to unlock its full CBD capability. Moreover, positive general care and harvesting at a specific time can also result in higher CBD levels.
The higher CBD content can then more effectively alleviate medical symptoms such as chronic pain and insomnia. Doctors throughout the US are beginning to prescribe patients with CBD to treat their ailments.