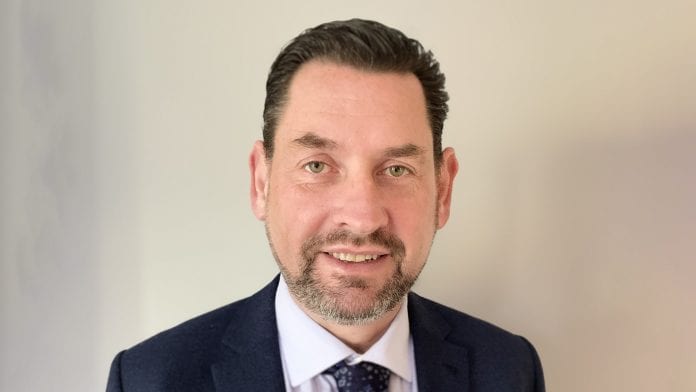 ASAP Innovations explains how the company has risen to the challenge of providing credible medical supplies throughout the COVID-19 pandemic.
PPE (Personal Protective Equipment), an acronym known only to medical workers prior to the COVID-19 outbreak. However, once the pandemic hit, its scarcity in hospitals, nursing homes, other medical facilities and eventually, to everyday people became a glaring public health issue. Businesses scrambled, people panicked, and governments began to put contingency plans in place, but whilst chaos consumed Europe, ASAP Innovations harnessed the turmoil, tightened their belts and started on what was going to be a year of highs and lows.
ASAP Innovations have over 30 years of experience in manufacturing disposable products and is present in over 80 countries worldwide. We have a commitment to hygiene control and quality assurance that is present throughout our gloves and face masks.
At the start of the pandemic, throughout 2020 and 2021 so far, we saw a dramatic demand for certified PPE from across the globe. With sales and shipping rates increasing we quickly realised, that for us, and the rest of the PPE industry, this brief history in time was going to be one of the biggest learning curves that we have been on to date.
As a result of the significantly increased demand for PPE due to the COVID-19 pandemic, it was soon becoming apparent that the industry was under threat from a worldwide shortage of nitrile – the material used for gloves that enables protection for longer periods of wear. The estimated presold quantity in Malaysia as of January 2021 was 160 billion gloves, this is the equivalent of 6.86 months of production capacity, leaving us a long lead time until year end.
But they were not the only issues. At the end of 2020, it was also revealed that the world's number one manufacturer of medical gloves had experienced a control movement restriction order in Malaysia which resulted in over half (55%) of its factories being shut. Furthermore, the world's third biggest supplier of medical gloves was forced to shut a quarter (25%) of its factories due to COVID-19 outbreaks among its staff.
As a result of these closures, the Klang Valley area in Malaysia, which is responsible for almost a third of the world's supply of medical gloves is now thought to be working at a 50% capacity. This did, and still does possess a very serious risk to medical glove supply over the coming months as manufacturers try to close the gap between supply and demand.
Throughout this pandemic, it has been imperative that purchasers understand where their supply is coming from and ensuring the manufacturers that we worked with had adequate measures in place to protect their factory workers from the spread of COVID-19 has been essential.
At the start of 2021, we also saw the introduction of the Medicines and Medical Devices Act which is a key piece of legislation that stipulates how the Medtech industry will be regulated in the UK following Brexit. It requires all medical devices placed on the Great British market to be registered with the MHRA. These new powers mean the MHRA can impose civil or criminal sanctions for breaches of the Act, or any secondary legislation to it, against corporations or individuals and company directors. For the PPE market, this ensures that all products are fit for purpose and is welcomed by the team.
However, whilst the PPE industry weathered the turbulent storm, this was our time as a company to demonstrate to our suppliers and customers that ASAP Innovations could take every hurdle that we came up against. We continued to provide highly regulated and certified products to EU standards, during an uncertain and challenging time for the global supply chain. Unlike a lot of the PPE on the market, all ASAP Innovations products are registered with the European Medical Device Directive (MDD).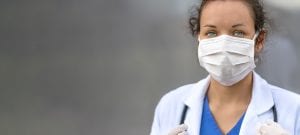 There was also a huge focus across the business to ensure that we continued to develop and harness the skills and talents of our teammates, with a view to placing people in roles that motivate them for success. Staff were empowered to make decisions and think of innovative solutions such as developing long term partnerships with reputed distributors and an e-commerce support program. Like many, the shift to a hybrid model of working, both office based and remote working, was adapted and because of its continued success is here to stay. Outsourcing of logistics was also introduced to our expert partners Network International Cargo to ensure that we could focus on what our specialism lies in, providing good quality, trusted and reliable sources of PPE.
Like most businesses, ASAP Innovations has adapted and transformed over the past 18 months. It has diversified its talent pool and is proud to have a workforce that is making a real difference to the PPE landscape as we know it. The business has been on a fast growth trajectory in recent years, with its CAGR up by 50% over five years, providing us with opportunities such as business expansion, customer base increase, long-term partnerships, and building our product lines. We also recognised that it was important for us to partner with Blue Chip healthcare providers, all of which add great value to the national health services and industrial supplies in Europe.
Ethical standards have also become an increasingly important topic especially within the business field, because of this ASAP Innovations have become actively involved with SMETA (Sedex Members Ethical Trade Audit) which is the most widely used ethical audit format in the world. It combines the best practices in the field of corporate social responsibility and because of this we are constantly monitoring our manufacturing environment and trying to improve. We also ensure that all of our operations and supply chains comply with the Modern Slavery Act 2015, and because of this our business decisions and operations are transparent.
Looking towards the end of 2021 and beyond, it is important to remember that whilst COVID-19 is far from over, the pressures and the panic that first set in have settled more into a routine. CSR and ethics are at the heart of what we do and always will be, we operate an ambitious CSR programme to support the community and the environment, and we will continue to build on this in the future. We are also actively investing and researching how we can bring new and sustainable biodegradable products to our innovation pipeline. While the materials required to make many medical-grade face masks and protective gloves originate from plastics, we want to make sure that we are sourcing our raw materials to support a greener environment and carbon offsetting.
As a business, we have paid close attention to our automation and supply chain and are working towards complete automation with the view to no human intervention throughout the entire process, from production, and auto packing systems, to automated warehousing.
Whilst serving the requirements of traditional PPE will always be at the heart of what we do, the company is responding to serve other industries with a pipeline of niche products, including chemotherapy gloves for the handling of chemotherapy drugs and chemical resistant gloves for use around hazardous chemicals. This is to ensure that we are catering for all industries that require specialist protective equipment.
The past 18 months have been exhausting, emotional and at times very testing, but at ASAP Innovations we have united and seen a seismic shift in our operations and business structure alike adapting to the increased supply and demand. This has been a time like no other, but the future is bright and one thing we know for sure is that we will always be a trusted and responsible business operating in the PPE sector.
If you are looking for certified protection for your functional and practical needs, choose ASAP Innovations, where transparency and legitimacy are the priority.
This article is from issue 18 of Health Europa. Click here to get your free subscription today.
Contributor Details