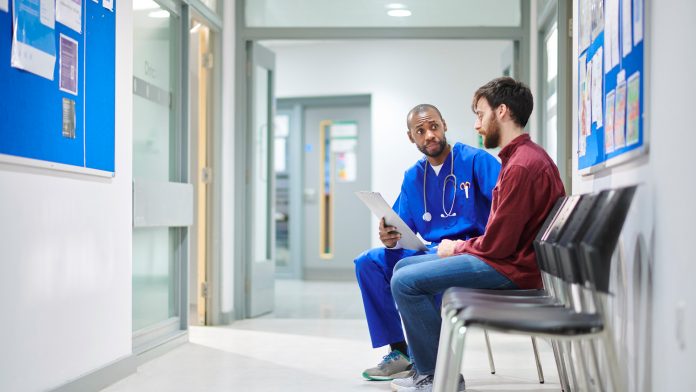 In 2021, a record number of mental health referrals were reported, amassing 4.3 million appointments.
The new research highlights the continued impact that the pandemic is having on the mental health of the public. The data sourced from NHS Digital was analysed by the Royal College of Psychiatrists and uncovered the distressing strain on the general public throughout the COVID-19 pandemic, with mental health referrals hitting record numbers throughout 2021.
Mental health referrals can be made by doctors or other healthcare professionals to allow affected individuals to gain access to the correct services for their needs. Services recommended during the mental health referral process includes support from your GP surgery, a local health centre, a specialist mental health clinic or a hospital. The treatment can be provided on a one-to-one basis or in a group setting with others suffering from similar problems.
Mental health referrals: an all-time high
A deeper dive into the new NHS Digital data found that there were 3.3 million mental health referrals for adults and 1.025 million referrals for under 18's in England between January to December 2021.
When the Omicron variant of COVID-19 arrived in December, a total number of one million people were receiving specialist mental health treatment for conditions including addiction, anxiety, depression, eating disorders and post-traumatic stress disorder.
The NHS worked hard in December 2021 to meet this unprecedented demand by delivering 1.8 million consultations in the mental health referral process:
424,963 children and young people (0 to 18 years) were in contact for a mental health referral to specialist services in December 2021 compared with 367,403 in December 2019, indicating a 15.7% increase.
642,303 adults (19 to 64 years) contacted mental health services in December 2021 compared with 612,222 in December 2019, highlighting a 4.9% increase.
1,834,137 mental health referral appointments were attended across mental health, learning disability and autism services compared with 1,599,584 in December 2019, showing a 14.7% increase.
Dr Adrian James, President of the Royal College of Psychiatrists, said: "As the pressure on services continues to ratchet up, the silence from government continues to be of grave concern for the College, the wider mental health workforce and, most importantly, our patients.
"The warning of the long tail of mental ill-health caused by the pandemic has not been heeded. Many thousands of people will be left waiting far too long for the treatment they need unless the government wakes up to the crisis that is engulfing the country."
"Staff is working flat-out to give their patients the support they need, but the lack of resources and lack of staff means it's becoming an impossible situation to manage.
"We don't need warm words or empty commitments. We need a fully-funded plan for mental health services, backed by a long-term workforce plan, as the country comes to terms with the biggest hit to its mental health in generations."
The Royal College of Psychiatrists is calling on the government to urgently publish a mental health recovery plan to reduce waiting times for services following mental health referrals. The most recent data on children and young people's eating disorders found record numbers are waiting for routine care and only 59% of those waiting for urgent care are seen within one week.
Hundreds of adults are also being sent far from home for treatment because of a lack of beds in their area, a practice that would be completely unacceptable in physical health services and must urgently be addressed in mental health.
New proposals for improved access to services
In February 2022, the NHS outlined a proposal for mental health access standards for patients as it faced record demands for services following the pandemic. In summary, the proposal included the following standards:
An urgent presentation to community-based mental health crisis services, patients should be seen within 24 hours of mental health referrals, or within four hours for those triaged as 'very urgent',
Adults and older adults accessing community-based services for non-urgent mental health care should start to receive help within four weeks of a mental health referral,
Children, young people and their families/carers presenting to community-based mental health services for non-urgent care should start to receive help within four weeks of mental health referrals – this may involve immediate advice, support or a brief intervention, help to access another more appropriate service, the start of a longer-term intervention or agreement about a patient care plan, or the start of a specialist assessment that may take longer.
Recommended Related Articles