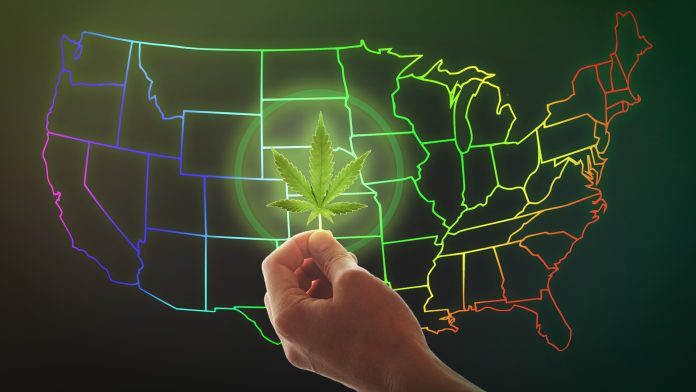 A new study in the US has revealed that legalising recreational cannabis has significantly reduced the use of prescription medications.
Performed by a team of researchers at Cornell University, the study highlighted that the dependence on costly prescription drugs from Medicaid programmes for a variety of conditions was alleviated in states where recreational cannabis use was permitted.
The research illuminated that when states legalise recreational cannabis use, the volume of prescriptions in the drug classes that correlate with the medical indications for pain, depression, anxiety, sleep, psychosis, and seizures decline considerably.
The study, titled 'Recreational Cannabis Legalisations Associated with Reductions in Prescription Drug Utilisations Among Medicaid Enrollees', was published in Health Economics. The investigation was led by Shyam Raman, a doctoral student at the Cornell Jeb E. Brooks School of Public Policy, and Indiana University doctoral student Ashley Bradford.
Decreasing the use of prescription drugs
The majority of cannabis research has primarily investigated the impact of medical cannabis on demand for prescription medications or how the legalisation of recreational use affected opioid demand. This novel study is among the first to analyse the impact of legal personal-use cannabis on an extensive range of prescription drugs.
Raman commented: "These results have important implications. The reductions in drug utilisation that we find could lead to significant cost savings for state Medicaid programs. The results also indicate an opportunity to reduce the harm that can come with the dangerous side effects associated with some prescription drugs."
The team based their investigation on an analysis of data obtained from the Centers for Medicare and Medicaid Services across all 50 states between 2011 and 2019. This period observed significant growth in the number of states legalising recreational cannabis use.
Currently, around 40 states have legalised medical cannabis that must be prescribed by a doctor, with nearly 20 states legalising personal-use cannabis for all adults, with more states expecting to follow this legislation. In those states, the team identified a substantial change in the demand for drugs used to treat sleep and anxiety disorders but no real impact on medicines employed to treat nausea.
Potential dangers of recreational cannabis
The researchers warned that using cannabis is not without its risks, as many previous studies have attributed it potentially triggering anxiety and psychosis disorders, such as schizophrenia. Moreover, patients who use cannabis to treat their medical conditions may be moving away from visiting their doctor, creating discontinuities in primary care.