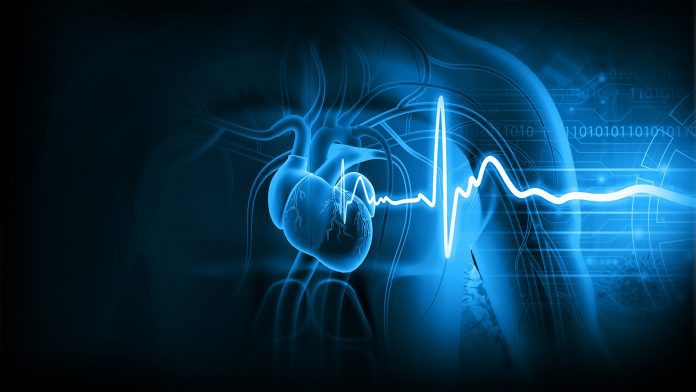 Researchers from the Universitat Politècnica de València (UPV) have discovered a new and improved method of diagnosing cardiac arrhythmia.
A standard electrocardiogram (ECG) has been the preferred method of diagnosing cardiac arrhythmia for almost 100 years. ECGs are effective in detecting pathologies but do not help doctors in providing the most appropriate treatment plan for each patient. They are also invasive and uncomfortable, often requiring surgery and the use of catheters.
Over recent years, a new technology called Electrocardiographic Imaging (ECGi) has come to prominence, allowing cardiac activity to be recorded non-invasively. However, ECGi requires a CT scan to be performed simultaneously, which means its use is limited to highly complex patients in leading health centres.
The UPV researchers collaborated with Corify Care to explore how ECGi could be used as a routine clinical tool. Their results have been published in the Journal of Electrocardiology.
Using ECGi without a scan
The researchers assessed the possibility of using ECGi without a CT or MRI scan to detect atrial fibrillation, the most common form of cardiac arrhythmia. Over 40 million people suffer from this form of cardiac arrhythmia worldwide.
The researchers then analysed surface signals from 25 patients with atrial fibrillation. They compared the effect of using ECGi with imaging techniques against their proposed ECGI, using an estimated cardiac geometry based on the anatomical characteristics of the patient's torso.
The results showed that the non-imaging ECGi worked as a robust technique for the non-invasive diagnosis of atrial fibrillation. The non-imaging ECGi was able to provide detailed information on the electrical activity of the heart in a more comprehensive way than traditional ECGs.
"This will help to detect and diagnose cardiac arrhythmias more accurately and to plan the treatment of cardiac arrhythmias in the operating surgery room more efficiently, as it provides precise information about the location and extent of the arrhythmias," explained Dr Maria Guillem, a researcher on the project.
A safer and cheaper method of diagnosing cardiac arrhythmia
As well as reducing patients' exposure to the ionising radiation that is emitted during CT scans, the new method also reduces time and cost. The researchers hope these qualities will allow cardiac arrhythmia diagnostics to become more universal and suitable for clinical practice. This technology, which was patented before the publication of the study, is currently under development and will soon be under the commercial management of Corify.
"The ability to obtain maps of the heart's electrical activity safely and within in a few minutes will allow progress, both in atrial fibrillation and in many other arrhythmias, increasing the accuracy of invasive procedures," concluded Andreu Climent, researcher of the study and CEO of Corify Care.
Recommended Related Articles