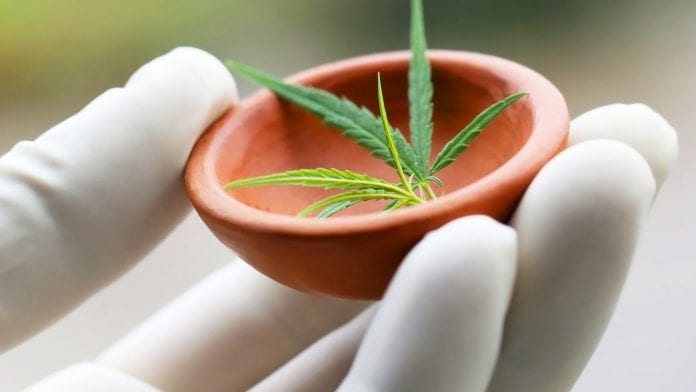 Over a dozen countries have legalised cannabis for medicinal purposes while others have decriminalised it, allowing for moderate personal consumption.
As more countries have legalised cannabis, the study of cannabis has become easier for scientists and researchers.
Overall, as consumption spreads, communities become more aware of the various strains of the cannabis plant and the differences between them. Hemp, for example, is most commonly known as the derivative of the cannabis plant, and is one of the two main components found within the cannabis family.
Compared to its counterpart, marijuana, the two are widely different in their biological makeup. Specifically, hemp's main active ingredient is CBD or cannabidiol, while marijuana's main compound is THC or tetrahydrocannabinol.
THC is known to cause cerebral-altering effects on consumers, which is why marijuana is highly potent and illegal in most regions around the world. On the other hand, the hemp plant contains very minimal traces of THC, and an abundance of CBD. Generally, hemp contains less than 0.3% levels of THC, which is not enough to cause psychoactive effects.
Nonetheless, CBD does provide therapeutic benefits, which many medical institutions have begun to leverage.
The study of cannabis
Researchers have conducted thousands of studies to understand the efficacy of CBD, however, most studies are on a small-scale.
As such, the US Food and Drug Administration has explicitly noted that clinical trials must have over thousands of test subjects and deliver overwhelming positive results in order for CBD to be approved.
Eventually, the FDA did pass Epidiolex, which is a CBD-based drug used to treat epilepsy. Moreover, other nations have approved the use of CBD to treat chronic conditions such as HIV/AIDS and multiple sclerosis. Now, the growing adoption of hemp-derived CBD products is ultimately driving the overall hemp industry as it continues to outpace the other segments.
Legalisation
The US is primarily limited to the CBD industry since other aspects of the cannabis plant are still federally illegal. On the other hand, Canada has zero restrictions because it completely legalised cannabis in late 2018, joining Uruguay as the only two nations in the world to do so.
Notably, during the first day of legalisation, many dispensaries and online platforms experienced shortages throughout the country due to the massive amount of consumers looking to purchase cannabis products. In efforts to provide consumers with convenience and comfort, some businesses even launched delivery options where consumers can order online and then have cannabis products delivered right to their doors.