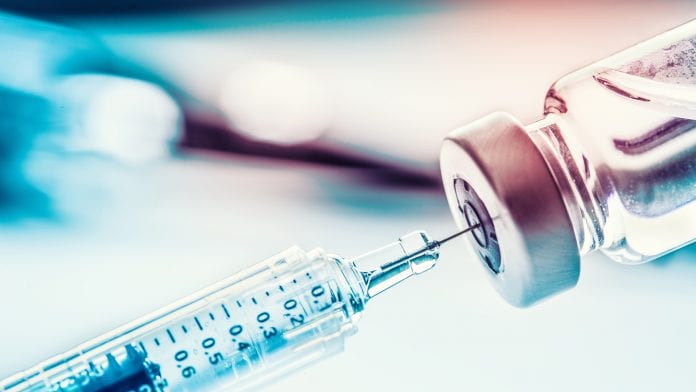 The Vaccine Development Department at Statens Serum Institut provides experience and expertise at each stage of the research and development process for biopharmaceutical vaccine candidates.
Vaccines have a major impact on citizens' health worldwide. Vaccination continues to be one of the most important tools in the prevention of life threatening established diseases such as tuberculosis and polio. Research and development of vaccine candidates protecting against emerging virus outbreaks such as Ebola or COVID-19 are central tools in the fight against these diseases, though vaccine development is often a time consuming process.
Furthermore, during the last decade, vaccination against HPV has resulted in a significant drop in the number of cervical cancer cases and related deaths.
Finding the vaccine candidate
Vaccine research and antigen discovery starts with animal models, where in vivo immune responses from various vaccines and antigens are evaluated against the disease of interest. Depending on the specific disease, it may be antibodies against the microorganism which are most important for protection and fighting an infection. For other diseases like tuberculosis, the cell mediated immune response plays a major role in providing adequate protection. The vaccine antigens can be proteins, peptides, split virus, inactivated virus, mRNA and more. New vaccines can further be formulated with adjuvants which boost and direct the immune response, in order to further optimise their efficacy.
A critical point in the development of a vaccine candidate is taking the vaccine into clinical testing. At the research stage where data from animal models convincingly show the vaccine leading to the desired immune response profile, the time has come to move the project to clinical evaluation of the immune responses and safety in humans.
Vaccine development
Vaccines for use in clinical trials must comply with the guidelines regarding quality, clinical evaluation and regional expectation, taking the clinical development stage into account. The vaccines must be manufactured and released under current Good Manufacturing Practice (cGMP) standards. This makes the transfer of product technology into GMP settings central to progression towards clinical evaluation. The efforts, time and resources expended in transferring research products and analytical methods to a cGMP produced vaccine comprise a significant task in a project.
The Vaccine Development Department at Statens Serum Institut (SSI), Copenhagen, Denmark, has the experience and expertise of successfully transferring research stage vaccines and antigens for diagnostic purposes into products for use in clinical trials, from Phase 1 to Phase 3. During the last 15 years the department has provided vaccines and diagnostic products for more than 30 clinical trials. Following successful clinical development, products have been divested to commercial partners, with technology transfer of the GMP processes and methods as well as clinical data.
Statens Serum Institut vaccine development
The GMP manufacturing facility in the Vaccine Development Department at SSI covers the capacity to GMP manufacture subunit antigens from suited expression systems like E. Coli and L. Lactis. The department takes a 'one-stop shop' approach, taking the candidate proteins via cloning into the GMP bacterial expression system, generating a master cell bank and then implementing fermentation and purification processes to produce the final drug substance.
The Vaccine Development Department formulates these manufactured drug substances into products for use in clinical testing, including vaccine formulation with SSI's own adjuvants or other commercially available adjuvants. The development includes a full cGMP analytical package to release the products for use in the clinic as well as the stability studies for the drug products according to ICH guidelines. The Biological Service Animal Facility at SSI supports the vaccine research and development, with several rodent animal models for both research and quality control analytical in vivo models.
With the knowledge that many of these vaccines are aimed for commercialisation if they are proven successful in the clinical studies, the cGMP methods and cGMP analyses can be digitally transferred from SSI to another production site or partner. To serve this purpose there is additional focus on applying commercially available production materials such as filters, columns and ingoing raw materials. The analytical method, including immune assays, are developed accordingly.
Co-ordination of clinical trials
The last steps towards establishing a base of clinical data are also co-ordinated in the Vaccine Development Department. These tasks include designing and co-ordinating toxicological studies for new vaccines, followed by design of the clinical trial in collaboration with the actual clinical test site. SSI has in many cases served as sponsor for these trials. The Vaccine Development Department also has the facilities to perform serology and biomarker analyses on clinical samples.
Collaboration models
The vaccine research and development projects undertaken in the Center for Vaccine Research during the last two decades have worked in a range of different collaboration models, ranging from projects supported by grants from the EU or the USA, to bilateral collaborations with private SMEs or academic institutions; as well as SSI's own vaccine development projects. The Center for Vaccine Research, which constitutes the Vaccine Development Department and the Department of Infectious Disease Immunology, therefore welcomes various models for a collaboration structure. SSI's one-stop shop approach is fully optimised to take promising vaccine candidates from early development or research stages through the development phase; and facilitate a fast process to obtain clinical data, which is the first important goal for most vaccine researchers and SMEs.
Lars Vibe Andreasen, PhD
Project Programme Manager
Center for Vaccine Research, Statens Serum Institut (SSI)
+45 3268 3268
+45 3268 8375
LVA@ssi.dk
This article is from issue 13 of Health Europa. Click here to get your free subscription today.