Paul Donoghue-Parker outlines how robotic process automation (RPA) and its supporting technologies could improve healthcare delivery and streamline vital systems.
Healthcare institutions, such as NHS Trusts, have gradually built layer-upon-layer of complex processes over several years. Repeated funding cuts, numbering in the billions of pounds, and rising unfilled vacancies in almost every profession have contributed to a shortfall in resources and talent. This has prevented an end to the sector's reliance on legacy equipment and systems.
While no department is immune from the negative implications of rigid processes, finance and procurement are two key areas where this is commonly the case. The number of invoices that need to be processed in an NHS institution can reach hundreds of thousands. However, leaders can be fearful of making wholesale changes to current processes that, if not implemented correctly, could hinder timely payments to contractors and suppliers. With many automation projects proving too daunting to complete unaided, what actions can healthcare staff take to ease these fears?
Eradicating mundane tasks and human error
Healthcare staff should first talk to IT professionals within the business to discover their challenges in moving to automation. It may be, for example, that legacy systems such as physical computers are being used to complete financial processes and may be better served by virtual servers.
A technology partner is then best placed to advise healthcare institutions on where automated solutions can be gradually implemented to improve productivity and efficiency across finance and procurement. Any solution will most likely involve robotic process automation as a baseline, which is ideally suited to eradicating repetitive rules-based responsibilities that quickly become boring for humans. RPA bots undertake tedious tasks such as Excel processing, completing online forms and sending emails quicker and more accurately than humans.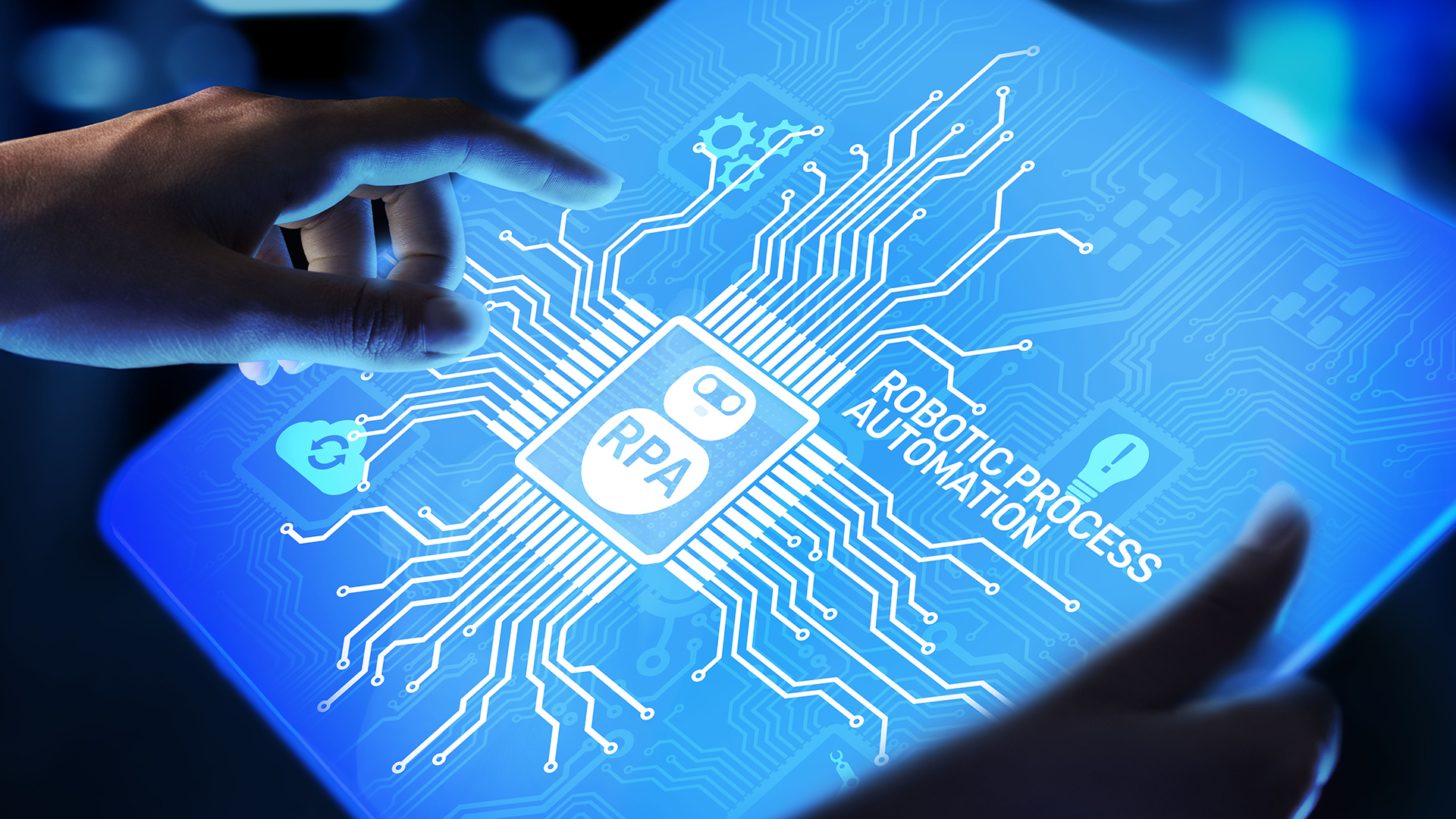 In applying this specifically to healthcare finance teams, robotic process automation can validate bank account details and calculate VAT percentages, therefore preventing the risk of human error and giving employees time to focus on personal development instead. Moving outside the finance department, RPA can also provide value in the wider healthcare setting.
For example, bots can review and compare the current hospital bed patient list with the daily community case visit list. When a match is found, the bot emails clinicians advising them the patient is in hospital and that they need to rearrange the visit. This means district nurses can avoid any wasted trips to a patient's residence. Another specific use case is the processing of vaccination consent forms for children. A bot can take care of adding the NHS number. This saves admin time that would otherwise be spent on manual searches.
Meeting supplier expectations with automation of invoices
Prompt and accurate payments to suppliers are critical due to their role in serving hospital buildings. Thousands of organisations provide a range of equipment to ensure effective services are delivered, from electronic patient records systems to stationery. When applying RPA to the specific challenges faced by NHS Trusts, automatic processing can cover the significant invoice volumes that need to be managed, which can be approximately 250,000 a year for some Trusts.
Robotic process automation can enable healthcare institutions to better meet obligations and maintain strong relationships via automatic invoice processing. It can also serve to achieve compliance with supplier regulations such as the Better Payment Practice Code, where 95% of invoices must be paid within 30 days.
Pushing RPA further
RPA is the technology that enables healthcare institutions to eradicate time-consuming manual tasks, meet supplier obligations and enable efficiency. It serves as the critical first stage of an automation project. However, organisations can push RPA further by combining the technology with other solutions, depending on the use case.
Take for example an organisation that needs to process multiple types of documents. Intelligent document processing (IDP) can be paired with RPA. This extracts relevant key information from credit notes and other types of invoice documents and feeds this back to RPA, which can then input the relevant information for payment to suppliers.
However, the potential for automation to make a tangible difference in the healthcare industry does not end with RPA and IDP. Machine learning (ML) can be utilised across a number of use cases, particularly in making accurate predictions of illnesses or diseases in patients. For example, this technology can analyse a comprehensive set of photos sent in by patients to check whether a patient has melanoma.
In a timeframe that would prove impossible for a human, ML checks a photo against an instance of a cancerous mole and a non-cancerous mole to decipher a diagnosis. This same technology could be used to check for other conditions in future, such as cardiovascular disease. ML can then feed the data back to the robotic process automation system. RPA can then either send this information to a GP for further action or even automatically book an appointment for the patient to discuss treatment with a medical professional.
Healthcare organisations such as NHS Trusts are likely to be receiving an influx of emails from patients, suppliers and other stakeholders on a constant basis. This is where natural language processing (NLP) comes in to analyse and understand the context of the email to then decide which department it should be sent on to. For example, if it is an invoice from a supplier, the email can be automatically sent to the finance team for actioning, or even to the bot that handles the processing of the invoice for payment.
Encouraging the next generation of IT talent
Layers of automation can enable healthcare institutions to transform their processes by not only removing mundane tasks but by delivering the right information to the right department and making accurate predictions to inform healthcare professionals. However, deployment can be an issue, particularly for public sector firms that may be battling a tech skills shortage. A study by Virgin Media O2 Business and Censuswide in 2022 found that 55% of both UK private and public sector workers report that their employer is experiencing a digital skills shortage.
Specifically in the NHS, a 2021 Coventry University study found that many workers across all levels lack basic digital skills, are resistant to change and are hesitant to adopt new technologies. To encourage that change, healthcare institutions can rely on the expertise of a specialist partner to help integrate a first iteration of robotic process automation to show the benefits to employees, while helping to build the skills of those looking to learn more. This democratisation of bot development can then allow trained staff to implement IDP, ML or NLP to further increase efficiency at the organisation.
It is then vital to keep the pipeline of talent running through the institution to enable more complex automation. NHS Trusts are taking steps to address this by employing university students with an IT background during their placement year to develop their skills for the future.
Streamlining processes at a suitable pace
In healthcare institutions where budgets are likely to be tight and technical skills are lacking, hesitancy to fully embrace automation is no doubt widespread. However, failing to take advantage of RPA and its supporting technologies such as IDP, ML and NLP can lead to organisations missing out on streamlined processes, happier employees and ultimately an improved service to patients.
By drawing on external expertise, institutions can leverage advice on where automation can be applied with the least disruption, before gradually spreading out these capabilities to other tasks. To ensure continuous innovation, this expertise can then empower employees to develop their own solutions in-house and devise bots to automate other processes.
This article is from issue 25 of Health Europa Quarterly. Click here to get your free subscription today.
Recommended Related Articles