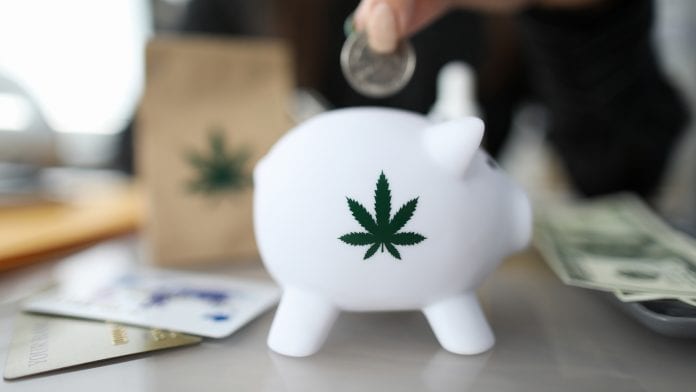 The Medical Cannabis Clinics has today launched a low cost patient access registry programme for up to 5,000 medical cannabis patients.
The Medical Cannabis Clinics' (TMMC) new patient access programme will collect real world data so that a body of evidence of quality-of-life and other patient related outcomes can be collected and provided to government groups and the NHS. The launch follows a recent policy change on medical cannabis import restrictions, which allows for the bulk supply of cannabis to be imported and held in the UK.
The programme will give further reassurance of safety and efficacy when patients use medical cannabis. Patients will finally see the speed of delivery and consistency of medicines, along with the realistic pricing that is to be expected, while recording critical data that will help secure an eventual NHS pathway for patients.
The TMCC Access programme will deliver:
A reliable and quicker route for patients to access their medicines;
Reduced clinician consultancy fees, and;
Standardised, low cost prescription plans.
Improving medical cannabis access in the UK
According to a recently published YouGov poll 1.4 million Britons are using cannabis to treat chronic health conditions, which demonstrates the extraordinary lengths patients are having to go to, when many of these patients should be receiving medical cannabis through the legal medical channels.
As part of the programmes, gathering of real-world data on patients will be anonymised, and there will be a focus on patients suffering with: spasticity, pain, anxiety, or with neurological conditions. Whether the patient is entitled to a prescription will be down to the discretion of the patient's clinician.
Speaking about the launch of the new patient access programme, Chief Medical Officer, Professor Mike Barnes said: "The TMCC Access Programme breaks down one of the biggest hurdles for patients in getting access to affordable, safe treatments prescribed to patients by experts in a clinical and legal setting.
"The collection of a body of data is of critical importance in building up the data points necessary to demonstrate the efficacy of medical cannabis for a multitude of conditions."

Hannah Deacon, mother of child epilepsy sufferer, Alfie Dingley, and long term patient advocate, said: "It's been a year since the rescheduling and I see first-hand that there remains a lot of families unnecessarily suffering.
"The recent change permitting bulk imports is an important step but there is still a long road ahead. This initiative by The Medical Cannabis Clinics will offer many patients a lifeline by making it substantially easier, quicker and vastly reducing the costs."
In order to be approved for the registry, patients can sign up now by visiting www.themedicalcannabisclinics.com.
Do you want the latest news and updates from Medical Cannabis Network? Click here for your free subscription, and stay connected with us here.