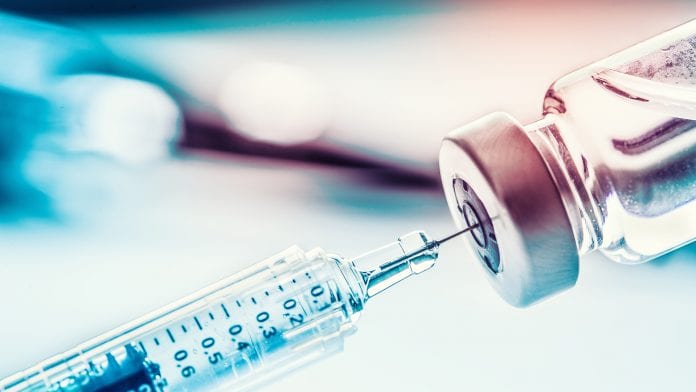 Magdalena Rodriguez de Azero, Executive Director Vaccines Europe, discusses issues around vaccine provision, including supply and increased demand, as well as vaccine hesitancy in the context of COVID-19.
Created in 1991, Vaccines Europe is the voice of the European vaccine industry, representing companies of all sizes from small and medium-sized enterprises to global innovative and research-based companies.
As Europe continues to experience the effects of the COVID-19 pandemic, the vaccine industry remains committed to global efforts to care for those affected, contain the outbreak, and develop resources to tackle future outbreaks. And yet, there are numerous challenges facing the industry – not only in terms of developing and distributing a COVID-19 vaccine, when one becomes available, but also in terms of ensuring the supply of other vaccines. This is particularly important as Europe moves into its traditional flu season and as many countries have begun to seriously consider a wider roll out of this vaccination in order to protect as many people as possible.
Health Europa Quarterly, in association with Active Citizenship Network (ACN), the EU branch of Cittadinanzattiva, has compiled a series of articles designed to gather the thoughts of multiple stakeholders on the topic of access to vaccinations and the surrounding issues.
As part of this series, Magdalena Rodriguez de Azero, Executive Director Vaccines Europe, discusses vaccine provision, including the issues of supply and increased demand, as well as vaccine hesitancy in the context of COVID-19.
Ensuring the supply of existing vaccines to the populations that need them is one of Vaccines Europe's priorities during the COVID-19 pandemic. How challenging has this been to achieve? With a rise in the demand for flu vaccines expected, will supply be able to meet demand?
The COVID-19 pandemic has demonstrated that the current European healthcare system does not have a resilient vaccine ecosystem in place. Indeed, we have seen some countries decide to suspend or limit vaccination services during the confinement period, along with the lack of a co-ordinated approach at the EU level. The school closures that were seen across Europe also saw school-based vaccination programmes being impacted by the lockdown measures, and data has been published for some countries, such as France, which shows that vaccination coverage has been much lower during the pandemic than compared to normal levels.
Regarding flu vaccines and a potential rise in demand, manufacturers have made all possible efforts to increase production levels. However, it needs to be understood that it is impossible for any manufacturer to simply produce millions of vaccines, of any kind, overnight. There are long lead production times, with manufacturers beginning the process for flu vaccines some 12 months before delivery is required. As such, they have been working towards delivering the number of vaccines ordered by Member States before the COVID-19 pandemic and while they can, and are, trying to ramp up production based on new demand from Member States, it is an almost impossible task for them to be able to do so at a significant level in these extremely short timeframes because raw materials should have been ordered in advance. It appears that in April and May 2020, and in some cases even later, some Member States realised that it might be wise to vaccinate more people against flu in the autumn, and so they increased their demand for flu vaccines.
Manufacturers have since done all they can to increase supply to meet this demand.
One way to help reach more people with the flu vaccine would be for Member States to extend the flu vaccination campaign duration. This would not only help to reach more people in a longer period of time – by vaccinating later in the season – but would also give the manufacturers the opportunity to produce more vaccines for this season.
One of the main lessons that has been learned from this situation is the importance of better, accurate forecasting and advanced planning by Member States. Governments need to discuss their plans with the manufacturers and also provide them with a warning way in advance should they consider changing their vaccination policies so that the latter have the opportunity to better plan the manufacturing due to the 12-18 months lead times.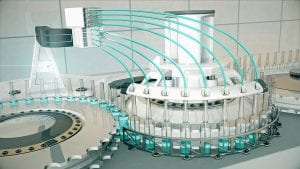 What are your thoughts on how/whether the 'European centralised mechanism for the purchase of vaccines' could be used to purchase both current vaccines – against influenza, if there is still time, and a pneumococcal vaccine (for which a strong increase in demand is expected) – as well as for a future COVID-19 vaccine?
This was indeed an issue that was raised by the European Commission during the midst of the COVID-19 pandemic when we voiced our concerns over how the demand for flu vaccines was being handled throughout Europe. However, because of the long lead times that we have already discussed, the idea of developing an EU-wide procurement approach to flu vaccines for this influenza season would not really solve the problem.
From the industry's point of view, joint procurement would be beneficial in the context of a COVID-19 vaccine and future pandemics, and this is also something that we at Vaccines Europe agree with. Yet, this should not be the case for routine vaccinations because here every Member State has its own national immunisation plan, its own target groups, and its own distribution process. In some circumstances, the vaccines can also differ from country to country. This all serves to make the landscape incredibly complicated.
It should also be understood that a joint procurement initiative at the scale of the whole EU could lead to supply issues, and also that some manufacturers, particularly the smaller ones, will be side-lined and potentially go out of business. Therefore, we believe that any procurement practice, whether jointly or individually by Member States, should foster fair competition, timely access, and reliable supply. Looking to simply reduce the cost of procurement is not the right answer; rather, the right value should be placed on the vaccine and on the complexity of the manufacturing process.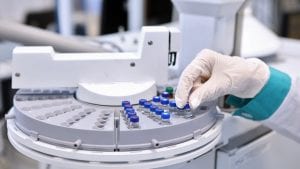 Is there a danger that existing vaccines – in terms of both their production and delivery – are being impacted by the focus being placed on COVID-19?
It is crucial for manufacturing companies to ensure that the coronavirus pandemic does not impact on their ability to develop and produce other vaccines. This means that industry needs to be creative. To achieve this, some companies are now entering into partnerships with vaccine contract manufacturing organisations (CMOs), which are able to take over some elements of the production process. These CMOS are used to working with the pharmaceutical industry in areas such as packaging etc. and can therefore facilitate the production of high-quality vaccines.
When manufacturers enter into such a partnership, they describe the role of the CMO in a regulatory dossier which is assessed by the authorities so as to ensure the quality of the product, which is always a priority for all vaccine manufacturers.
Similarly, is there a sense that the development of new vaccines against viruses other than coronavirus, in terms of R&D and clinical trials, is also being hindered?
Yes, this is certainly something we noticed during the confinement period. However, rather than this being a result of a change in emphasis on the part of industry, it is a result of the pandemic itself. That is, social distancing measures, for example, mean that clinical trials have stalled in some areas. Of course, an emphasis is now being placed on COVID-19, particularly in the network of research centres that are used by the manufacturers, and rightly so given the importance of tackling the coronavirus. And there is potential for this to lead to delays in research in other disease areas.
Given the lead times needed to manufacture vaccines, are the plans in some Member States to immunise more citizens against influenza by perhaps lowering the age range of the target group likely to be successful?
This is a difficult question because no Member State will be able to fully predict how many people will finally access the vaccine. We believe that for this season, where we are facing a second wave of COVID-19, European countries need to think about how to implement their immunisation campaigns, and this could be based on the approach that has taken pace in the southern hemisphere where the campaign was extended and continued late in the season.
In the effort to increase vaccination coverage, access needs to be expanded. This is a point that we make continuously, and it is important because flu vaccination coverage is still not reaching the WHO target of 75% (in the age group of 65+ and other at-risk groups) in the majority of EU countries. To achieve that, access needs to be expanded and all healthcare professionals need to be involved: not only GPs, but also pharmacists, nurses, and so on. In addition, there is also a need to invest more in healthcare infrastructures, as this will also help wider access to vaccination.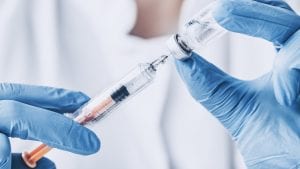 What lessons do you feel could be learned from the current pandemic? What would you like to see put into place to help counteract the impacts of any future pandemics – or, indeed, a second wave of COVID-19?
The first thing to learn from COVID-19, even if there is a certain element of controversy surrounding this, is the rediscovery of the value of vaccines. Vaccines are the most cost effective and successful public health intervention we have ever seen, but their value can sometimes be forgotten. Vaccines are perhaps a victim of their own success; almost no one can remember polio and the impact it had, and that is a result of vaccines; and the same is true of many other diseases. And because many of these diseases have been all-but eradicated, there is a sense that many people no longer see the value of vaccines because they don't see the effects taking place.
Linked to this is the fact that only, on average, 0.5% of total EU healthcare budgets is dedicated to immunisation programmes, and there is a clear need for this to be increased moving forwards in order to foster a well-balanced vaccine ecosystem.
How can the issue of vaccine hesitancy be addressed in order to ensure that as many people as possible are accessing the interventions available to them? Could the EU and/or Member States do more?
It is critical that citizens have confidence in the COVID-19 vaccines when they become available. We need to keep in mind the fact that rigorous safety tests will be conducted and that there is no compromise at all, either from the manufacturers or from the regulators when it comes to safety, quality, and efficacy. It will therefore be important for all healthcare professionals to be adequately trained and informed about this new vaccine so that they can communicate its value and benefit to patients.
It should also be ensured that there are no barriers in place in terms of accessibility, so that anyone in the recommended groups can be successfully vaccinated. This will involve the development of a comprehensive vaccination strategy so that the objectives and proposed actions are clear. It would perhaps be best for this to be developed at the EU level, so that when the vaccine becomes available every country will know which target groups are to first receive the vaccine and which groups will come next, and so on. It would help to manage citizens' expectations, informing them about when and why the vaccine will be made available to them. Finally, this would also tie into communications around the safety and efficacy of the vaccine, as a joint EU vaccination strategy will help in combatting the expected hesitancy.
This interview is part of an EU initiative focused on vaccination ideated by Cittadinanzattiva /Active Citizenship Network and realised in partnership with Health Europa Quarterly.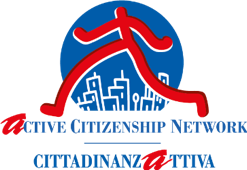 Magdalena Rodriguez de Azero
Executive Director
Vaccines Europe
+32 (2)626 25 43
magdalena.deazero@vaccineseurope.eu
Tweet @VaccinesEurope
www.vaccineseurope.eu/
This article is from issue 15 of Health Europa. Click here to get your free subscription today.