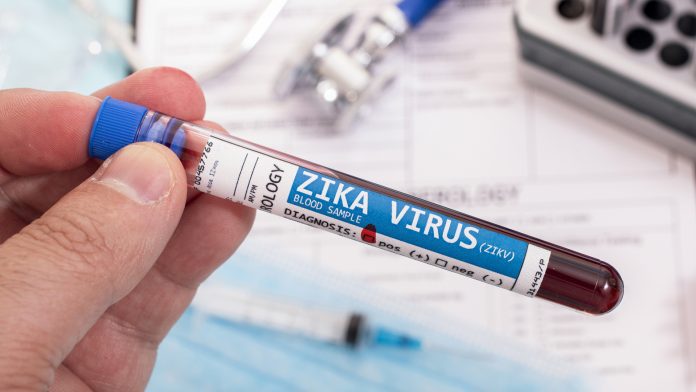 Scientists in Nottingham have been awarded £462,462 for the development of a Zika virus vaccine from UK Aid funding for research into vaccines for deadly diseases.
Zika virus disease is mainly spread by mosquitos and for most people, it's a mild infection and not harmful. However, there is a serious risk to pregnant women and their unborn children, with evidence finding it can cause birth defects. Zika does not naturally occur in the UK but has been found in many places around the globe, including the Pacific region, Africa, and the Caribbean. A Zika virus vaccine would support mitigating transmission and offer robust protection.
The project being led by The University of Nottingham is one of 22 to have been selected by the Department of Health and Social Care's (DHSC) UK Vaccine Network (UKVN) and to be delivered by Innovate UK. The UK Vaccine Network was established to address market failure in the development of vaccines and vaccine technologies. It funds vaccine research to help combat infectious diseases that have epidemic potential in low and middle-income countries.
Zika virus vaccine
The research is being led by Dr James Dixon from the University of Nottingham's School of Pharmacy and Biodiscovery Institute (BDI) with Professor Janet Daly, Professor of Viral Zoonoses and Deputy Director of the Wolfson Centre for Global Virus Research. It will focus primarily on a new DNA Zika virus vaccine platform to induce safe and protective immunity.
The work will also involve scientists at Nottingham Trent University's John van Geest Cancer Research Centre.
"Our vision is to produce an effective, safe, single-dose prophylactic vaccine platform for Zika using our peptide-based delivery system, which is applicable to any emergent virus," commented Dr James Dixon, School of Pharmacy and Biodiscovery Institute (BDI)
He added: "This project builds on our previous experience in developing a DNA vaccine for COVID-19 with Innovate UK funding."
Professor Daly said: "We are pleased to also be collaborating with Professor Luís CS Ferreira and colleagues at the University of Sao Paulo's Vaccine Development Laboratory in Brazil on this project. Despite all the success with SARS-CoV-2, vaccines are not yet available for Zika as immune responses to closely-related viruses such as dengue make designing effective and safe strategies problematic."
Screening the new vaccine
Scientists in Nottingham Trent University's John van Geest Cancer Research Centre will drive the screening process for the new Zika virus vaccine to understand its capacity to trigger immune responses.
Graham Pockley, Professor of Immunobiology in Nottingham Trent University's John van Geest Cancer Research Centre, said: "We will provide our specialist facilities and expertise to support the University of Nottingham in this crucial work to develop a vaccine for Zika virus, for which there are currently no treatments. It is especially exciting to be supporting a project which has the potential to deliver significant benefits to people in low and middle-income countries."
Recommended Related Articles