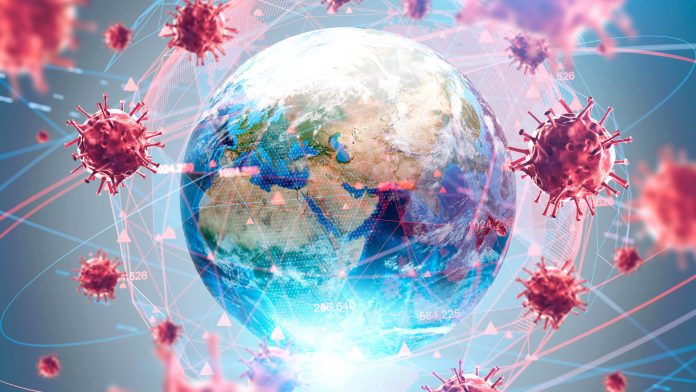 The UK and Argentina have revealed a groundbreaking resolution at the World Health Assembly (WHA) to ensure more robust pandemic preparedness globally, especially in developing countries.
The resolution will benefit millions of people worldwide, enabling them to be better equipped to deal with the potential threats of future pandemics. The resolution will support developing countries in increasing their capacity to run their own clinical trials so that they can test novel drugs, vaccines, and other treatments that will benefit their populations and empower them to respond to pandemics more rapidly.
In addition to advancing pandemic preparedness in these countries, the new initiative will also help nations combat existing healthcare problems, such as tuberculosis, diabetes, and mental health issues.
It will also facilitate close collaboration between researchers on clinical trials across the world to mitigate research waste and increase transparency, meaning that study results will be readily shared between countries.
Sajid Javid, the UK Secretary of State for Health and Social Care, commented: "We saw from COVID-19 how important it is for countries to share information quickly, and this resolution represents another landmark moment in the world's journey to pandemic preparedness.
"Clinical trials are vital for testing and producing lifesaving drugs and vaccines, and this resolution led by the UK and Argentina will make it much easier for developing countries to run their own trials – protecting them and others from another pandemic."
Lessons learned from COVID-19
The COVID-19 pandemic caused unprecedented global devastation, claiming more than six million lives worldwide and highlighting the extent of health disparities, with some countries being affected more intensely than others.
Whereas some nations pioneered lifesaving vaccines and experienced an abundance of lifesaving testing and infection control technologies, other countries lacked these essential tools and therefore were hit much harder by the pandemic.
To avoid such catastrophe in the future, pandemic preparedness is at the forefront of global health, ensuring that if future pandemics occur, research, testing, and treatments are accessible to all countries around the world to avoid such dreadful outcomes.
What will the resolution entail?
The aim of the resolution is to optimise clinical trials of all health interventions, such as drugs, vaccines, diagnostics, surgical procedures, and behavioural interventions. It has also set a target of developing novel diagnostics, therapeutics, and vaccines within 100 days of a new pandemic threat emerging.
It also urges research funders to invest in developing countries to address health issues that disproportionately impact them and promotes international collaboration between nations to assess drugs and vaccines in any future pandemic rapidly.
In a speech on Monday, Sajid Javid called for Taiwan to be provided observer status at the World Health Assembly, giving them access to critical technical meetings that would help them prepare for future pandemics. The resolution is the latest UK-led mission to make the world primed for another global health crisis and follows the signing of the Pact for Pandemic Preparedness.