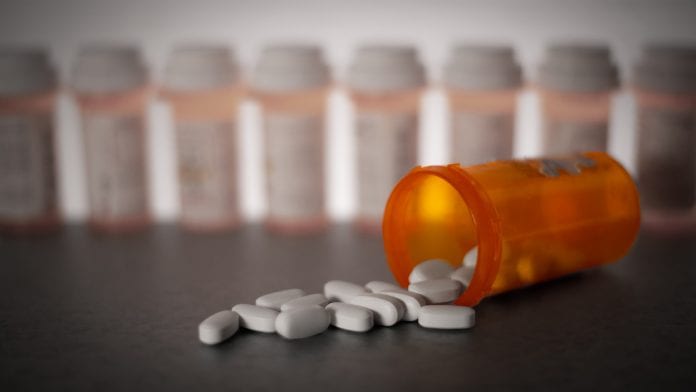 The UK government has responded to the Advisory Council on the Misuse of Drugs (ACMD) report on the misuse of fentanyl to confirm it will be taking forward the report's recommendations in a bid to prevent unnecessary drug related deaths.
In January 2020, the ACMD published a report on the misuse of fentanyl and fentanyl analogues following concerns regarding increased rates of drug-related deaths in the UK and the increase of these substances entering European markets. The report highlighted that the number of registered deaths related to fentanyl and its variants has been increasing over the past ten years.
The powerful, synthetic opiate painkiller is 100 times stronger than heroin, making it a high-risk drug that can lead to addiction and fatal overdoses. In recent years, fentanyl and its analogues have been appearing in adulterated black market drugs such as heroin and cocaine after becoming more easily accessible through prescriptions or the dark web. A recent qualitative study of the 'Misuse and Diversion of Prescription Only and Over-the-Counter Medication' carried out by the Welsh Government and the University of South Wales has shown that non-medical prescription drug use now exceeds the use of most illicit drugs in some countries, with approximately 2.2 million people in England and Wales reporting that they had used prescription painkillers that had not been prescribed to them in the last year. It also highlights increases in drug-related deaths that have occurred in relation to prescription opioids, benzodiazepines, antidepressants, and gabapentinoids in England and Wales.
America and Canada has seen an epidemic of synthetic opiate-related deaths since 2013, with around 70,000 people dying from drug overdoses in 2018, two out of three of which were related to synthetic opioids like fentanyl.
The ACMD's Novel Psychoactive Substances (NPS) Committee made eight recommendations in the report to help combat the health risks from fentanyl and fentanyl analogues that are posed to people in the UK, which the Government has now responded to.
Reducing fentanyl diversion and supply
The Government worked with other departments and agencies and collated independent responses to the recommendations from the Scottish Government, the Welsh Government, and Northern Ireland Assembly.
All agreed to the commissioning of further research to study the diversion and non-medical use of strong opioids, however, the Scottish Government highlighted that this research should be 'weighed against other issues that are of significant concern in Scotland that would also be a priority for additional research, for example, the use of benzodiazepines.'
The Government agreed that a full review of international drug strategy approaches to fentanyl markets should be carried out. However, it noted that this would be something that should be undertaken by the Home Office, and that the Home Office will liaise with Border Force and the National Crime Agency regarding this.
To help tackle the issue, the Government will now discuss the issue of fentanyl supply with international partners, and will prepare a report from the findings which will be shared with the ACMD by June next year following the UN Commission on Narcotic Drugs meeting in April.
Training health professionals
One recommendation in the report was to 'ensure that health professionals are trained in the appropriate therapeutic use of strong opioids, as described in the 'Opioids Aware' resource and the forthcoming NICE guidance on management of chronic pain.'
In its response, the Government concluded that the medical training curricula are set by the Royal Colleges or faculties in line with General Medical Council standards rather than by central government and its agencies, but that safe prescribing is already a core element of healthcare professional training, and Health Education England (HEE) works to promote the latest guidance and best practice to trainees and medical professionals through its e-Learning for healthcare programme. It also highlighted the 'Opioids Aware' resource, which is currently only used on a voluntary basis by pain medicine specialists.
It notes: '[The Department of Health and Social Care] DHSC is supportive of Faculties and Royal Colleges considering including this resource as part of the generic training of all healthcare workers involved in opioid prescribing. NICE's guidance on chronic pain management is expected in January 2021, following consultation.'
The Scottish Government highlighted that it has published guidelines on "Quality Prescribing for Chronic Pain" in 2018 and will be publishing guidance on "Opioid Prescribing for Chronic Pain" in the near future. The Northern Irish Government responded to say it has planned changes to the Northern Ireland Pain Formulary.
Determining the role fentanyl plays in drug overdoses
A 2019 report from Public Health England showed that prescribing rates for opioid pain medicines and gabapentinoids had a strong association with deprivation, being higher in areas of greater deprivation, and was more common for women and older adults. The ACMD report in January highlighted that despite the availability of published and unpublished data, 'there remains uncertainty about precisely how many deaths are associated with fentanyls in the UK, because it is not always clear from the toxicology report whether fentanyl (or its analogues) were tested for'.
The report recommended that toxicology analysis of samples of all deaths related to drug poisoning should include analysis for fentanyl and fentanyl analogues, and that toxicology reports from all deaths related to drug poisoning should include a clear statement as to whether fentanyl and/or its analogues were included in the testing in order to enable meaningful monitoring of trends in fentanyl-associated deaths.
Central government agreed to the recommendation and noted that it was, with PHE, exploring possible approaches to improve the screening for fentanyls in suspected overdose deaths with the goal of this becoming routine practice, and that 'the matter has also been discussed with the Chief Coroner's Office, with a remit covering England and Wales.'
The Scottish Government was largely inline with the regulations but pointed out that there is a strong argument that toxicology reports should not be the only vehicle for testing, and that 'testing drugs themselves instead of testing blood as a part of toxicology would be easier and would offer higher concentrations. The testing of drugs would allow concerns to be identified and alerts raised at a much earlier stage before any deaths occur.' It noted that work is already beginning in Scotland to introduce drug checking facilities as part of harm reduction activities, approved by the Drug Death Taskforce.
It was also put forward as a recommendation that research should be commissioned to monitor the local and national prevalence of fentanyl and fentanyl analogues in drug seizures and non-fatal episodes of heroin toxicity requiring hospital treatment.
The response stated: 'The Home Office will consider methods such as intelligence led targeting of packages (using UK Border Force expertise) to determine if this could enable the interception of a higher percentage of threat compounds through mini-operations that focus on the origin of packages and other intelligence methods. Detailed chemical analysis of these samples could enable batch matching and source attribution studies. Previous FEWS collection plans largely focused on NPS only and therefore, this approach should lead to an increased number of samples and improved intelligence to identify manufacturers and traffickers.
'The fentanyl element of the FEWS work will inform further consideration about expanding funding to increase capacity to analyse unadopted samples of fentanyl and fentanyl analogues. The government will write to the ACMD about these findings, with the intention of doing so by June 2021.'
Early warning systems and border seizures
The January report highlighted that Canada, which has seen a huge spike in fentanyl-related deaths, has adopted a host of actions in response to the opioid crisis, including decreasing supply through supporting law enforcement with drug seizures, the dismantlement of illegal drug operations, and working with private sector partners to address the laundering of the proceeds of fentanyl trafficking.
It recommends that the UK adopt a similar approach through making increased funding available to the Defence, Science and Technology Laboratory Forensic Early Warning System (DSTL FEWS) programme to increase capacity to analyse un-adopted police and border force seizures, along with the implementation of an early warning system which has access to up to date consolidated UK-wide drug misuse data sets.
This recommendation is being adequately covered by activity DHSC conducts through PHE, the UK Government said in its response to the recommendation, including the International Focal Point on Drugs function for reporting to international agencies and the secretariat function for the Drug Harms Assessment and Response Team (DHART).
The Scottish Government also accepted the recommendation and highlighted that it 'already works closely with counterparts in the Focal Point team at PHE, as well as feeding into the DHART. Work is also underway in Scotland, through the Drug Death Taskforce and its Public Health Surveillance sub-group, to improve the monitoring of relevant data and trends and to ensure that an efficient and effective warning system is in place.'
To see the full recommendations and responses click here.
By Stephanie Price
Recommended Related Articles