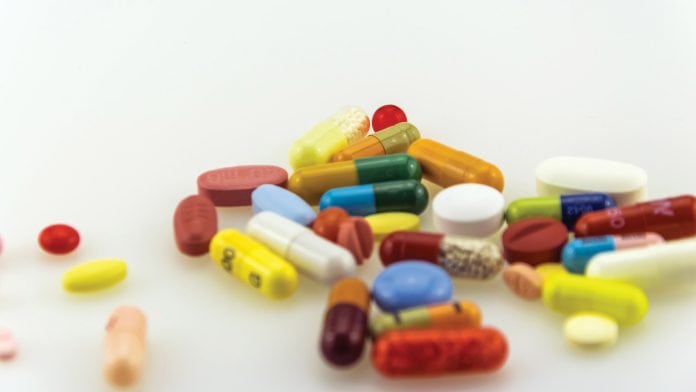 As the UK readies itself to leave the EU, the Pharmaceutical Information and Pharmacovigilance Association's Sarah Hall considers the potential impact of Brexit on the UK pharmacovigilance landscape.
On 23 June 2016, the UK public voted to leave the European Union (EU) by a small majority and, on 29 March 2017, the UK government triggered Article 50, which indicated its intention to leave the EU on 29 March 2019. The UK leaving the EU is referred to as Brexit and this article provides some current thoughts on the potential impact of Brexit on UK pharmacovigilance (PV).
Negotiations of the UK terms for leaving the EU
Leaving the EU is proving to be quite complicated. The first wave of Brexit negotiations between the EU and the European Commission concluded at the end of 2017. A draft withdrawal agreement confirming a transition period to end on 31 December 2020 was published on 19 March this year.1 The transition phase is considered 'business as usual' so long as the UK doesn't end up with a 'no deal' Brexit.
In July 2017, the UK Government gave a clear, public statement of its desire to retain a close working partnership in respect of medicines regulation after the UK leaves the EU, in the interests of public health and safety.2 Three principles underpin the development of a post-Brexit regulatory system for medicines and devices:
Patients should not be disadvantaged
Innovators should be able to access the UK market as quickly and simply as possible
The UK regulatory authority, the Medicines and Healthcare Products Regulatory Agency (MHRA), will continue to play a leading role in both Europe and the world in promoting public health.
18 months after Article 50 was triggered, we still don't have clarity on what the UK exiting the EU means. On 23 August 2018 the UK Government published guidance for business and citizens on how to prepare for exiting the EU if there's no deal.3 The UK Government stresses that this does not reflect an increased likelihood of a 'no deal' outcome, but they want to ensure everyone is prepared.
UK pharmacovigilance pre-Brexit
The MHRA has been a strong voice in European and global pharmacovigilance for many years since its expertise is recognised globally. It may be because of the MHRA's expertise that the European Medicines Agency (EMA) decided to set up in London when it was founded in 1995. The MHRA was instrumental in the development of the current EU pharmacovigilance system, and the first Pharmacovigilance Risk Assessment Committee (PRAC) chair, Dr June Raine, is the MHRA director of vigilance and risk management of medicines.
Currently, the MHRA takes quite a large proportion of the EU workload. Over the years, the MHRA has provided guidance and support to many other Member States and led the Strengthening Collaborations for Operating Pharmacovigilance in Europe (SCOPE) Joint Action group.4
PV is one area where it is acknowledged that a post-Brexit relationship with the EU is particularly important. After Brexit, the MHRA may not be part of the PRAC or have access to EU systems, such as EudraVigilance. However, the Member States acknowledge that they already have relationships with non-EU countries and the UK comes from a situation of strength. PV has been standardised within the EU relatively recently, so the MHRA has the expertise required if the UK ends up with a 'no deal' Brexit.
MHRA Brexit preparations
The MHRA has a Brexit taskforce that has been and continues to take the time to look in detail at all areas of pharmaceutical legislation and take into account the needs of all stakeholders. It wants to avoid any unnecessary complexity in future UK-specific requirements, for example by following existing processes. However, Brexit is an opportunity for the MHRA to remove any unnecessary 'red tape'. This may mean that post-Brexit UK pharmacovigilance processes will be simpler than EU PV processes. The Brexit section of the MHRA website is titled 'Making a success of Brexit', and it has made it clear it is looking for the best options and opportunities available for the safe and effective regulation of medicines and devices in the UK post-Brexit.3
So what do we know so far and what is the MHRA guidance?
The existing EU rules will be converted into UK pharmacovigilance law at the moment of exit, with changes where necessary to make sure the rules work in the UK. The current PV legislation would remain in UK law as 'secondary legislation' and would be transferred into 'primary legislation' at a later date.5 This essentially means that UK pharmacovigilance requirements would mirror EU requirements on Day 1 so PV will continue as normal in the UK as if it were still an EU Member State, at least initially.
EU QPPV versus UK QPPV
Arguably the biggest post-Brexit change for PV is who will have legal PV responsibility in the UK. During the transition period, the MHRA will continue to be treated as a Member State. This probably means that, for companies with a UK-based EU qualified person for pharmacovigilance (EU QPPV), the EU QPPV can remain in the UK during the transition per­iod, but clarification, from the EU, is awaited.
Currently, the MHRA doesn't require an individual responsible for PV in the UK since that role is covered by the EU QPPV. After Brexit, a UK QPPV will be a legal requirement. It will be possible for the EU QPPV to take on responsibility for UK marketing authorisations (MAs) until the UK QPPV can be established. MA holders (MAHs) that don't currently have any presence in the UK will have until the end of 2020 to establish a UK QPPV in the UK.
The deputy EU QPPV role isn't defined in EU legislation. As a result, many companies were wondering whether UK-based EU QPPVs could have a joint role of both UK QPPV and deputy EU QPPV. In June, the EMA clarified its position and stated that deputy EU QPPVs must be established and perform their tasks in the Union (EEA).6 For many PV professionals the UK QPPV role will be a development opportunity. For those who hold EU QPPV roles and intend to remain in the UK, this change may mean a reduction in their job responsibility, although some companies have already started changing job roles, presumably to help them retain well-respected PV staff and enable them to continue to share their expertise.
What about other aspects of UK pharmacovigilance post-Brexit, and what changes are we already seeing?
The MHRA will only be invited to EMA meetings and working groups where there is a UK interest (although the MHRA says this will be most of them). However, they will not be able to vote. They also won't be able to be rapporteur, co-rapporteur or reference member state for licence applications, but will be a concerned member state.
Specifically, with reference to individual case safety reports (ICSRs), it was as recent as November 2017 that EudraVigilance was updated to allow central EU PV reporting. Until then, many Member States (including the MHRA) required ICSRs to be submitted to them as well as the EMA. It, therefore, doesn't seem to be a big change to revert to separate reporting to the MHRA post-Brexit, especially if they have the same reporting requirements as the EMA (although the 90-day reporting rule for non-serious cases wasn't an MHRA requirement prior to November 2017 and could involve quite a large case burden for many companies). In preparation for the potential loss of access to EU databases, the MHRA is developing databases similar to the EU systems and intends to have them up and running in March 2019. They will notify stakeholders and will ask for their help to test systems before March 2019.
The Pharmacovigilance System Master File (PSMF) was developed as part of the current EU PV regulations. In the UK it replaced the Summary of Pharmacovigilance Systems. The PSMF needs to be housed within an EU Member State, but tends to be electronic so accessible from all countries. The MHRA is, therefore, unlikely to ask for a separate UK PSMF. However, there may need to be UK-specific annexes.
All MAs would need to be converted to national licences. Centrally approved product (CAP) MAs will automatically be converted to UK MAs on 29 March 2019, a conversion process known as 'grandfathering'. Mutual recognition and decentralised MAs will be unaffected since they already hold national UK MAs. With regards to aggregate reporting, the MHRA is likely to follow the EU model with national submissions via a portal similar to the Common European Submission Portal (CESP). It's not yet clear how they will take decisions on safety data submitted. If the MHRA has visibility of EU decisions, they may be able to accept those decisions, especially where they have limited resource, but, as usual, they will take a risk-based approach.
The only thing that we can say for certain about Brexit at the moment is that no one really knows what the relationship between the UK and the EU will be and what implications that will have. As we move closer to March 2019, the UK Government, including the MHRA, is trying to provide guidance to cover all scenarios. As with many new PV systems, the processes are likely to develop with time, but the MHRA continues to give guidance and has made it clear that it is making allowance for the challenges that MAHs are facing.
Sarah Hall (managing director of Mipsol Limited) was approached to write this article on behalf of PIPA (the Pharmaceutical Information and Pharmacovigilance Association). PIPA is a UK-based, not-for-profit organisation that facilitates professional networking to share best practice and provides training and development and useful tools and resources for pharmaceutical information and pharmacovigilance professionals.
You can find Brexit updates and guidance in the 'Making a success of Brexit' section of the MHRA website.3
The MHRA recently launched a consultation on its EU 'no deal' Brexit contingency legislation for the regulation of UK medicines and medical devices. Respond by 1 November to have your say.
References
Sarah Hall
Managing Director, Mipsol Limited
Immediate Past President (2014-2018),
PIPA
Tweet @PIPAtweet
www.pipaonline.org
This article will appear in issue 7 of Health Europa Quarterly, which will be published in November 2018.