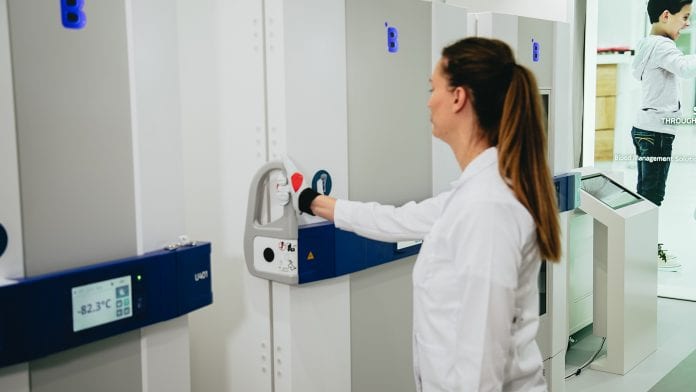 B Medical Systems discusses the importance of reliable, high quality bio-medical storage and the crucial impact of the vaccine cold chain.
Optimal cold chain infrastructures are vital if vaccines are to reach healthcare facilities at temperatures where their efficacy remains unchanged. The COVID-19 pandemic has not only highlighted the disparities in vaccine roll outs around the world but the logistical hurdles that can arise when transporting and storing medical equipment at ultra-low temperatures. B Medical Systems offers a range of cold chain solutions that can be used to store and transport vital vaccines, medicines and samples around the world. Here, they tell Health Europa Quarterly (HEQ) about some of the key challenges in the vaccine cold chain and how their over ­40 years in operation have helped them become a global leader in providing cutting-edge medical devices.
What sets B Medical Systems' refrigeration units apart from similar products on the market?
The main factor that sets B Medical Systems apart from other manufacturers out there is our history as experts in the provision of cold chain solutions for vaccines. During our 40 plus years of operations, we have gone through all the ups and downs of the industry; testing our equipment in the most rugged territories in the world. Our main business is in the vaccine cold chain in Africa, South America and Southeast Asia and the experiences that we gained from those areas flow into every product that we have. A lot of companies offer cold chain and medical refrigeration solutions, or general refrigeration ones, but they are all segmented into certain areas and niches, whereas we are very broad in our expertise.
What key challenges have you experienced related to transporting vaccines in inhospitable regions?
The main challenge is logistics. Most people will have a refrigerator at home but there are a lot of areas and households in the world that do not have access to power, and the same is true of medical facilities. How do you get a vaccine that is produced with the highest standards in some Western countries – be it Germany, the US, or the UK – to areas without the necessary facilities to keep vaccines stable and stored correctly? If you transport vaccines to Kenya for instance, you have a decent power grid, but how do you get it to those children who are located 1500 miles away when the same domestic transportation systems you would use in a Western country are not available there? The most challenging task that we have is designing a product that maintains the appropriate temperature prescribed by vaccine manufacturers for places where there is limited or no power supply available.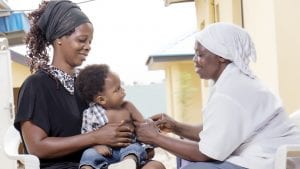 Aside from storing the COVID-19 vaccine, what are some other existing or potential applications for ultra-low temperature freezers?
Any kind of current or future mRNA vaccine that needs or will need to be stored for a long period of time will require storage in an ULT freezer. This though would not be required for those vaccines that only need to be stored for up to two weeks, for instance, but certainly any biological specimen – human, animal and even plant specimens – that you want to store over a longer period need to be stored in an ULT. Only at a temperatures ranging between -75°C and -86°C do the majority of the biological reactions really stop, so any specimen that is put in there remains unchanged from the time you put it in the product to when it is taken out for use either in the clinical field or for scientific research. That is why you will see ULTs in a lot of pharmaceutical companies: it is because they are storing biologicals. You will also see them in a lot of universities for research purposes so that in 10 to 15 years' time they can go back and take out some of those specimens that they stored.
Can you tell me about some of the work that B Medical Systems has been doing alongside policymakers and national authorities to ease the rollout of the COVID-19 vaccine?
Developed countries do have a fairly robust system of vaccine distribution and logistics because they have plans already in place. However, there are still lessons they can learn from this pandemic, as many improvements can be made in many different countries. For instance, we closely work with certain states and immunisation authorities in the US to explain what procedures and equipment they need to have in place to improve their vaccine cold chain. A lot of these facilities need ULTs for vaccine storage but that is only one part of it. At some point, you will need to get the vaccine from the freezing point into the arms of a patient, and that cold chain from point A to point B – what we call the 'last mile' – is something that we can offer advice on. For example, we might say 'you need an ULT to induce the thawing process from -80°C to +4°C, and then you need a transport box, which, being a passive box, does not have a plug, to take it from point A to point B, where you can actually vaccinate the patient'.
For developing countries, we can design and explain the entire cold chain to ensure they have everything required to safely store and transport vaccines at all times. We provide them with the knowledge we have gained throughout our four decades of experience in this area to show how to build up a robust vaccine cold chain.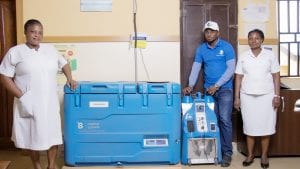 Is it possible that the distribution and supply programmes put in place for the COVID-19 vaccine could be implemented when devising immunisation campaigns against other diseases?
B Medical Systems is a world leader in supplying cold chain solutions for immunisation programmes. We have worked with UNICEF, GAVI, and the World Health Organization (WHO) for decades and now also with COVAX, designing and providing the systems they need to establish robust vaccine cold chains. None of the countries we worked with before, especially the developing ones, were really aware of ULTs. They all had solar direct drive systems already in place, but the Ultra-Low Freezers' portion of the cold chain was missing. We have been advising governments, health organisations and Ministries of Health in many countries, on how to set up a complete cold chain even prior to the start of the COVID-19 pandemic.
What is a solar direct drive? How does it work?
Solar direct drive is a system that relies on solar panels for electricity which we use to power some of our products. As in a lot of countries you can find an unstable power grid, we have created a system that can bypass that problem completely by absorbing energy from the sun. Via our solar panels, our models, such as refrigerators and freezers, receive a reliable energy supply that is totally unrelated to the tricky power grid that can be found in those countries. It is because of this reason that our solar direct drive units are some of our customers' favourites.
What should consumers look for to ensure that they are purchasing a high-quality refrigeration solution which is compliant with the appropriate regulations?
The first thing they must do is look for manufacturers who abide by medical device directives (MDRs) or have medical grade refrigeration solutions. If you have a regular freezer at home, you do not care if that freezer runs at minus 14 or 20 as your food will stay frozen at those temperatures. But if you are talking about medications, they are much more sensitive to temperature changes, meaning that you will need a very uniform temperature which only medical grade refrigeration units can provide.
The second big thing right now is energy efficiency. An ULT will use as much power as a four-person house, so users are keen to find the ULT which requires the least amount of energy. The other question often posed is, 'is it using natural gases?' There are gases and refrigerants that harm the ozone layer, so you want to use natural gases that are not dangerous to humans or the environment. Additionally, you want to use a high-quality and reliable system that is not prone to breaking down so that you can feel confident that it will keep your medications, samples or vaccines in the right storage environment. The worst thing that can happen, especially when it comes to a vaccine cold chain, is to have a sample or medicine that you think is still stable and safe, but that has actually degraded.
Finally, we need to remember that all these things are coming out now because of the COVID-19 vaccine distribution. I believe that some developing countries will have a more robust distribution system than some of the developed countries as they are using the help of the WHO, UNICEF, and companies such as B Medical Systems who have been active in this space for a long time. We have seen some of the more developed countries being of the opinion that they already knew everything they needed, but they ultimately ran into some trouble. We are keeping our fingers crossed that now that vaccines are rolling out in developing countries as well, they have learned from some of the mistakes of the developed countries. If they do, we are hopeful to see minimal wastage of otherwise viable vaccines due to underdeveloped cold chains.
This article is from issue 18 of Health Europa. Click here to get your free subscription today.
Contributor Details