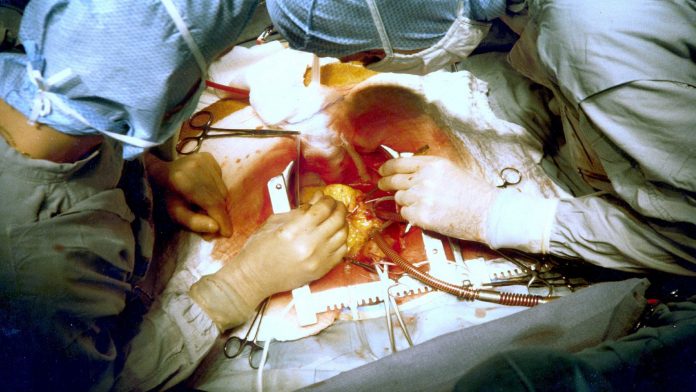 Vascular Graft Solutions Ltd (VGS) has initiated the VEST US pivotal trial that will evaluate the safety and effectiveness of VEST technology, an external support device for the treatment of saphenous vein graft disease following coronary artery bypass grafting (CABG).
The VEST US pivotal trial has enrolled its first 20 patients and will help the treatment of those who have had coronary artery bypass grafting.
Eyal Orion, founder and CEO of VGS, said: "After more than 1,000 successful implantations in Europe, we are excited to achieve this important milestone and begin our pivotal trial in the US"
"The VEST US trial is a fantastic example of collaboration between state-of-the-art researchers, surgeons, and innovators that share real enthusiasm for promoting technologies that can significantly affect the lives of millions. We are honoured to work with our partners in the US and hope that, together, we will bring a new era in the field of coronary revascularisation."
Where is the trial being conducted?
The VEST trial is being conducted in the United States under an FDA Investigational Device Exemption (IDE) and under the support of the NIH-sponsored Cardiothoracic Surgical Trials Network (CTSN), a nation-wide network of premier cardiac surgical centres who collaborate to design and conduct the most important clinical trials in cardiac surgery.
Dr Annetine Gelijns, principal investigator of the CTSN Data Coordinating Center and chair of the Department of Population Health Science & Policy at Icahn School of Medicine at Mount Sinai, New York, said: "Our goal in CTSN is to foster a culture of rigorous scientific comparison and to promote the evaluation of surgical procedures, devices, and related management strategies, directed at improving cardiovascular disease outcomes.
"The VEST trial represents an important collaboration between researchers, FDA, and NIH to conduct high-impact clinical research that investigates a novel device and tests its utility in an academically rigorous fashion."
Performing the first procedures
Dr William Jakobleff and Dr Scott Scheinin at New York's Montefiore hospital were the first two to perform the VEST implantations.
"The first VEST implantations went smoothly," said Dr Daniel Goldstein, joint principal investigator for the VEST US trial. "The device is elegant, simple to use and requires minimal change in our grafting technique. Positive findings from this trial will enable us to quickly and significantly improve the outcome of bypass surgery without the need to acquire new surgical or technical skills. This is a big advantage."
How safe is the device?
According to Dr John Puskas, chairman of the Department of Cardiovascular Surgery at Mount Sinai Saint Luke's and Mount Sinai Beth Israel: "Clinical trials at leading academic centres in Europe have shown that the VEST device is safe and associated with a reduction in the early changes in vein grafts that are associated with later closure.
"Thus, the VEST US trial will test whether the device can improve the function of vein grafts and prevent the early changes in veins that lead to vein failure during long exposure to arterial pressure."