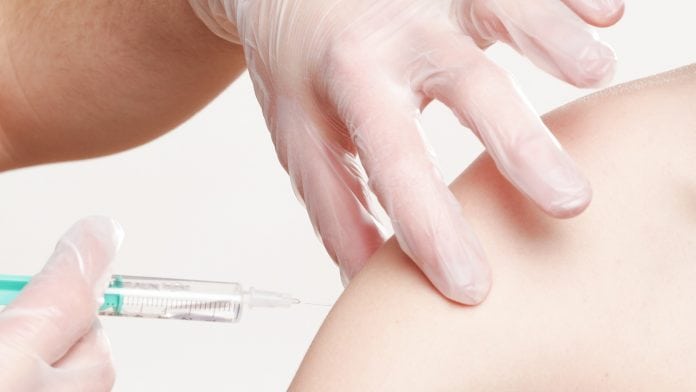 The prevalence of bacterial meningitis in the UK has been successfully reduced as a result of the introduction of vaccines, with most cases today being viral meningitis. Indeed, according to new research published in The Lancet Infectious Diseases journal, viruses are the most common cause of meningitis in adults aged 16 and older in the UK.
How and when should viral meningitis be diagnosed?
The recently published observational study has shown that while viral meningitis is generally seen as a benign condition, recovery can be a long process for patients, with many still experiencing memory and mental health problems months after they are released from hospital.
The study also demonstrates that there are substantial delays in diagnostic testing and unnecessary treatment in hospitals across England, which are associated with longer hospital stays. The median time from admission to a lumbar puncture to distinguish between bacterial and viral meningitis was 17 hours – in a quarter of patients it took more than 29 hours.
Dr Fiona McGill, from the Institute of Infection and Global Health at the University of Liverpool, UK, who led the research, commented: "Ideally, this crucial diagnostic test should be completed within a few hours. It's possible that the four- hour accident and emergency treatment target is creating unintended pressure, leading to key investigations like lumbar puncture being postponed until patients have been admitted to a ward. Additional delays of several days can also occur if samples are sent to offsite laboratories for analysis."
The study is the first of its kind to examine the incidence, causes, and impact of viral meningitis in UK adults.
International guidelines stress the urgency of lumbar puncture in order to rule out bacterial meningitis and reduce unnecessary antibiotic treatment, shorten hospital stays, and lessen healthcare costs. However, this testing is often delayed, leading to difficulties in making a diagnosis.
The new study included over 1,100 patients with suspected meningitis presenting to 42 hospitals (including all 24 acute hospitals in the northwestern region) across England between September 2011 and September 2014. All participants had either a lumbar puncture or a bacterial or viral pathogen identified in their blood test or culture. The researchers examined the association between time to lumbar puncture and receiving a microbiologically proven diagnosis. Participants were sent questionnaires to assess their quality of life and cognitive function a year after admission.
What did the study find?
Of the 1,113 patients included in the final analysis, over half (638) were diagnosed with meningitis. Of these:
More than a third of cases (231) were caused by a virus;
99 cases (16%) were bacterial;
267 (42%) had an unknown cause; and
41 cases (6%) had other causes identified.
Enteroviruses were the most common viruses identified, accounting for 55% of viral meningitis cases, and 20% of all meningitis cases. Streptococcus pneumoniae was the most common bacterial cause, responsible for 54% of bacteria cases, but just 8% of overall meningitis cases.
Results showed that unnecessary treatment with antivirals was associated with longer hospital stays, while there was also evidence that earlier lumbar puncture resulted in more patients having a specific cause identified than those in whom testing was delayed.
"Improved rapid diagnostic testing so that more patients can have a specific cause determined quickly could reduce unnecessary use of antimicrobials (i.e. both antibiotics and antivirals) and therefore reduce hospital stays and other investigations," the authors state.
Using data on the incidence of viral meningitis in the northwest region, the researchers estimate that the annual incidence of viral meningitis in UK adults is 2.73 per 100,000 compared with 1.24 per 100,000 for bacterial meningitis.
According to McGill: "It's becoming increasingly clear that individuals with viral meningitis experience many lasting effects on their mental health and quality of life. We must better support them during and after hospitalisation with more rapid diagnostics and better treatments and rehabilitation to ensure quicker recovery and to help improve outcomes."
Recommended Related Articles