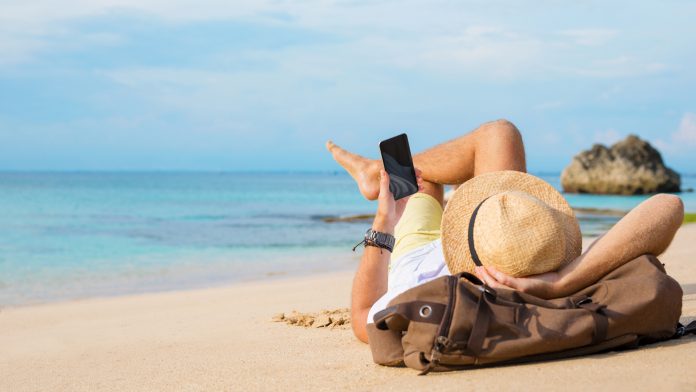 SunSmart Global UV app provides localised information about the UV index and promotes sun safety to reduce the burdens of skin cancer and eye damage.
The World Health Organization (WHO), the World Meteorological Organization (WMO), the United Nations Environment Programme (UNEP), and the International Labour Organization (ILO) joined forces to launch a new UV index mobile app to protect the public from sun-related conditions and damage.
The app utilises UV index data, which is the level of solar UV radiation at the Earth's surface. UV index is a scale of 1 (or low) to 11 and higher (extreme). The higher the UV index, the higher likelihood of skin and eye damage from the Sun.
SunSmart Global UV app: UV index tracker
The SunSmart Global UV app is available for free on mobile phone app stores. It provides insight into UV index and weather forecasted on a localised level. It highlights time slots when Sun protection, such as suncream and shade, is required to reduce the burden of skin cancer and UV-related eye damage.
The app is personalised so users can protect themselves thoroughly during periods of the high UV index. To make the app inclusive, it is available in multiple languages, including Chinese, English, French, German, Russian, Dutch, and Spanish.
"Evidence shows that overexposure to UV is the major cause of skin cancer. So it is vital for people to know when and how to protect themselves," said Dr Maria Neira, WHO Director, Department of Environment, Climate Change and Health. "We encourage everyone to use the application to protect themselves and their children and to make this a daily habit."
How to protect yourself in the sun
It is estimated that there were over 1.5 million skin cancer diagnoses in 2020, and over 120,000 people lost their lives to this disease.
One of the leading causes of skin cancer is excess UV radiation from the thinning of Earth's stratospheric ozone layer, resulting in the release of certain man-made chemicals. Whilst global leaders are working hard to help the ozone recover, the public needs to be cautious when the UV index is high.
"The Montreal Protocol protects the stratospheric ozone layer which, in turn, protects human health and the environment by blocking most of the Sun's harmful ultraviolet radiation from reaching the Earth's surface. Skin cancer can result from overexposure to the Sun, so it is imperative for everyone to remain vigilant and ensure they protect themselves adequately with hats and sunscreen. The SunSmart app is a fantastic UV monitoring tool, and I would encourage everyone to use it," advised Ms Meg Seki, Executive Secretary of UNEP's Ozone Secretariat.
UV-related illness can be prevented by practising sun safety. Prevention measures include:
Limit time in the midday sun;
Seek shade when the UV index is extreme;
Wear protective clothing, hats and sunglasses; and
Use a broad-spectrum sunscreen for sun protection.
Recommended Related Articles