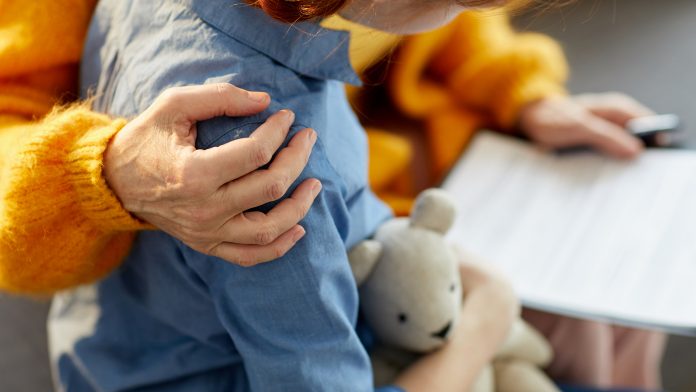 This week is Mental Health Awareness Week, and a new report from the World Health Organization has shown that young people in Europe are reporting mental health concerns.
The new World Health Organization report, from the international Health Behaviour in School-aged Children (HBSC) study, has compiled extensive data from children in Europe aged 11, 13 and 15, in 45 countries, looking at social relationships and mental wellbeing. It shows that adolescent mental wellbeing declined in many countries between 2014 and 2018.
The report presents the findings from countries of the European Region and Canada and provides a baseline against which further studies can measure the impact of COVID-19 on young people's lives.
Adolescent health and wellbeing
Dr Hans Henri Kluge, WHO Regional Director for Europe, said of the report: "That increasing numbers of boys and girls across the European Region are reporting poor mental health – feeling low, nervous or irritable – is a concern for us all.
"How we respond to this growing problem will echo for generations. Investing in young people by, for example, ensuring they have easy access to mental health services appropriate to their needs, will buy a triple dividend: bringing health, social and economic gains to today's adolescents, tomorrow's adults and future generations."
The 'Spotlight on adolescent health and well-being' shows that mental wellbeing declines as children grow older, with girls particularly at risk of having poor mental wellbeing outcomes compared to boys. One in four adolescents report feeling nervous, feeling irritable or having difficulties getting to sleep at least once per week.
Differences between countries
The report shows that mental wellbeing differs between countries, indicating that cultural, policy and economic factors may play a role in fostering good mental wellbeing.
In around a third of countries, the report revealed a rise in adolescents feeling pressured by schoolwork and a decline in young people reporting to like school, compared with 2014. In most countries school experience worsens with age, with school satisfaction and adolescents' perception of support from teachers and classmates declining as schoolwork pressure increases.
Technology can impact mental wellbeing
The use of digital technology was examined alongside the changing status of the young people's mental wellbeing, showing that it can amplify vulnerabilities and introduce new threats, including cyberbullying – which disproportionately impact girls.
Dr Jo Inchley, HBSC International Coordinator, University of Glasgow, noted: "It is worrying to see that adolescents are telling us that all is not well with their mental wellbeing, and we must take this message seriously, as good mental health is an essential part of healthy adolescence."
Challenges for youth
The report highlights other key challenges facing young people today that can impact their mental wellbeing. These include risky sexual behaviour, drinking and smoking, lack of physical activity, inadequate nutrition, and obesity.
Martin Weber, Programme Manager for Child and Adolescent Health, WHO Regional Office for Europe, said: "The broad range of issues covered by the HBSC study give important insights into adolescent's lives today and should also provide us with a useful baseline to measure the impact of COVID-19 on adolescence when the findings from the next study emerge in 2022.
"The data comparison will enable us to measure to what extent and how prolonged school closures and community lockdowns have affected young people's social interactions, and physical and mental well-being."