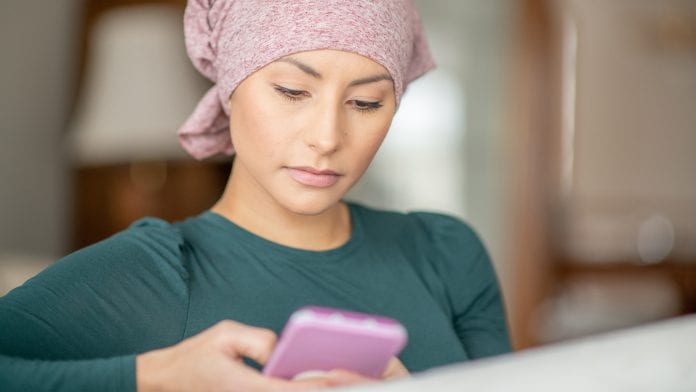 A grant of £1m has been awarded to Vinehealth to deliver an innovative cancer companion app to four NHS trusts within a randomised controlled trial.
Vinehealth, an award-winning platform to improve the quality of life and survival of cancer patients through highly personalised patient support, has secured the £1m Biomedical Catalyst grant to deliver the cancer companion app in a trial which aims to generate robust evidence of the platform's clinical and cost effectiveness in improving patient self-management and data collection.
Improving care
The Vinehealth app enables cancer patients to better self-manage their medications, side-effects, symptoms, and lifestyles, seamlessly integrating with smartphones and wearables. Patients can regularly enter outcome data to support clinical decision-making, inform service delivery and drive clinical research.
Vinehealth's CEO, Rayna Patel said: "Providing remote patient support and enabling clinicians to understand how their patients are doing remotely is crucial in a post-pandemic world. Vinehealth is at the forefront of this shift and we are delighted to be recognised in the way by Innovate UK."
and the funding securement and trial are crucial steps towards improving care for cancer patients in the UK using remote digital care that combines behavioural science and Artificial Intelligence (AI) to improve quality of life, and collect the patient-reported outcome (PRO) data that pharmaceutical companies need to deliver patient-centric treatments.
Vinehealth has already achieved success with another cancer app which has been rated the highest in the world by leading organisation ORCHA, and the company was also a winner of the NHSx Techforce19 grant, partnering with The Royal Marsden, a world-leading cancer centre, to fulfil the scope of supporting the mental health and wellbeing of cancer patients during the COVID-19 pandemic.
Vinehealth works with the UK's leading charities, such as CRUK, Macmillan and Bowel Cancer UK, whose invaluable supportive content features in the app.