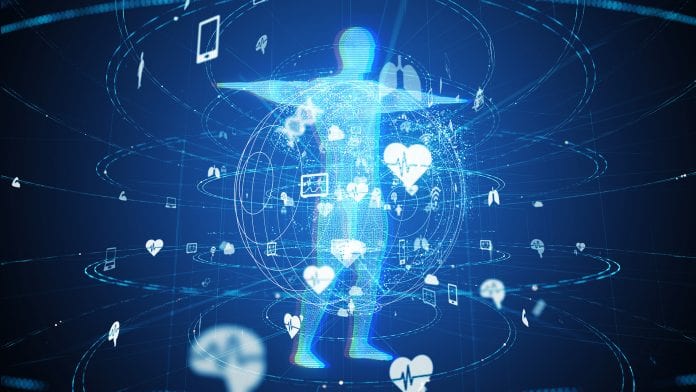 BT Enterprise Health Sector Lead Lucy Baker explores the role of 5G connectivity in the growing health tech sector.
Last year was a year like no other, upending familiar ways of working, lifestyles, cultural norms, and expectations for how we connect and interact with the world around us. The year of extreme pressure, change, and uncertainty has perhaps been most keenly felt by the healthcare sector, which has sat at the epicentre of the crisis. Digitisation in healthcare is by no means a new conversation, but – as across many industries – the events of 2020 have accelerated the urgency with which organisations must look to technology to not just support new requirements but drive cost savings and efficiencies through innovation.
Our recent research, conducted amongst 1,000 business leaders in the UK, looks into uptake of digital technologies, and future investment plans. Across all sectors, it reveals a gap in awareness and understanding of the power of emerging technology to change the way businesses operate, in line with commercial goals. Almost a third of businesses said they do not intend to adopt any of the emerging technology we listed, which includes Artificial Intelligence (AI) and machine learning; Internet of Things (IoT), virtual reality and 5G.
As expected, we found a digital divide between large and small organisations, but also some stark differences between different industry sectors. The healthcare sector is a notable laggard here, with 48% of respondents reporting that they are not using any of the emerging technologies we listed, and 38% saying they have no plans to adopt them in the next five years.
Faced with the very immediate pressures of a public health crisis on costs, resources and staff, it might feel like the wrong time to be thinking about new technologies. However, while there is no cut-and-paste approach to adoption, the transformative potential is too significant to ignore as healthcare organisations plot their future into this year and beyond.
The power of 5G
5G will sit at the forefront of the next wave of digital transformation, supporting new services and cutting-edge applications with its low latency and ultrafast, seamless connectivity. Accelerated by the COVID-19 pandemic, development related to remote, real-time patient care is a significant trend which we can expect to see gather pace this year.
Common to all these application areas is the need for the transfer of high-quality data and images at the same time as patient engagement via video consultation or more immersive technologies. 5G provides the performance necessary to support these improvements in healthcare efficiency and deliver patient benefits by enabling access to expert care at the point of need wherever that is – in the home or at an incident.
Remote and real-time diagnostics
One of the most powerful examples of the power of 5G is the opportunity it brings to simulate clinical scenarios and transform front line care. We have been working closely with the Medical Devices Testing and Evaluation Centre MD-TEC to explore potential uses of 5G in the NHS, particularly related to ultrasonography. In partnership with The University Hospitals Birmingham NHS Foundation Trust (UHB), BT and West Midlands 5G (WM5G) created the UK's first demonstration of a remote-controlled ultrasound scan over a public 5G network.
The 'connected ambulance' concept allowed frontline teams to diagnose and triage patients remotely, supported by clinicians in the hospital, who can interpret the ultrasound image in real-time.
Because the images are relayed over a high bandwidth 5G connection, the clinician can watch the ultrasound examination whilst keeping an eye on the overall scene inside the ambulance, while the superfast speeds of 5G ensure sharper and more reliable imagery than was previously possible. This brings the potential to speed up diagnoses, giving patients a better overall experience, as well as boosting efficiency by requiring fewer ambulance journeys and emergency department visits.
This technology has an important role to play, with the pandemic highlighting how best it can be used. Again, working with University Hospitals Birmingham, we delivered a Remote Diagnostic Station, helping healthcare professionals to liaise with experts directly from patients' beds via wearable high-definition cameras. This allowed clinicians to deliver care for vulnerable patients who were in a different location whilst still maintaining social distancing guidelines. While operated over a 4G network, there is an opportunity for these technologies to work over 5G in the future, with ultrafast connectivity and low latency providing the connection needed in such a delicate atmosphere.
It can also deliver an incredible impact for patient care. Another example of a project we worked on which could be enhanced even further by 5G was the Guy's and St Thomas' NHS Trust's Life Lines project which has allowed relatives to see and speak to their loved ones via a tablet. Using a secure app, families were able to meet the clinical team, ask questions and stay in touch with their loved one whilst they were isolated in intensive care.
Another valuable application is within a care home setting, helping GPs deliver 'virtual ward rounds' using sophisticated but easy to use diagnostic tools placed in the care home which a GP can utilise from a remote location. This allows GPs to respond quickly to any identified issues and avoids unnecessary hospital visits for frail and elderly patients.
A sector ripe for innovation
Although driven in necessity by the pandemic, the scope of this technology is by no means limited to this scenario. As 5G technology gathers momentum, and consumers become more and more familiar with remote interaction via technology, this space is ripe for innovation, and will have a significant impact on patient care, allowing them to be treated effectively and safely in the best environment for them, without the need for the physical presence of a healthcare professional.
Lucy Baker
Health Sector Lead
BT Enterprise
This article is from issue 16 of Health Europa. Click here to get your free subscription today.