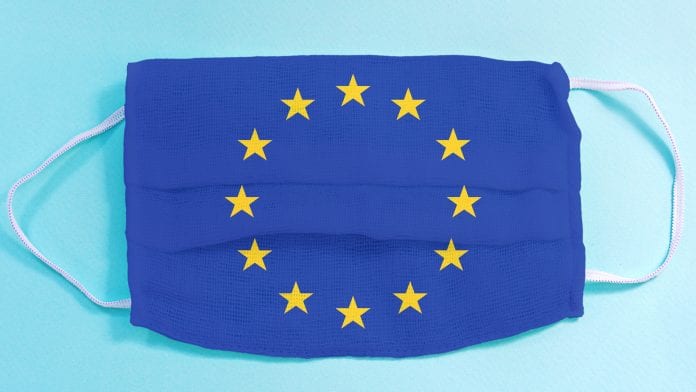 The European Commission has set out several actions to be taken across Europe to establish a united front in beating the COVID-19 virus.
The European Commission has called on its Member States to accelerate the roll out of vaccines so that at least 80% of those over 80 and 80% of health and social care workers are vaccinated by March this year. It has also called for 70% of the adult population across Europe to be vaccinated by the end of summer 2021.
Infection control measures such as physical distancing, limited social contact, and co-ordinated travel restrictions must also be continued, says the Commission, and Member States should increase COVID-19 testing and tracing, as well as genome sequencing in light of the new risks posed by new variants.
The actions have been set out by the European Commission, the European Centre for Disease Prevention and Control (ECDC), and the European Medicines Agency (EMA).
A united front
The European Commission has set up a Team Europe mechanism to structure the provision of vaccines shared by Member States with partner countries to ensure early access to COVID-19 vaccines. This will allow for sharing some of the 2.3 billion doses of the vaccines secured through the EU's Vaccines Strategy.
The European Commission and Member States should continue supporting COVAX, including through early access to vaccines. Team Europe has already mobilised €853m in support of COVAX – a global initiative working with vaccine manufacturers to provide countries with access to safe and effective vaccines – making the EU one of COVAX's biggest donors.
President of the European Commission, Ursula von der Leyen, said: "Vaccination is essential to get out of this crisis. We have already secured enough vaccines for the entire population of the European Union. Now we need to accelerate the delivery and speed up vaccination. Our aim is to have 70% of our adult population vaccinated by summer.
"That could be a turning point in our fight against this virus. However, we will only end this pandemic when everyone in the world has access to vaccines. We will step up our efforts to help secure vaccines for our neighbours and partners worldwide."
Controlling the infection
The Commission also says that a common approach to vaccination certificates should be agreed by the end of January 2021, which should be useable in health systems across the EU and beyond.
It has stated that cross-border infection control measures should be applied to help reduce the spread of the virus, such as hygiene and distancing measures in vehicles and terminuses, and all non-essential travel should be discouraged until the crisis has improved.