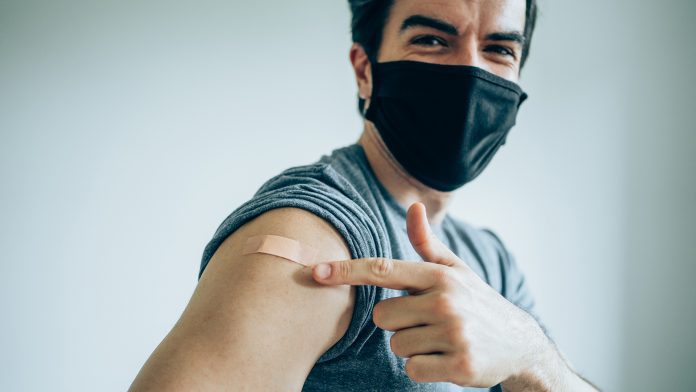 Monkeypox vaccine rollout will be accelerated by the NHS in London, vaccinating high-risk patients.
Monkeypox is a rare infection commonly found in west or central Africa, and cases have recently increased in the UK. Only a small number of people in the UK have contracted monkeypox, and the risk remains low; it is still crucial that an effective monkeypox vaccine is in place.
The NHS in London and local public health teams are currently vaccinating eligible gay, bisexual, or men who have sex with men (GBMSM). Furthermore, frontline NHS staff and those in close contact with a confirmed case will be offered the vaccine.
Rolling out the monkeypox vaccine
The monkeypox vaccine is available across the country, and the expansion in London means that the city will receive additional doses of the existing supply to break transmission chains rapidly.
Over the next few weeks, eligible people in London will be contacted about the monkeypox vaccine; as supply becomes more available, more people will be offered the vaccine.
UKHSA recently announced that over 100,000 monkeypox vaccine doses are available, with 20,000 set to be available in August. The vaccines will treat confirmed monkeypox incidents, with over 2,000 confirmed cases in England so far.
Vaccines Minister, Maggie Throup, said: "While we know that monkeypox is usually mild and does not spread easily between people, we have procured more vaccines to further help control the outbreak.
"It is vital people continue to stay alert and contact a sexual health clinic if they notice any unusual rashes or lesions.
"The NHS is already contacting those eligible for the vaccine, and I would urge people to take up the offer as soon as they are contacted. I'm extremely grateful to the fantastic teams working across the capital to keep everyone safe."
18 clinics offering vaccinations in London
Over 18 clinics in London will be offering monkeypox vaccinations, including Chelsea and Westminster Hospital and Barking Hospital Outpatient Centre East. Each clinic is currently identifying, booking, and vaccinating patients.
The NHS reported that clinics in London delivered over 1,000 vaccinations in one weekend. Staff will continue to deliver appointments over the weekend in July, with up to 2,000 appointments available.
Dr Mary Ramsay, Head of Immunisation at UKHSA, said: "Our surveillance systems were the first in the world to detect the current monkeypox outbreak, and specialist public health teams are rapidly following up on all cases to limit transmission.
"Vaccination will further strengthen our response, and so we urge all those who are eligible for the vaccine to take it up when offered. It will help protect yourself and others you have had close contact with. While the infection is mild for many, it can cause severe symptoms and hospitalisation in some. Please remember that the vaccine may not provide complete protection against monkeypox, so it is still important to be alert for the symptoms of monkeypox and call 111 or a sexual health clinic if you develop any.
"The NHS will provide the vaccine to those eligible, so please wait until you are offered. Thank you to all our colleagues in sexual health services who are rolling out this important programme."
Recommended Related Articles