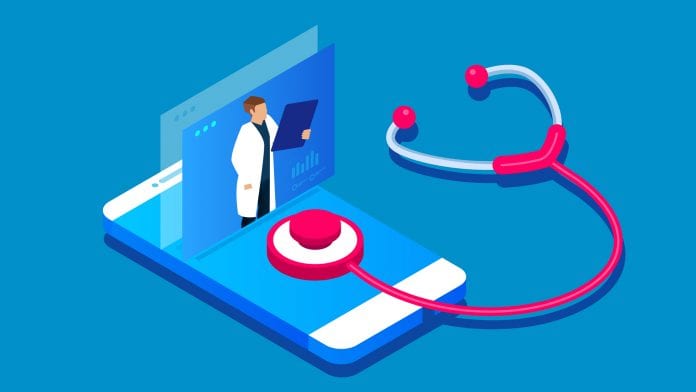 An expert panel has offered in-depth analysis of current and future advances in digital communication across the UK's healthcare sector.
The panel, with participants including Royal Wolverhampton Trust's Director of Innovation, Integration and Research Professor Sultan Mahmud, spoke at a webinar hosted by the NHS policy and management publication Health Service Journal (HSJ) in August. Alongside fellow panellists, Digital Health Specialist Hassan Chaudhury of Healthcare UK at the Department for International Trade, Zesty co-founder Lloyd Price, and panel chair Claire Read, a regular contributor to HSJ, Mahmud discussed the growing integration of digital technology advances into NHS systems and communication processes within the context of the COVID-19 pandemic.
Opening the discussion, Mahmud said: "Digital has some real opportunities to change things: we have digital innovation in all its guises coming forward. We have talked about primary care transformation for many years; and it will be increasingly important for all organisations in the NHS. There is a massive need for self-care transformation and building community assets, which will rely on digital."
Implementing and integrating advances in digital communication
With many countries still under varying degrees of lockdown, adoption of telehealth and remote treatment solutions has increased rapidly and drastically: data collected by the Royal College of General Practitioners (RCGP) indicates that 71% of routine general practice consultations in the four weeks leading up to 12 April 2020 were conducted remotely, in comparison to 25% in the same period in 2019. The panel examined potential ways to maintain the momentum of digital communication methods in clinical practice as lockdown measures begin to ease, as well as the growing need for digital patient services to alleviate pressure on NHS facilities as elective care resumes.
Chaudhury highlighted disparities between NHS Trusts in the degree to which digital advances are prioritised, saying: "We have been failing patients and failing citizens; and we have got to pull up our socks. Globally, there is a perception that the NHS is doing very well – but when you speak to people within the NHS they'll tell you: no, we aren't doing that well."
He added: "In the UK there is an expectation from citizens that things will be seamless, that they will be a connective consumer, and unfortunately that doesn't happen. For a short period, while we have these expectations, we have first mover advantage: British companies are going to set up, do very well with the NHS, and then as other countries' [digital communication facilities] mature, they will export themselves into it."
Click here to learn more about how to improve patient communication.