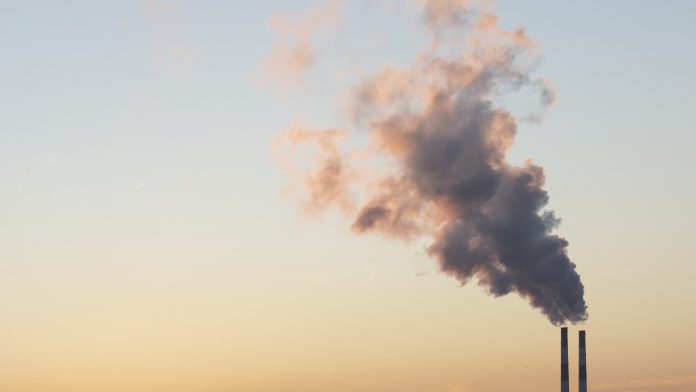 Don Lleber, Founder and Campaign Director of the First, Do No Harm campaign, discusses the urgent need for the healthcare sector to divest from fossil fuels in order to protect human and planetary health.
The climate crisis is having huge impacts on human health and is an increasing burden for healthcare systems worldwide. Yet, if the global healthcare sector were a country, it would be the fifth-largest greenhouse gas emitter on the planet. In light of the myriad of health implications associated with the fossil fuel industry, more medical professionals and institutions are calling on the health sector to curb its investments in fossil fuels.
Don Lleber is the Founder and Campaign Director of First, Do No Harm, an initiative set up to urge high-profile healthcare institutions to commit to fossil fuel divestment and therefore mitigate the effects on climate change and, in turn, human health. Given the dissonance between the fossil fuel industry and the overarching aims of the health sector to protect human health, Lorna Rothery spoke to Lleber about what is driving the healthcare sector's investments in the fossil fuel industry, and how the First, Do No Harm campaign is helping to drive forward the global divestment movement.
How does the global healthcare industry compare to other industries in terms of its emissions of greenhouse gases?
The healthcare sector cumulatively accounts for about 5% of total global greenhouse pollution. Hospitals in the richer Global North (like everything else about the climate crisis) have a greater carbon footprint than sister hospitals in developing nations. While the global healthcare sector accounts for roughly 5% of global emissions, US health institutions account for a massive impact – almost 9% – of total US emissions.
The health sector overall references specific sources of emissions within the sector but only reports on its 'operational' emissions (scope 1, 2, some 3). That means the day-to-day running of complex hospital systems create our carbon footprint: complex heating systems, 24-hour electrical needs, complex supply chain issues, hi-tech surgical machinery, food waste, and of course the immense footprint of hospital bio-hazard waste. These are vital to mitigate and, to be clear, the sector is starting to address 'operational' sources.
However, there is a failure to account for the climate impacts of our sector's billions of dollars in fossil fuel investments at the front end, via massive institutional investments, like pension funds. One reference, from Practice Greenhealth, reveals of all sources of hospital GHG pollution, institutional investments are 38% – over a third of all hospital pollution is sourced from financed emissions. Another recent study of Boston-area hospitals concluded that the financial investments in fossil fuels made by those institutions result in over three times the emissions of those institutions' total operational emissions. Yet none of this is factored in. The true level of the healthcare sector's GHG contribution has been significantly downplayed.
The healthcare sector failing to account for financed emissions is the equivalent of ordering a lung cancer patient to get radiation treatment while giving them cigarettes to smoke at the same time. This is where fossil fuel divestment comes in.
What are some of the key challenges that have hindered the decarbonisation of the healthcare sector, and divestment from fossil fuels?
Hospital CEOs seem to not yet have fossil fuel divestment as a global public health imperative. Investment managers (who work under the CEOs, and who have the agency to make different investments) have told us that they are only concerned with maximum financial return of investments. We heard this from several hospital investment directors: Kaiser, Sloan Kettering, Mass General, and more. Several individual campaigns at specific hospitals (Kaiser, Sloan Kettering, Mass General, to name a few) have encountered the concept of 'fiduciary interest', which seems to have blinded our health sector investment managers to the actual 'interest' health professionals have: we do not want our funds to fuel climate wreckage – our priorities are health, not profit. And, in fact, fossil-free portfolios have outperformed those with fossil energy.
Another challenge is that private US pensions were targeted by the Trump administration to restrict investment decisions to consider ESG implications. Many investment managers cited this as 'tying their hands'.
However, the Biden administration recently issued a final 'rescinding' of that ruling and, indeed, climate considerations in investment choices are no longer restricted as they were under the Trump administration. We are anticipating a new round of approaches to hospital investment managers in this regard – no more excuses.
Another challenge to be addressed: some of the bigger, well-known US hospitals received significant donations from the Koch brothers and oil-industry executives. For example, entire new hospital buildings across the US are named David Koch Center for Cancer Care.
One sustainability manager at a large East-coast hospital told me that they do not want to annoy fossil fuel industry donors by singling out fossil fuel investments. Even though that is exactly what they did with tobacco, or certain weapon classes, in years prior.
Our response – just look at our campaign name. We welcome generous donations that will save lives. But just like we expect of our doctors in their treatment options for our patients, we say 'First, Do No Harm' with respect to our institutional investments. And with what the entire medical world knows now, about the global health implications of the climate crisis – we are drawing a line; the time for fossil fuel investments is over.
How is the 'First, Do No Harm' campaign supporting healthcare professionals in their efforts to urge their professional institutions to divest from fossil fuels?
Launching in March 2022 through a publication in the New England Journal of Medicine, First, Do No Harm is now followed by thousands of health professionals at all levels. We offer guidance on how individual staff at hospitals can approach administrators about divestment, including sharing information about the global divestment movement. To date, over 1550 institutions representing more than $40 trillion from all sectors already committed to some level of fossil fuel divestment. This is readily accessible, and something our well-resourced hospitals can do fairly easily.
We are connecting the dots; the health community is stating loud and clear that the climate crisis is the single biggest long-term threat to global public health and health professionals are clear about the need to reduce pollution. This is not only about long-term climate wreckage, but also the profound toxic damage from fossil fuel emissions affecting public health today. People living near oil-producing facilities have significantly higher rates of debilitating or even fatal diseases. Fossil air pollution (PM2, largely from fossil fuel exhaust) exposure is directly responsible for millions of 'avoidable' global deaths. The environmental injustice caused by the fossil economy goes on and on.
The First, Do No Harm campaign is getting to the root cause of this pollution: the billions invested in fossil fuels by our own pension funds, providing massive capital for the massive and outdated fossil infrastructure developed by the fossil fuel industry. This includes a staggering amount of new international fossil fuel projects still being planned – in direct opposition to the clear need to stop all new fossil fuel projects.
Our pensions – still invested in fossil fuels – enable this. We are connecting those dots – and health professionals are increasingly, rightfully, appalled.
It is one thing to say let us call on the President and the US Congress to take strong action on climate, it is another thing to say: 'right where we work: we do not want OUR OWN PENSION money contributing to this global health crisis.'
The First, Do No Harm campaign is also putting pressure on leading professional and medical organisations to make fossil fuel divestment a core component of the established emissions reduction toolbox. For example, we sent a petition to the National Academy of Medicine (NAM) – signed by over 75,000 people – urging NAM to step up and provide leadership in calling for fossil fuel divestment in the health sector.
As a result, several members of NAM reached out to the First, Do No Harm campaign naming full support of fossil fuel divestment, and that the First, Do No Harm campaign is directly moving leadership to seriously address health sector investments. We have had direct contact with the President of the National Academy of Medicine, Dr Victor Dzau, in this regard and will continue to shine a light on both individual and institutions' roles. We anticipate highly detailed reports soon, listing the specific fossil fuel holdings of some of the US's largest health institutions. For example, many people are not aware that the esteemed Mayo clinic actually owns a range of oil wells in Texas.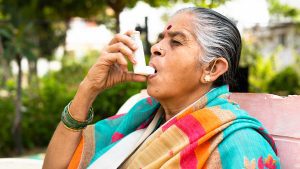 Can you share some examples of clean-energy technologies or measures that could help reduce healthcare's carbon footprint while making its infrastructure more resilient to the effects of climate change?
Many hospitals are engaged in emission-reducing operational measures now, tremendous efforts are being made in climate-conscious new buildings, for example, Sloan Kettering in NYC has built several new facilities with full Leadership in Energy and Environmental Design (LEED) certification, and several NYC hospitals have signed onto the NYC climate challenge to reduce their operational footprint. Hospitals are also engaging in waste reduction, including reprocessing single-use items previously destined for landfill. Carbon-heavy anaesthesia gasses are being replaced with less carbon-heavy alternatives. In general, single-use plastics in non-clinical settings are being sourced. Local sourcing of materials and more plant-based food policies are common now. Renewable energy supply is emerging in some cases, see:
https://practicegreenhealth.org/topics/climate-and-health/mitigation
What further action would you like to see taken at a policy level?
We demand fossil fuel exclusion investment policies at the hospitals we work at. It is our money; it is our professional ethos.
We would be appalled if our hospitals continued to invest in tobacco. We are appalled that our hospitals continue to invest in fossil fuels despite every single medical organisation in the world acknowledging the profound threats to human health and equity from the climate crisis – which has at its root fossil fuels.
Don LIeber
Founder, Campaign Director
First, Do No Harm
https://climatesafepensions.org/
https://twitter.com/Docs4Divestment
This article is from issue 24 of Health Europa Quarterly. Click here to get your free subscription today.