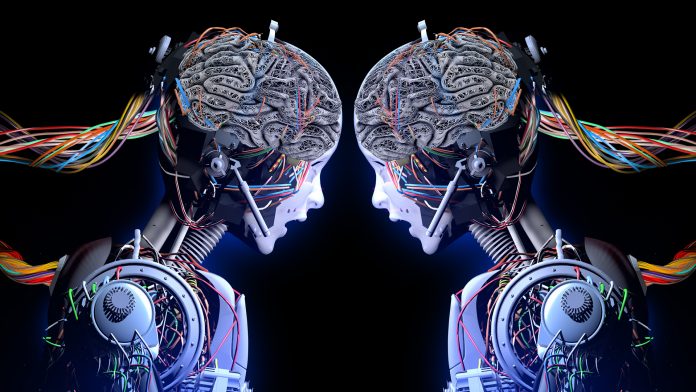 Researchers from Queen Mary University of London are the latest to join the Ecosystem for Digital Twins in Healthcare (EDITH), which aims to improve healthcare using virtual copies of real-life objects.
EDITH is a group made up of renowned research institutions, professional associations, companies, and hospitals of excellence. EDITH has recently marked its first official meeting and announced ambitious plans for the future. 
The project is led by the Virtual Physiological Human Institute and has received €5 million in funding from the European Commission. 
The group is aiming to accelerate the development of digital twins for use in European healthcare. EDITH will also prepare a strategic roadmap for wider development, integration, and uptake of digital twins.  
What are digital twins?
A digital twin is a virtual representation of a real object. Digital twins are built using complex computer models and can help to make clinical decisions based on a patient's health.  EDITH is working on creating digital twins of patients' bodies, including internal organs, and digital copies of hospital layouts.  
By combining pre-existing knowledge of disease progression and data analysis, digital twins could be used to flag changes in health status and notify healthcare professionals of potential risks that warrant further investigation.  
Most importantly, digital twins allow for a risk-free setting for testing treatments, allowing for better 'real-world' treatments, and limiting health risks for patients.  
Creating a network of healthcare experts
Currently, most proposed applications for the use of digital twins in healthcare in medicine are in the early or conceptual stages of research and development.  
Digital twinning is not a new concept and has been used in engineering for many years, however, its use in healthcare is far behind other fields. EDITH will create a space for various European communities to share knowledge and practices with each other. It is hoped this will lead to an interconnected system between key players in the field of digital twinning.  
"I'm excited to be a part of this pioneering project which offers real promise. The world is waking up to how revolutionary personalised medicine can be if made widely available, and the work we will do will help us to realise the opportunities in front of us," said Dr Caroline Roney, Lecturer in Computational Medicine at Queen Mary University of London and EDITH member. 
"Virtual twins will benefit everyone from patients to doctors and industry. Better treatment, better-run hospitals, and support for healthcare workers are just a few of the many rewards," she added.  
According to Liesbet Geris, Professor at the University of Liège and KU Leuven in Belgium, executive director of the VPH Institute and coordinator of the EDITH project, the project aims to create as "an unprecedented opportunity allowing the realisation of an integrated digital twin for personalised healthcare." 
Recommended Related Articles