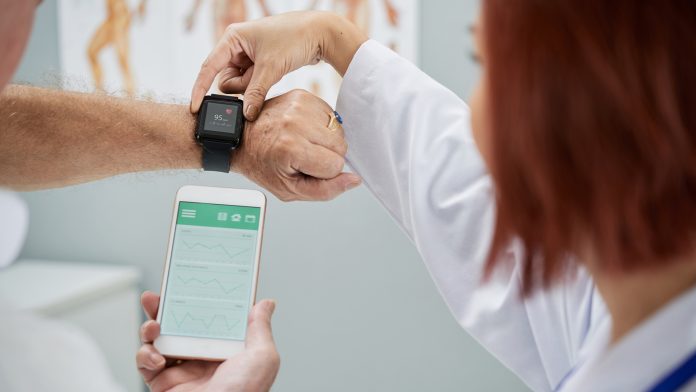 The Digital Healthcare Council outlines why we need to empower people with digital technology that makes a difference to patients.
In the UK, there is a clear ambition to drive improvements in patients' experience and safety, along with system efficiency through digital technology. While significant strides have been made with pockets of excellence up and down the country, there is so much more we could do to unlock the potential on a national scale.
The operational challenges facing the system have never been greater. We are currently seeing huge pressures on primary care, with significant waiting lists for diagnostics including in cancer screening. At the time of writing, we also have almost seven million people on the elective waiting list with many people waiting up to two years for treatment, leading to conditions worsening as well as significant worry and stress for patients. We also have emergency care and ambulance service at breaking point, with inefficient patient flow driving delayed discharge.
To tackle some of these issues and deliver a service that truly responds to patients' needs, we need to empower people across our newly formed integrated care systems, using digital innovation to improve patient access and experience throughout their journey.
Population health management
One of the key objectives of ICSs is to improve outcomes through population health management. Digital technology has a key role to play, as it can facilitate the collection of health data which can be used to understand the communities ICSs serve.
For example, a recent data analysis from Digital Healthcare Council (DHC) member and sexual health testing provider, Preventx, highlighted disproportionately high positivity rates of an STI called Trichomonas Vaginalis in six local authority areas across the UK. The publication of this data lead to other local service providers increasing their range of testing to cover this infection, enabling them to treat those infected and stop onward transmission. A similar approach could be used for other conditions.
Empowering people to understand their health
Digital technology is also allowing people to understand and monitor their own health, including through wearables, allowing individuals to understand when they need to access health care. A great example of this can be seen in Norfolk where local patients who have been diagnosed with long-term heart conditions are able to monitor their vital signs at home, with clinicians monitoring the data and intervening when they see cause for concern. This approach has been shown to deliver significant benefits in the region, including reducing hospital bed days and A&E visits, and plans are being rolled out in the region to expand the service.
Digital diagnostics
Digital technology is also giving people quicker access to diagnostics.
The traditional model of screening or testing involved patients typically travelling to have tests carried out at a physical location, and then waiting for results to be returned. Digital technology is facilitating a different approach, whereby patients can access diagnostics and test results at their own convenience.
COVID-19 lateral flow tests, taken at home, have normalised taking diagnostic tests outside traditional medical locations meaning that people are more comfortable using these types of tests for other conditions.
Remote STI testing is a great example of this, working in partnership with the NHS to give people quick and efficient access to diagnostics and freeing up considerable resources, allowing in-person services to focus on more difficult cases or vulnerable people.
Digital referral management
So, digital technology can help with diagnosis, and it can also help with the next step in the patient pathway. Demand for acute services is at an all-time high, with almost seven million people waiting to start elective treatment. In some services around the UK, digital solutions are being used to help those with a diagnosis access the appropriate level of care they need with greatly increased efficiency.
DHC member HBSUK helps NHS partners to identify and prioritise urgent conditions and minimise patient harm. The company's Virtual Lucy platform supports clinicians and patients to make decisions about the most appropriate care pathway by asking referred patients sets of specially structured questionnaires and requesting that they upload available clinical information such as images. This gives clinicians access to all the information they need to understand whether a patient needs urgent specialist treatment, or if they can be treated in another part of the system, for example, primary care.
The impact of HBSUK's digital offer has had huge success in Buckinghamshire, where the Trust was facing a substantial dermatology waiting list with patients facing long waits to access services. Following the trust's use of the Virtual Lucy platform, the trust was able to triage people to the appropriate level of care, reducing the waiting list from 2,109 to 1,552 people in just three months, a reduction of 27%). The non-admitted dermatology patient tracking list was reduced by 37%, with those who didn't need specialist care, referred back to the trust with advised management plans or directed to specific clinics.
Optimising patient flow
We also need to be able to ensure appropriate patient flow through acute hospital settings. At the time of writing, the latest NHS figures show that on average in July 2022, 21,741 patients a day were well enough to be discharged, and an average of 12,899 a day remained in hospital.
There are multiple factors driving delayed discharge, but inefficiencies related to the complexity of the operational system are major contributors. By optimising bed allocation, bed management, bed preparation and improving the time beds remain unoccupied, evidence from DHC member TeleTracking shows that we could increase capacity by the equivalent of 7,000 beds per day across England. This equates to an additional 440,000 patients per year or 36,900 per month.
A lack of capacity within social care also creates challenges to patient flow. Digitally enabled social care services can be utilised to increase available bed capacity through discharge to assess and care at home while delivering better health outcomes.
DHC member Elder which provides digitally enabled social care services can support people more effectively allowing independent living for longer with better outcomes. By providing support directly to people in their homes, digital marketplace solutions like this can support faster discharge to assess services, reduce delayed-transfers-of-care, and prevent people from being unnecessarily admitted to residential care.
In 2020 and 2021, Elder worked closely with Brighton and Hove Council, to release hospital capacity by discharging patients into a home setting. Prior to the project, the council had had an average of 12.8 beds occupied a day by people who well enough to be discharged, of which an average of 5 were occupied by people waiting to be placed into ongoing social care. Using Elder's digital platform, the council were able to speed up discharge by giving people access to social care support in their own home where appropriate and allowing residential services to focus on those who need full-time care. It is projected that rolling out this approach would save Brighton and Hove £79,650 a week or £4.1 million per year, by freeing up vital hospital beds.
In addition to allowing ICSs to operate more efficiently, using digital tools to keep people living at home for longer has been proven to lead to better outcomes for patients, reducing falls and infections, when compared to those in long-term residential care.
Time to press ahead with digital technology
With clear opportunities ahead stemming from the most significant challenges the health service has faced, now is the time to press ahead with digital technology. We must not allow our ambition to be slowed due to political changes or funding pressures. Empowering people across integrated care systems with digital solutions will lead to improved patient experience and outcomes, NHS staff able to work at the top of their skillset, as well as high-quality, responsive services.
Catherine Davies,
Director of the Digital Healthcare Council,
Twitter: https://twitter.com/DHCouncil
Linkedin: https://www.linkedin.com/company/11515245