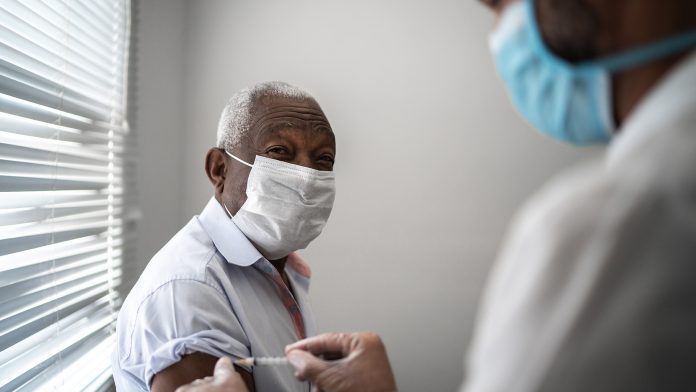 Dr Michele Andrasik, Senior Staff Scientist at Fred Hutchinson Cancer Research Center, outlines the importance of BIPOC representation in vaccine clinical trials.
Black, Indigenous, and People of Colour (BIPOC) have often been underrepresented in vaccine clinical trials around the world. An early 2021 study showed that in vaccine clinical trials, White individuals were overrepresented (77.9%) and Black or African American individuals (10.6%), and American Indian or Alaska Native individuals (0.4%) were underrepresented compared with US census data.1
Clinical trials are vital for the understanding of the safety and efficacy of new treatments and therapies for patients. A lack of racial diversity in clinical trial enrolment has been driven by various factors such as institutions failing to cultivate reputations of trustworthiness.
Participation of BIPOC communities in clinical trials is crucial. Without BIPOC community representation in clinical trials, it means that the results are skewed in favour of the majority group, resulting in treatments being approved that may not be generalisable for all groups and demographics. It is clear that strategies need to be implemented in order to increase inclusivity.
One person who is an advocate for the increased inclusion of BIPOC communities in clinical trials is Dr Michele Andrasik, Senior Staff Scientist at Fred Hutchinson Cancer Research Center. Dr Andrasik was lead author of a new study which discusses the necessity of including BIPOC communities in vaccine clinical trials. The study analysed data on demographics and enrolment from the Phase 3 COVID-19 vaccine efficacy trials in the US. The results show that inclusion of BIPOC communities in vaccine clinical trials is possible, but there needs to be more investment to ensure that community relationships are built. Here, Health Europa spoke to Dr Andrasik to find out more.
Why are BIPOC communities underrepresented in clinical trials?
There is a lack of connection to priority communities, and an absence of community members in the planning, implementation, and dissemination of research results. There need to be more efforts to make sure that investigators show up in communities in purposeful and respectful ways, and that community is meaningfully involved early and often. Teaching community members to review protocols and provide guidance and direction as research is being planned, and ensuring that providers are trained in implicit bias and cultural humility, are key methods in ensuring inclusivity going forward.
Why is there so much distrust and misinformation about vaccines within BIPOC communities?
The real question is what have institutions and organisations done to build reputations of trustworthiness. There is a long and ugly history of unethical practices in BIPOC communities in the name of science and research. In addition, the contemporary experiences with medical providers and experiences of being invalidated, demeaned, etc. are all too common in BIPOC communities.
Why has it been said that 'there are too many barriers' to begin engaging with BIPOC communities about vaccine hesitancy?
As we have seen, it is relatively easier to engage majority populations in research and in the case of COVID, White enrolment greatly outpaced BIPOC enrolment. Given historical and contemporary biases and discrimination, BIPOC communities are more likely to have tenuous connections to medical providers and institutions. This makes it more critical for organisations and institutions to be trustworthy and demonstrate their dedication and commitment to the health of these communities. This takes time, commitment, resources, and community engagement expertise.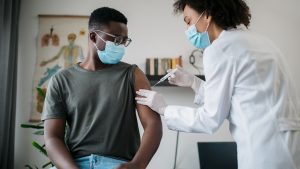 We are hoping that this shows these are surmountable barriers, and it is possible to overcome them through long-term investments in relationships within the community and by building reputations of trustworthiness as researchers and institutions.
Can you tell me about the study's four-part community engagement strategy? Can this be implemented on a wider scale?
Implementation is possible with dedicated resources and development of community engagement expertise. The four-part community engagement strategy is as follows:
Utilisation of Community-Based Participatory Research (CBPR) approaches to meaningfully involve communities and address misinformation throughout the research process;
Stakeholder engagement such as working in partnership with organisations and institutions, particularly with those who have established trusting relationships with BIPOC communities, for example, with social service providers and faith-based organisations, in order to build trust;
The CoVPN Faith Initiative established a faith-based advisory council to provide guidance for community engagement efforts; and
Communications and community influencers through the use of in-language and in-culture marketing.
What has the US government done to increase diversity in COVID-19 clinical trials? Are there more steps that could be taken at policy level to ensure inclusivity in vaccine clinical trials?
There are ongoing efforts, funded by the US government, to improve community relationships and to build the existing capacity of community organisations, to ensure inclusivity in the future. We have to invest in connecting with the community and ensuring meaningful community involvement in every step of the research.
References
Dr Michele Andrasik
Senior Staff Scientist
Vaccine and Infectious Disease Division
https://www.fredhutch.org/en.html
https://www.linkedin.com/in/michele-andrasik-79577a44/
This article is from issue 20 of Health Europa Quarterly. Click here to get your free subscription today.
Recommended Related Articles