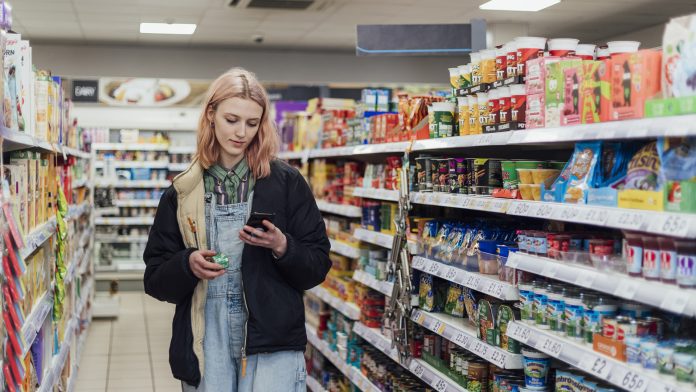 The young campaigners of Bite Back 2030 are calling for more to be done to protect children from diet-related ill-health. Here, they tell Health Europa Quarterly why they are committed to improving the food system.
Healthy eating is hard to navigate, particularly for young people who are often living within infrastructures that do not support access to or endorse, healthy, affordable foods. Over-consumption of unhealthy foods can be detrimental to a young person's development and long-term health. In a bid to overhaul the current food system and ensure young people can access nutritious and sustainable foods the team behind Bite Back 2030 are raising awareness about the downfalls in the current food environment and campaigning to ensure child health remains at the top of the political agenda. As part of their remit, they have spearheaded campaigns for Free Schools Meals (of which 1.4 million children in England are eligible), a 9 pm watershed on junk food advertising and a call for businesses to desist from making misleading claims about the nutritional benefits of their products.
Representatives of Bite Back 2030 spoke to Health Europa Quarterly about how the UK food industry is negatively impacting young people's health and wellbeing and how they are lobbying for change.
How did Bite Back 2030 come to be founded? What are your key goals?
It should be easy for us to eat healthily – it is not. The food system is rigged against us.
Young people are up against a flood of unhealthy food, pouring out of our high streets, supermarkets, and school canteens. Junk food is cheap and easy to access, with millions spent on marketing to ensure it plays a starring role in children's minds. All this at a time when the health of 3.3 million young people under the age of 18 is at risk from overweight or obesity. Inequality is at the heart of this broken system, with children from our most disadvantaged families twice as likely to be affected than those growing up in wealthier households.
Bite Back 2030 is the youth-led movement working to change this and was co-founded in 2019 by chef Jamie Oliver. Through local and national campaigns, and programmes in schools and community settings, Bite Back is working to halve childhood obesity by 2030. COVID-19 and the current cost of living crisis have only further served to highlight the injustices in the food system and sharpen the focus on the impact obesity has on health outcomes.
For too long, the voices of young people have been overlooked and ignored, but we believe young people are the key voice in driving change in our food systems. Bite Back empowers and trains young people, ensuring that their voices are at the forefront of campaigns which will protect child health.
Their experiences are the backbone of all our content and have featured widely in the media, campaigning on a range of issues including Free School Meals and school food, a 9 pm watershed and an end to online junk food advertising.
Can you highlight some of the ways in which the UK food industry negatively impacts young people's health and wellbeing? What other factors can affect young people's consumption of unhealthy foods?
The food system is rigged against our health.
We are all up against a flood of unhealthy food, pouring out from high streets, supermarket shelves and school canteens. As a result, the health of one in three 11-year-olds is already at risk from diet-related ill health – that is one in three children by the time they leave primary school. On top of that, children living in disadvantaged areas are twice as likely to be affected by diet-related ill-health than their peers. The more the cost-of-living bites – the greater that health disparity will be.
The remarkable young campaigners from Bite Back 2030 come from completely different backgrounds, live in all corners of the country, and have different interests, but are united by their passion for protecting child health and the futures of millions of children. Their day-to-day experiences of a broken food system speak for themselves.
The UK Government recently decided to delay bans on multi-buy supermarket promotions and junk food advertising in light of the current cost-of-living crisis. What are your thoughts on this?
74% of the public supported the measures which would have been a massive step forward for child health. It is incredibly disappointing that the government has delayed what could have been world-leading policies, which were backed by MPs, and after all the legislation had already been passed.
Young campaigners have worked tirelessly on the issue for years. Dev Sharma, co-Chair of the Bite Back Youth Board said: 'I started raising my voice for children's health when I was just 14 years old, and by the looks of things I could be way into my adult life by the time any action is taken. This U-turn is a huge betrayal of the promises the Prime Minister made to young people like me. Day to day I am bombarded with junk food ads on my phone, when I am watching videos and when I am gaming with friends. It is overwhelming. We were counting on this policy to protect us, and it was an important step towards a healthier future.'
These policies are about making it easier to be healthier. Multi-buy promotions on unhealthy products do nothing to help the cost-of-living crisis. Instead, they lead consumers to purchase 20% more than intended, and will consequently continue to put people's health at risk and widen health disparities.
Having come so far on the issue, Bite Back and partners across the UK are committed to making sure that these crucial measures are introduced, despite the delay. Quite simply, the health and future of millions of young people are at stake, and despite reassurance from ministers, we cannot afford for this delay to turn into cancellation.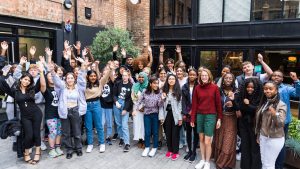 What measures need to be taken at a policy level to better protect child health and ensure healthy foods are affordable and accessible for all?
System-level change is needed to protect child health and that means bold policies which start to fix our broken food systems. It cannot be right that young people are bombarded by junk food ads on a daily basis, on their streets and screens.
The recent Food Strategy White Paper falls far short of the actions needed to ensure the future health of people and the planet. We need this government to do more to stem the tide of junk food on our streets, supermarket shelves and school canteens and improve the flow of healthy options for every family, no matter where they live. As the cost-of-living crisis continues to bite we must make sure all children have the same opportunity to eat healthily, and that junk food is not given an even greater role in our system. That means legislation to extend the Free School Meal provision and action on the reformulation of high fat, salt, and sugar (HFSS) products from food companies. Front-of-pack labelling on packaged food and drink products should be more honest and consistent, and manufacturers should stop using misleading health claims on unhealthy products. Sports organisations and stars should use their power and influence to be a force for good and stop promoting unhealthy food and drink through sponsorship and other marketing tactics. Child health is a big challenge and requires multiple, bold interventions.
Whilst bold national policies are key, meaningful changes need to happen on a local level too. We want to see council-led action that is informed by the experiences of young people, to take junk food out of the spotlight. The Bite Back London Youth Board is working with borough councils to push for the introduction of healthier advertising policies to end junk food marketing in publicly owned spaces, whilst the Birmingham board are calling on Mayor Andy Street to end such ads on public transport.
We know these measures would make a difference; transport for London's 2019 decision to restrict HFSS products from its network has resulted in households in the city purchasing an average of 1,000 fewer calories per week from products high in fat, salt and/or sugar, with advertising revenues remaining intact. Councils across the UK are starting to take action, from Brighton and Hove to Barnsley. Whilst there is a long way to go, local leadership is demonstrating that the real, urgent change we need to see to protect child health is possible.
Case study
Jacob, aged 18 from Sutton, describes what he is up against on a typical day: 'To start my day I usually scroll on social media and am exposed straight away to fast food adverts on screen. My favourite YouTubers collaborate with big brands, telling their millions of followers my age that a new burger has just come out.
'I walk to school, passing the bus stop which is plastered with junk food ads. At school, sometimes I just have to grab something quickly before my next lesson, and the canteen has usually run out of food – all that is left is a cold fried chicken burger, a sad slice of pizza or a bland sausage roll, and I just do not want to eat that.
'After school, I usually have football training and need energy to fuel me quickly, which reminds me of the football match I saw at the weekend with my favourite player advertising a new energy drink. After football, me and my teammates want to treat ourselves to some fruit, but there is a whole bar of chocolate for 50p. When I get home, I am scrolling on Tik Tok and I get ads for 50% off a takeaway. It is relentless. The bombardment just does not stop.'
Christina, a member of the Bite Back National Youth Board has powerfully shown through this short case study film the challenges that many young people face, including the lack of healthy options on our high streets and corner shops, creating food deserts.
'Bite Back's research has exposed how big food businesses are manipulating young people into believing their products are healthy when really, they are packed with salt, sugar, or fat.
Claims like 'no added sugar', 'contains fruit and vegetables', or 'high in fibre' make us think products are healthy — and they are scarily effective. Half of teenagers say these types of claims make them more likely to splash the cash! Yet many of these products would show a glaring red traffic light if their packaging was honest about what was really inside.'
Bite Back 2030
https://biteback2030.com/
https://www.linkedin.com/company/biteback2030
https://www.facebook.com/BiteBack2030
https://twitter.com/biteback2030
https://instagram.com/biteback2030
https://www.youtube.com/c/biteback2030
This article is from issue 22 of Health Europa Quarterly. Click here to get your free subscription today.
Recommended Related Articles